Collages-Mixed media works experimenting paper
In the fall of 2012 (online Course Experimenting with collage October 1th-December 9th, 2012,The Museum of Modern Art) I was a student of an online course at MoMA, teacher Katerina Lanfranco, which made me explore the world of collage experimenting with paper in the visual arts.
Here some collages made during this online collage course.
Every week we must to create a collage after the lessons, using magazines, materials found in our lab or house.
It was really and experimenting with collage!
Collage, Me myself, 2012
Collage-Rinascimento, 2012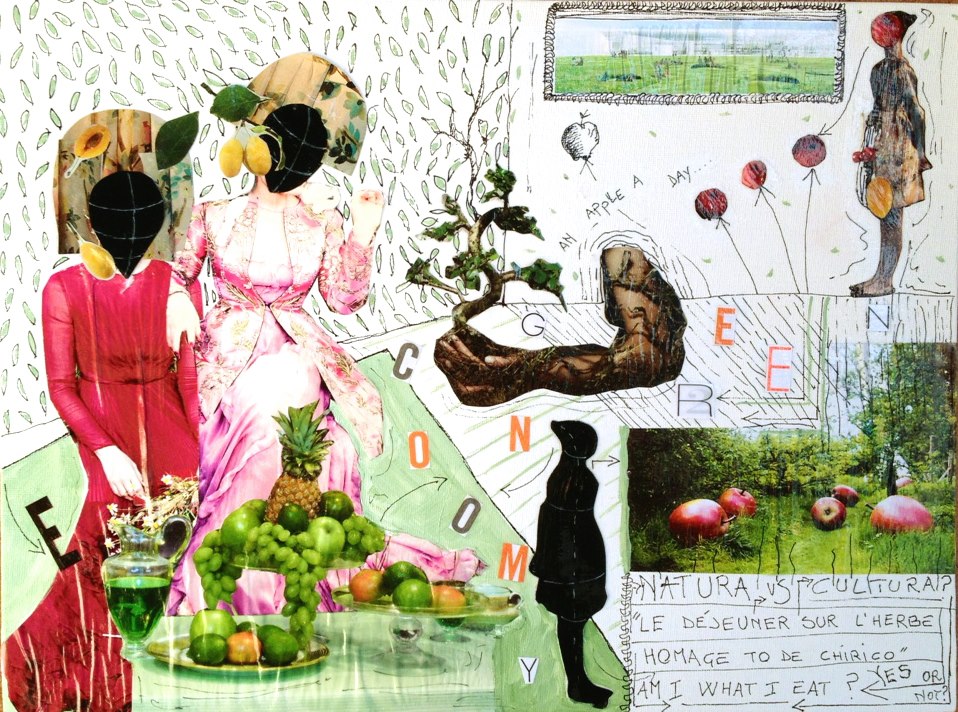 Collage-Natura versus Cultura, 2012
Here some works during and after the online course of MoMA.
Collage-Portrait fo Gramsci,collage on heavy paper support, 40X50 cm, 2012 2012
Collage-Manifesto of Laura,collage, watercolours, markers, 42X30 cm, december 2012
Collage-Deledda Pop, 10 collages,2013, 30X42 cm
This is a collage of white papers, similar to a papercutting.
Collage-Mixed media: paper on canvas, shells, organic items, white acrylics, 2012, about 60X40 cm