Gramsci House in Ghilarza-collages
In a not so distant wander around the historical places of Sardinia, I visited a House Museum of which I have an indelible memory: the Gramsci House in Ghilarza.
A late sunny morning, of those that the sun seems to incinerate everything and the eyes fog up and you walk in vertigo.
In the main street of Ghilarza, there is the museum house where Gramsci lived his childhood and adolescence.
I invite you to go and visit it.
I stopped in the inner courtyard, with hydrangeas afflicted by heat, high walls, the silence of dazzling light: a physical sensation of cancellation of time, which produced this collage, The garden of Gramsci at the zenith, which was part of a course on the collage of MoMA that I attended in 2012, teacher Katerina Lanfranco.
However, I wanted to celebrate Antonio Gramsci's face as a sort of pop icon, always using collage.
I used the furthest from Gramsci's readings, the pages of the magazine Vogue.
Pages broken up, rolled up, cut, serrated.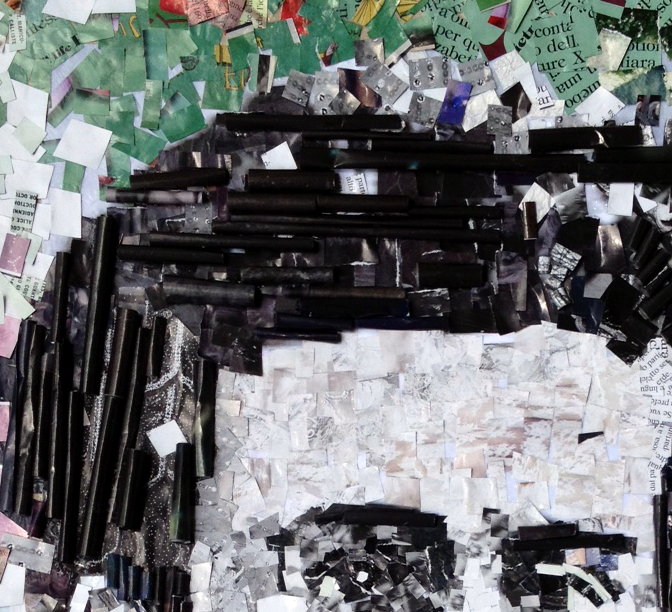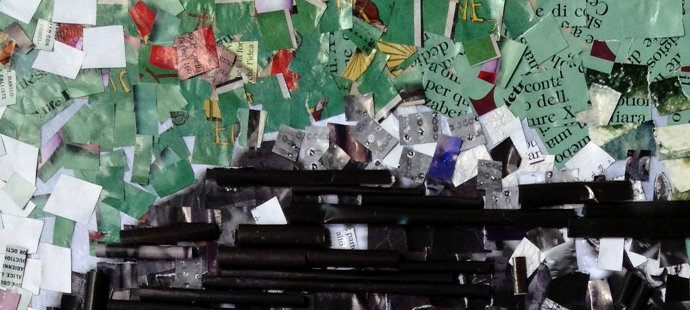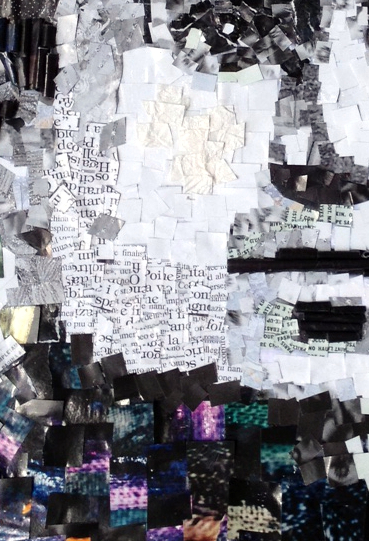 The collage is made directly on a very raw heavy cardboard.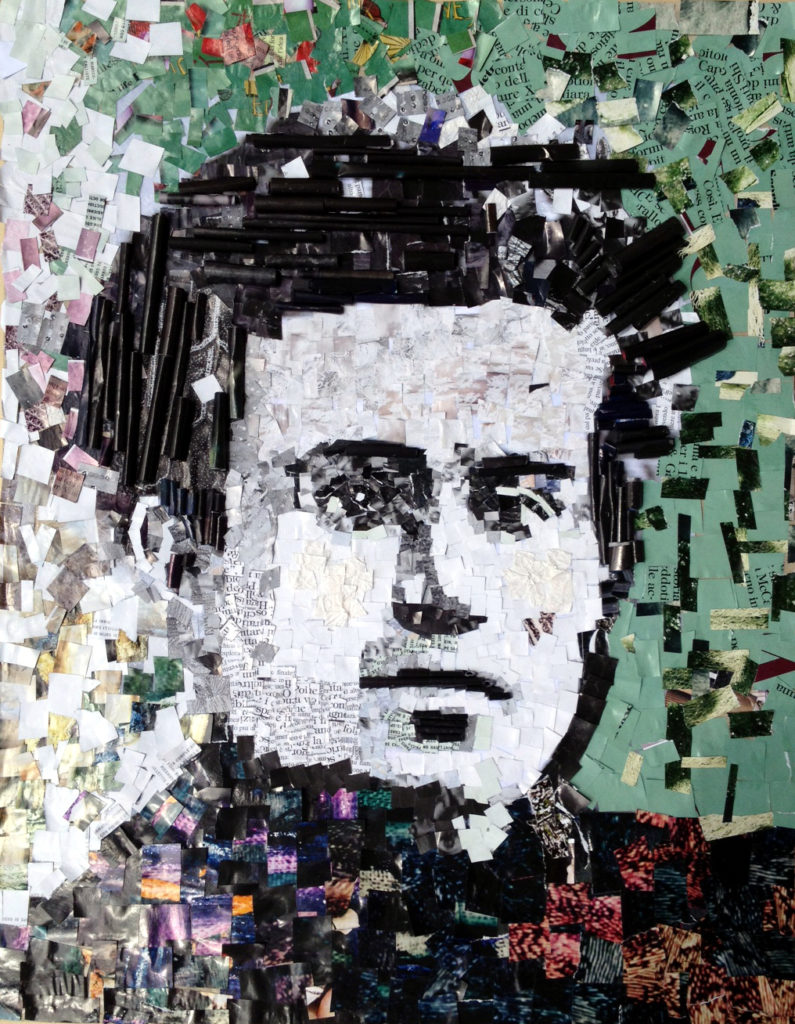 However not only feelings and celebration of Gramsci.
At the House Museum I bought several books, including a beautiful collection of short stories, The hedgehog tree, stories in the form of letters of hedgehogs, foxes, animals.
Just from the letter on the hedgehog tree, I got another collage, for fun.
Gramsci wrote it in prison, and it's extraordinarily light, delicate, optimistic, confident.
I think it is worth it if you come to this island, go to the House Museum.