Art is always a stress reliever.
All it takes is picking up a piece of paper and a pencil to change a state of mind.
It's not just me being an artist that says it, science says it too.
Scientists at Drexel University in Philadelphia have shown that after joyfully drawing without any purpose, people between the ages of 18 and 59 had lower cortisol (stress hormone) at the end of the experiment.
I've often talked about this in my blog: drawing decreases stress and increases well-being.
Unfortunately, society has taught us from an early age to competition and perfectionism.
So drawing means first of all having to prove you have talent and then to train your hands to obtain masterpieces.
There is rarely the pleasure of drawing just for the sake of distracting the mind and disconnecting from stress.
I'm not talking about art therapy, I'm talking about simple tools and no goal to reach.
In short, we are not interested in the destination but in the journey.
Simple sketches on a white sheet of paper are enough to activate positive reactions in the vital functions of heartbeat, blood pressure and cortisol levels.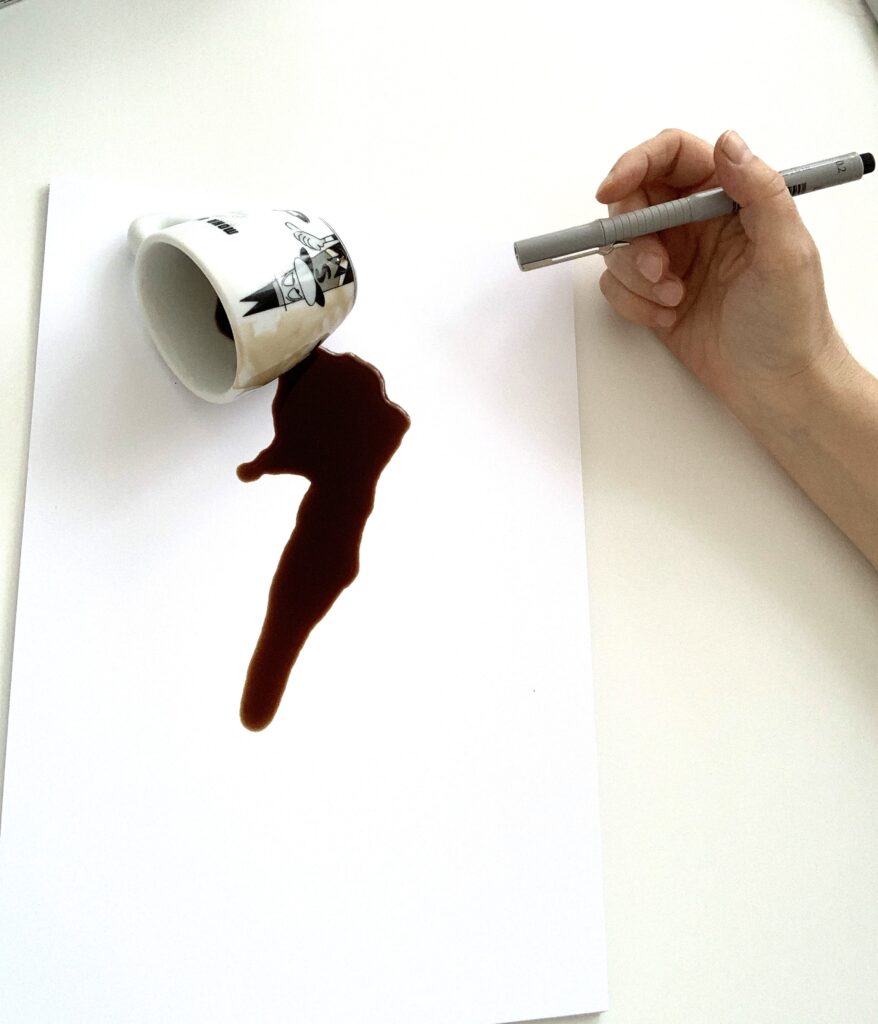 Best if we use colored pencils or markers.
Colors exert great changes on us.
RED promotes vitality and energy
YELLOW stimulates intellectual capacity and concentration
ORANGE against sadness and anxiety expresses joy and life
BLUE calms and relaxes, promotes communication
GREEN balances and harmonizes
VIOLET, composed of red and blue, suggests hope and honor
GREY suggests neutrality and suspension
BROWN desires stability and strong ties
Choosing one color over another brings out hidden moods or can resolve inner tensions.
And what about coloring books?
Shapes already drawn, spaces to be filled with color.
The ultimate in relaxation, concentration, a break from the tensions of the day.
Coloring books often have geometric patterns that are repeated and calm our soul.
The repetitiveness in a precise order, relaxes and helps us to calm down.
You don't need to know how to draw.
That's not the purpose, it's not to make art, to become an artist, to compete with someone.
Unless you are an artist and then you need to exercise your hands, to find an idea, if you are just an ordinary person, then you simply want to do something pleasant to feel better.
When you draw or color, the mind is focused on what you are doing, therefore on the present.
The mind does not jump from one place to another and the stress level decreases.
The mind in this case is under less pressure and magically we can come up with new ideas and solutions.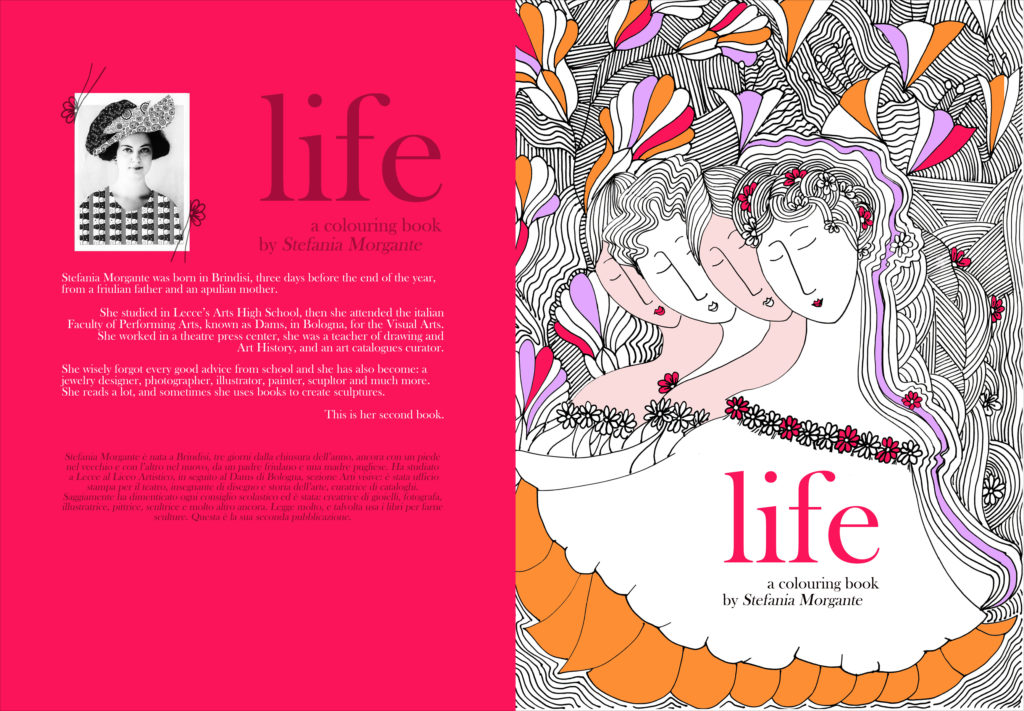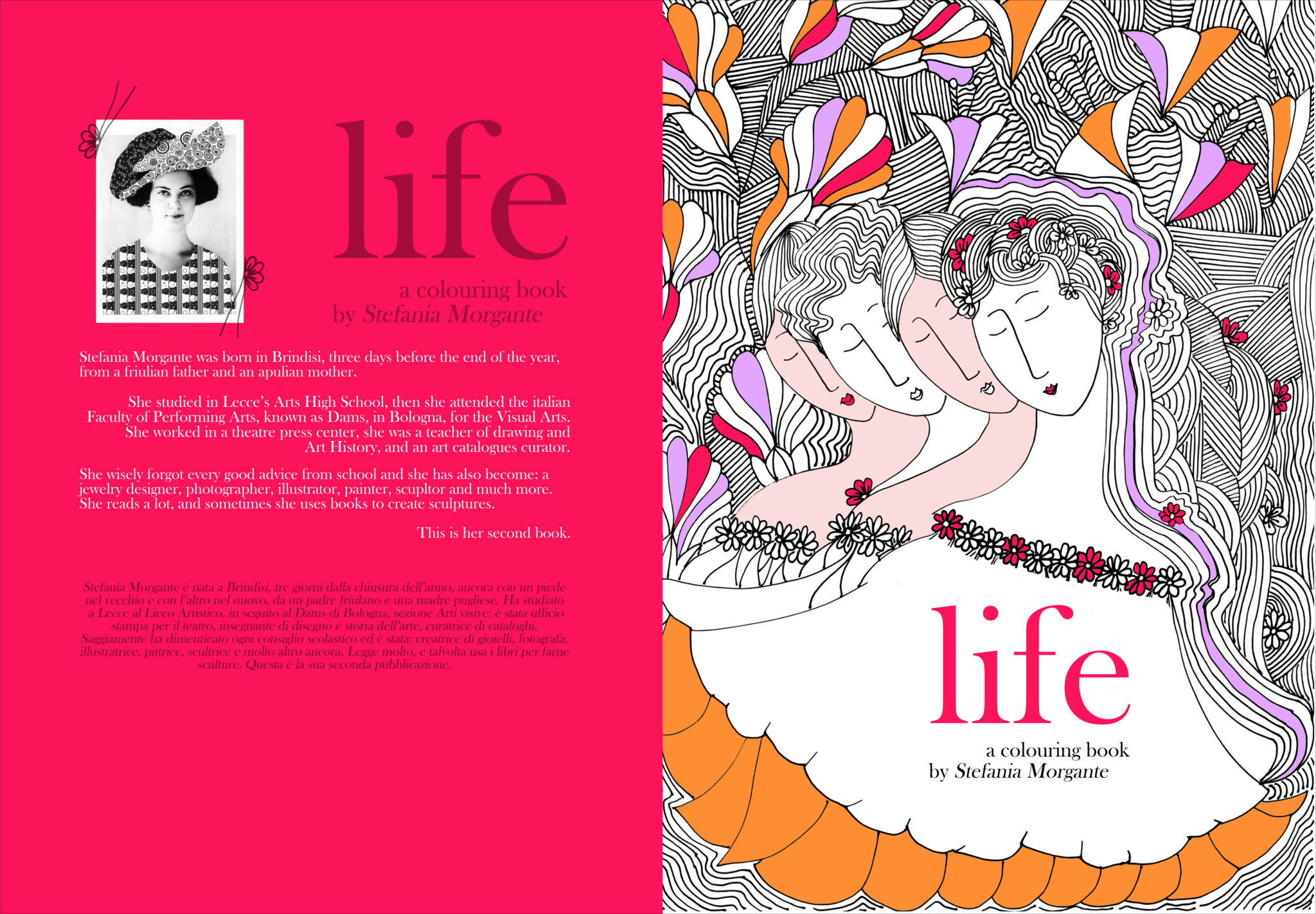 When I'm under particular pressure (an idea that doesn't come, a solution I can't find, and so on), I look for an image I like, almost often the face of someone I like, and I draw.
I have absolutely no idea what I'm going to do with that drawing, and I especially don't draw thinking about making a good drawing or showing the world how good I am.
I can separate the work from the exercise and often I never go back to that drawing.
Good first practice.
Very often, precisely because it's not work and I don't need to concentrate, I draw on the couch even in the presence of other people, I listen to the radio, or I talk to those who are present.
This type of drawing has the same level of relaxation as when I knit.
I do it automatically, and this kind of routine relaxes me, gets rid of bad thoughts, doubts and problems.
Exactly like when you're talking on the phone and doodling shapes.
Isn't that relaxing?
In 2012 in the United States, a study found that coloring on pre-designed patterns significantly reduced anxiety and bad moods.
Mandalas, repetitive shapes are hypnotic.
Carl Jung one hundred years ago used mandalas as a tool for self-knowledge.
Obviously here we don't want to trace everything back to specific studies, what I want to emphasize is that drawing without a purpose is something very powerful.
Some simple stress-relieving drawing exercises.
Write your name in block letters or in a font you like and for each letter start drawing around and inside the letter the first thing that comes to your mind.
Drop a drop of coffee or herbal tea or other liquid on a piece of paper. Look at the spot and start drawing on it without thinking too much. Maybe you see a face, an animal, an object.
Take a pen and start drawing a spiral, stop when you decide, it can also be as big as the whole sheet. Then decide if you want to color the spiral or draw symbols or something else inside. Trust your instincts without thinking too much.
Fold a sheet of paper in two then four and draw on the sides that inspire you. Then open the paper and see what strange shapes with the stroke of the pen are formed. Then decide if you want to color or not.
Put on your favorite piece of music and while you're listening to it, take your pen and paper and start drawing, letting yourself be carried away by the music. Don't think about anything else, imagine that it's a dance between you and the music through the signs. It is very powerful.
If you see a shadow on a sheet of paper, try to capture it by tracing the perimeter on the paper with your pen or pencil, see what it reminds you of and draw on it.
As you can see even the simplest things can o be very relaxing.
Is it art?
Yes in the sense that it is a creation, no because you are not creating with the purpose of interpreting the world, exercising your hand, looking for a new color.
It's not a job, it's not research and it's not looking for concentration.
The only purpose is to relax, to clear your mind, to regain curiosity and ideas.
And the more you do it without any purpose, the greater the results will be.
Can't believe it? Check out the video below, born from a coffee dropped on the paper.
Enjoy!