And be creative in life and work.
"Name a number from one to ten."
And so Hemingway with six words writes a story and shows it to the reporter, who amazed reads the six words that indeed are a complete story.
This little exchange of phrases between the protagonists while watching a movie made me think for the umpteenth time about what inspiration is besides talent.
Because by now we know that talent alone is never enough and inspiration is not something strange, something supernatural.
Inspiration is just the last step of a complex process.
Study, discipline and perseverance: a mix of disciplines that make what isn't seem quick and easy.
At the heart of any exercise to improve any of our artistic performances, there is one basic principle: start.
Don't wait to improve, don't increase skill, don't strive for perfection.
Beginning means accepting that you are wrong, that you have no ideas, that you don't fit in.
It's an uncomfortable and not easy situation for self-esteem. But inspiration can only work a miracle once or twice, then it will take more to keep it alive.
Preparatory phase: when mood and mental states are key.
One of the most common mistakes is to make a clean slate of the past and think that everything we've done so far is wrong, doesn't satisfy us and we don't like it.
We throw everything away convinced that the new one will be better.
This is a mistake that I have often made without seeing it.
Let's start from a principle: we don't live dividing past and future in a clear-cut way. What we did five minutes ago seems present to us, but it's already in the past, and while we're performing an artistic act we're already thinking about how to finish that sentence, that form, that painting.
We are a constant stream that oscillates between the past and the future and our whole life is going in that direction.
Rather than throwing everything out and having the belief that we are starting something new, we should accept the past and integrate it into what is to come.
How? Simple.
Make a list of good things done in the past, progress, ideas and write them down.
Let go of everything that didn't work and focus on what does work and could be useful.
I never used to do this and had a constant perception of not making progress.
At an incredible expenditure of energy and a significant sense of frustration.
Accept the good things from the past, write them down, keep them handy, and keep going.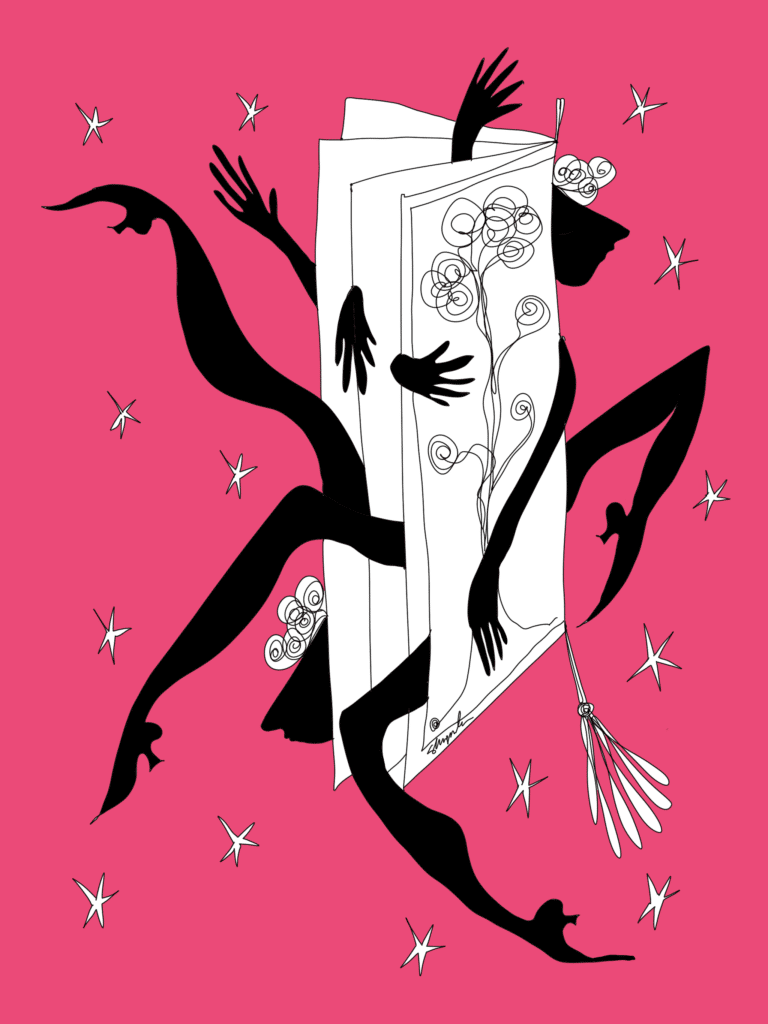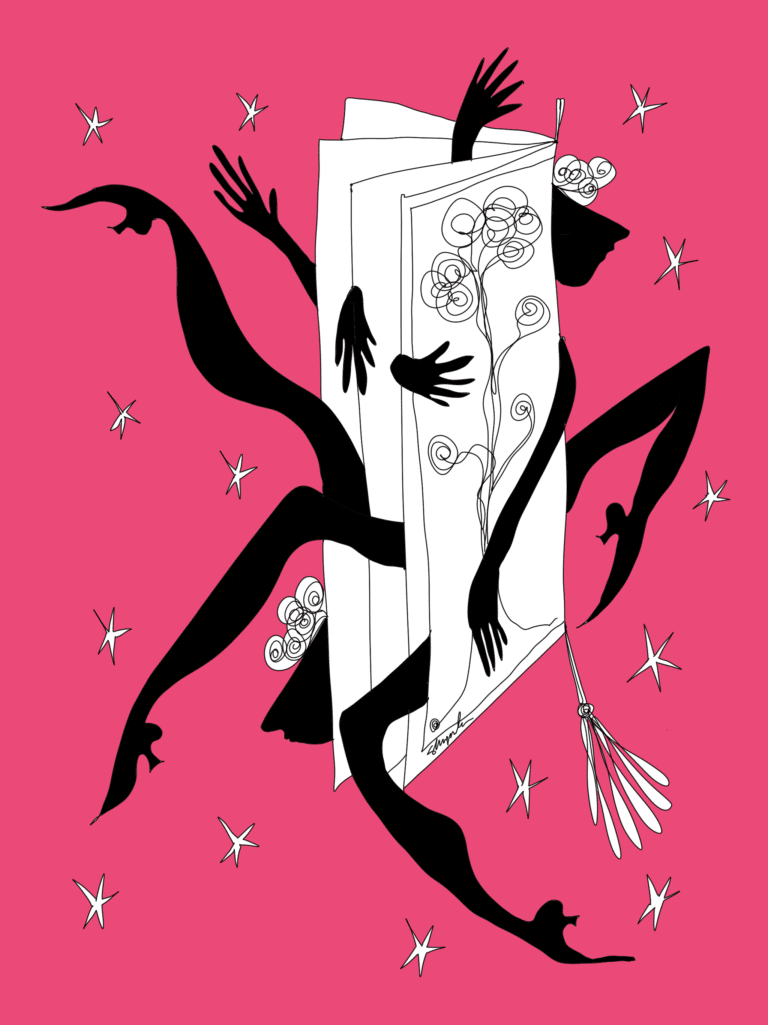 Inspiration is in the world.
Yes, isolation at this stage for me is absurd.
The act of being alone comes later.
Sit in a coffee bar, possibly outdoors.
Listen to other people's talk, notice how they dress, how they move. Read the signs, notice the shape of the glass you are drinking in, see the choice of colors of tables and chairs, observe who frequents that place, if there are similarities between people. Look at what they order. If they are reading, look at their cell phone or read a book.
Listen to what music is playing in the background, if there is noise from the coffee machine or rather the one making juices or smoothies.
Absorb as much as you can of the olfactory, visual, taste, hearing, and tactile sensations. Touch the tablecloth, feel the fabric, make the difference between hot and cold, between primary and secondary colors.
This is just one example.
You could go to the library, the movies, the bookstore. In short, to places that are frequented by people and are colorful. You could take notes in the moment or simply experience the here and now. I'm sure that even an hour spent in this way can be a source of inspiration for days on end. Besides, observing live and focusing on the present is great for avoiding daydreams that distort our spirit of observation.
Inspiration is in the word.
This is one of my favorites, perhaps because I like to listen.
My grandmother in the summer when I came on vacation, while there were scary thunderstorms outside, would make me karkadè and tell me about her travels in Africa. It was imperative never to interrupt her.
My imagination would run wild as I heard the sounds of the desert, the heat, and the dazzling colors of the cities.
I have always loved to listen and have always been very curious.
Look for someone who is of a fairly high age and ask them anything.
Being elderly is an invaluable treasure, especially now that we are used to the conveniences of the internet.
An elderly person will undoubtedly tell you something amazing, whether it's related to wars, lack of convenient items, such different habits.
Listening is one of the greatest sources of inspiration. In any art.
If you learn to listen, you'll also have a great lesson in humility, because you'll understand that there is always learning to do. And that there are extraordinary lives in any of us.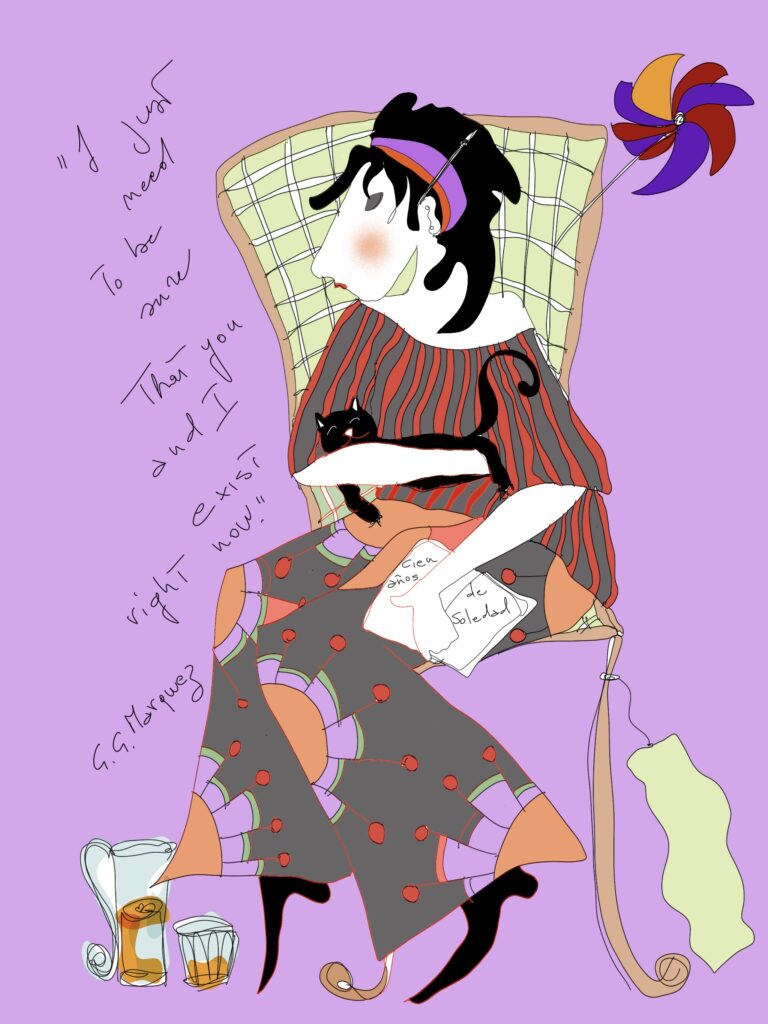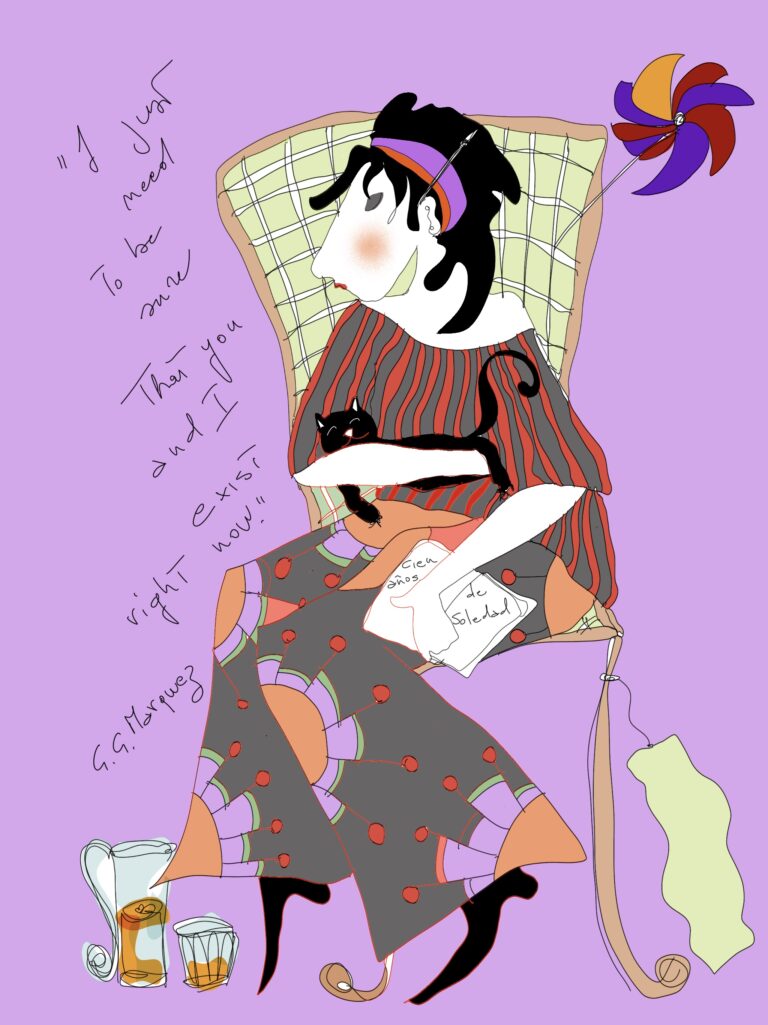 Inspiration is in the sound.
In junior high school the drawing teacher one day brought in a record player and played music on which we were to draw our impressions. She told us about darkness created by the violins, suspense created by the trumpets and so on.
She had us listen to the music two or three times and then I drew a dance of witches around the fire.
"It's not valid, you knew the song and didn't say it, I can't accept your drawing!"
I was so disappointed, because I didn't know the piece even though it was very famous, it was Musorgsky's, A Night on Bald Mountain.
Probably my unconscious was very tuned in to the sensations that music had to give.
With this I want to tell you that for me any kind of music can give me ideas because playing on sensations and feelings, it probably makes ideas surface without the filter of reason.
But beware, it's not only music that inspires. It can inspire the flight of birds, someone hammering.
The door of the building where I live, when it closes it sounds like a sad trumpet puffing. And I always imagine it's trying to tell me it's tired and wants to rest.
The sound of water, traffic, any auditory stimulus can be an amazing source of inspiration. Try.
Inspiration is deep inside you.
Seek inspiration within yourself as well, outside of reasoning and logic. Be rational only when you move on to the planning stage, but before that, allow yourself to explore the infinite spaces within you.
For years I was entertaining the idea of meditating, but staying still, trying to create a mental vacuum, imagining parallel worlds, was not for me.
Two years ago I made the decision to shake off the prejudice. I started with simple breathing and slowly I approached meditation. The contemporary one, the one that fits for me, that is Lakhiani's creative visualization.
Everyone has their own way, their own beliefs, their own times. Today I meditate regularly every day and study and read books that allow me to go deeper and deeper. And inspiration comes in simple, often incomprehensible ways.
For example, today I started writing this post because a voice from within suggested the title.
It's a bit like when you dream: you see and hear things, you get answers. All in a simple and effortless way. Meditation is an unparalleled source of inspiration, for all areas of life.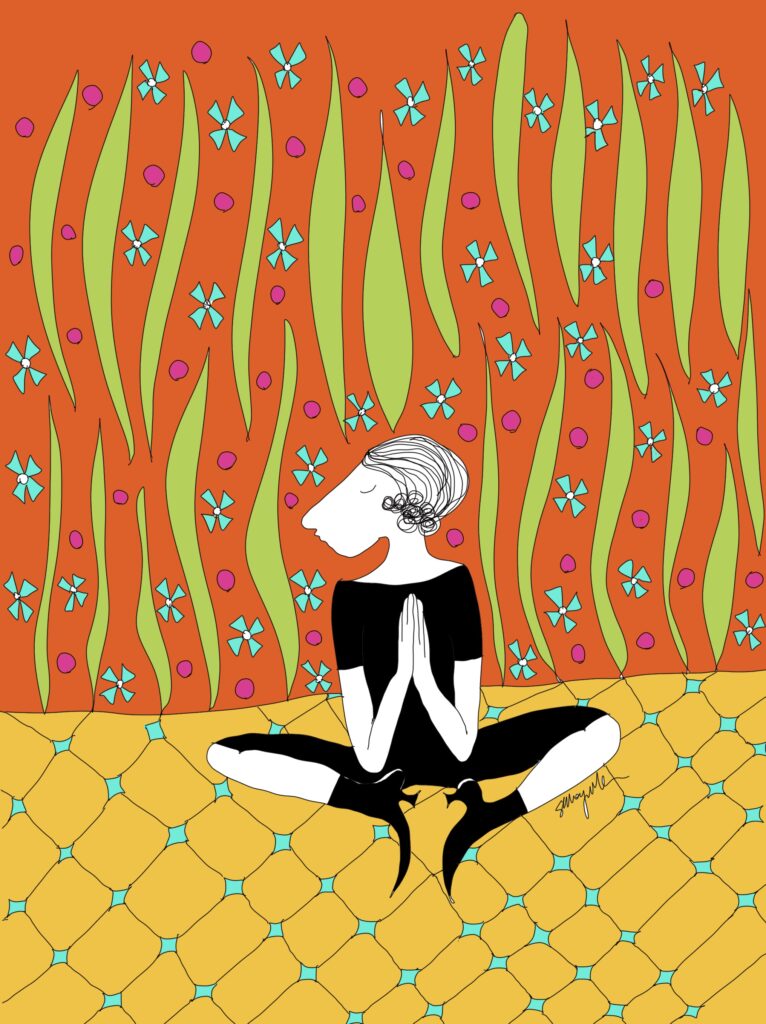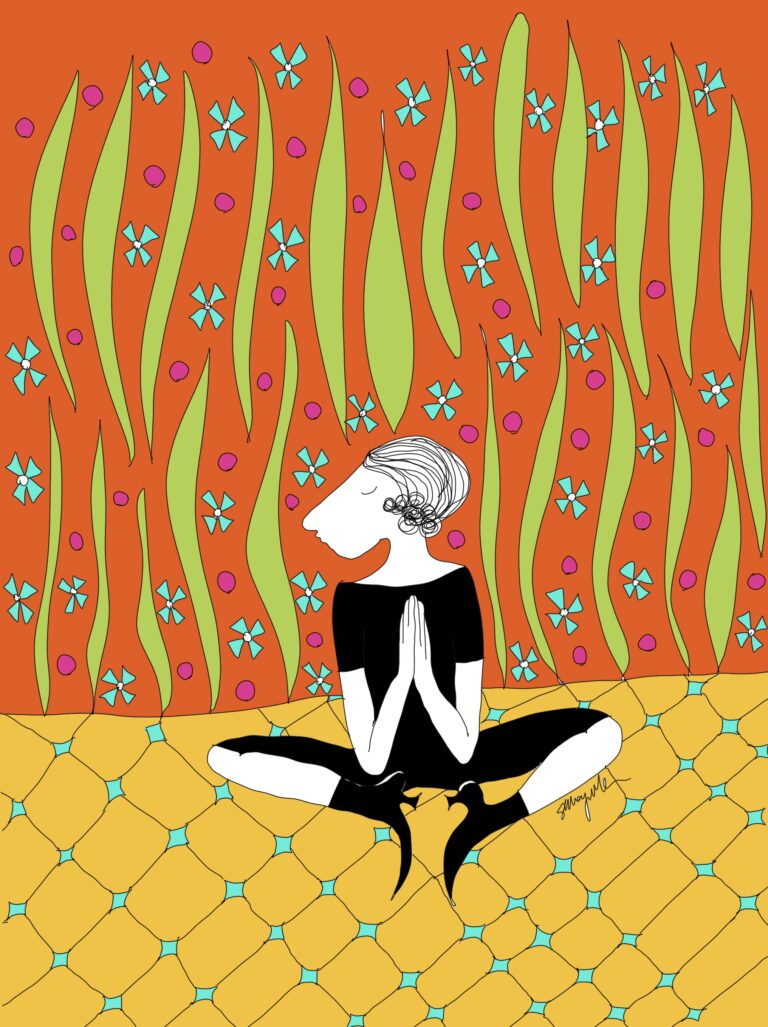 Inspiration is in the body.
I know people who, not knowing how to proceed with something they are creating, start the washing machine. Others buy beans and shell the pods. Others chop vegetables to feed an army.
Moving your hands, not to create something but simply to distract your mind and anxiety, is a powerful inspiration.
Dig a hole, fold T-shirts, count how many peas are in a box, climb stairs by counting the steps.
Walking an imaginary straight line, disassembling a bicycle and reassembling it. Binding a book, shredding paper before recycling it, cooking for the neighbors, tidying up a closet, cutting bread into equal slices before freezing it.
I think you get my point: using touch and the body to open the mind.
I once got a pretty good idea after I sliced a bar of soap. Why had I sliced a bar of soap? I wish I knew! I liked the idea of doing it and I did it.
Inspiration is a huge space to explore and it makes life more fun.
If you don't produce a masterpiece, at least you will have made your life more interesting.
But I'm sure if you start with these small thoughts, you'll be able to create amazing things.
If you've started trying after reading me, add a comment or write to me, I'm so curious to know what you think.
(Do you like movies? You can read this post!)