How to overcome boredom with creativity.
"Monotony is not escaped by speed. Indeed, the higher the speed, the deeper the boredom."
So writes Haruki Murakami.
Because speed doesn't solve life, but it does make us delude ourselves that things are solved because we don't think about it too much.
Do monotony and boredom walk together?
How many times have we wondered about this over the past few months.
Let's face it without pretense.
The gray of winter has tired us out. But the constant, monotonous life has also tired us out.
Maybe it's because last winter and then spring weren't really in our lives because of the pandemic.
They're just a vague memory from the windows.
Because of course when we were shut-ins in the house, there was literally beautiful weather breaking out there and we watched as spectators to such wonder.
On the street I see people coming from nowhere when a ray of sunshine appears in the square.
Maybe the temperature is below zero, but like a magnet, the sun still attracts even the most reluctant.
A full of vitamin D, of good humor, of hope.
Yet I tell myself that living waiting for the sun is not a very smart plan.
What if summer is cloudy? If winter is made of clouds? If spring doesn't want to hear about it coming?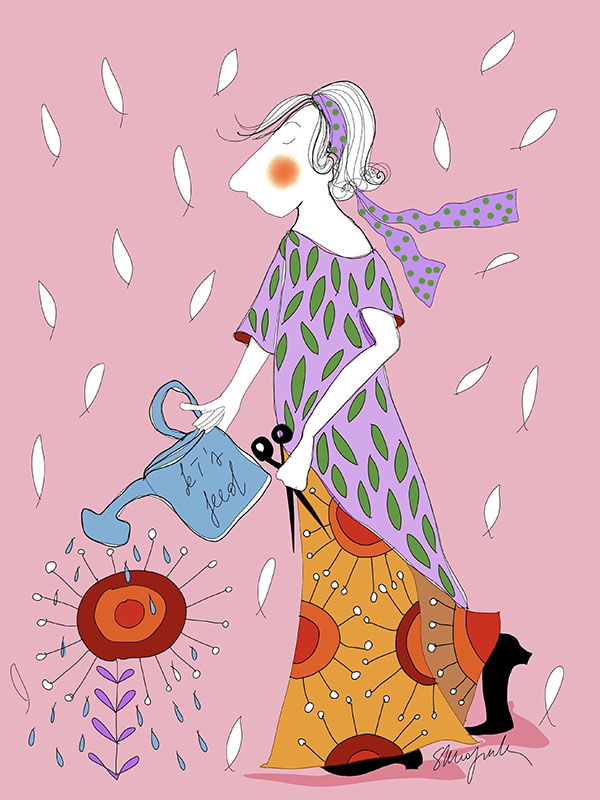 What strategy against monotony and bad mood?
No, waiting for sunshine and blue skies is not a winning strategy. Believe me, you are destined for disappointment.
Defeating boredom and monotony is a constant exercise that fully embraces creativity.
There is a need to literally reinvent life every day.
Creativity helps because it forces us to change our point of view, moves our hands and our brains.
And so we don't need sunshine, good weather, mild seasons to feel better.
At the same time we won't be imprisoned in our feelings.
I read many books trying to understand how ordinary people, artists, optimists and pessimists try to get out of boredom and monotony.
Moving the body is key, moving the hands is important.
But above all, the biggest obstacle is capturing the attention of the brain, always on the move and always eager for something new.
Here's a sort of first aid decalogue for gray and dull periods.
We mean, here I'm not talking about meteorological weather or at least not only.
How many times have we felt happy on a gloomy winter day or sad in a beautiful vacation setting.
In short, I think you understand what I mean by the dull weather.
However, just because the list won't be exhaustive, if you have something you'd like to suggest and add to the list, write it to me in the comments and I'll be happy to share. And why not, I'll be happy to experiment.
Wear something colorful. Even if it disturbs you, even if it makes you feel out of place. A nice yellow on gray enhances and renews your cells, guaranteed. A piece of jewelry, an accessory (or red or orange or green…whatever you instinctively choose with your hands before you even think about it).Look for bright, warm colors that will dazzle your eyes. Be brave. Try it.
Read a fun, light-hearted humorous book. Anything goes: comics, mystery, romance. Look for light, light-hearted pages that make you smile. Make a cure of happy books for a few months.
Headphones and energetic music at least half an hour a day (I'd always be for a David Bowie or Patti Smith, you name it). Beware of classical music, better a brisk Wagner or Beethoven than Chopin. You have to energize your body and mind, that's the goal. If you start moving like a orchestra conductor, then you've found the perfect classical music.
Walk (even the exercise bike is good, even walking forgetting the car, even the bicycle in the city). You can also walk inside the house, it doesn't matter if you live in a few square meters, if you walk around the house all the time you can walk around the world.
Keep a journal, use it as a vent to write down all the complaints of the day. Don't spare yourself. Jot down the worst of the worst in you. Then decide whether to tear out the pages and burn them, but in the meantime you've put down on paper what's wrong and given it a name. Remember, no discounts to yourself or to those you can't stand. Write, without censorship, without fear. Write everything. Then, if you want, burn it, throw it in the recycling. In short, make the evidence disappear. In the meantime, however, you have put down on paper your truths.
Lock yourself in a room in the house and after notifying the family, take a deep breath and scream. Believe me, it's powerful. But scream long, with feeling, with passion. Scream with all the oxygen you have stored in your lungs.
Test Color. What do you mean? after you've tried on a few touches of color or a colorful accessory, decide on a color and wear it all together: did you choose yellow? Yellow socks, gloves, sweater, hat, coat, pants or skirt. The color bath is as powerful as a mantra recited 2,000 times. Do you feel ridiculous? Very easy to wear black when everything is going wrong, besides being obvious it's disarming. No, do the opposite to get real results. Obviousness destroys.
Fast at night, eat during the day. You'll feel as light as a butterfly and the mood will be light-hearted. If you're hungry, turn on the music or lock yourself in the same room as before and give a couple of screams. Oxygenation is guaranteed and your skin will thank you.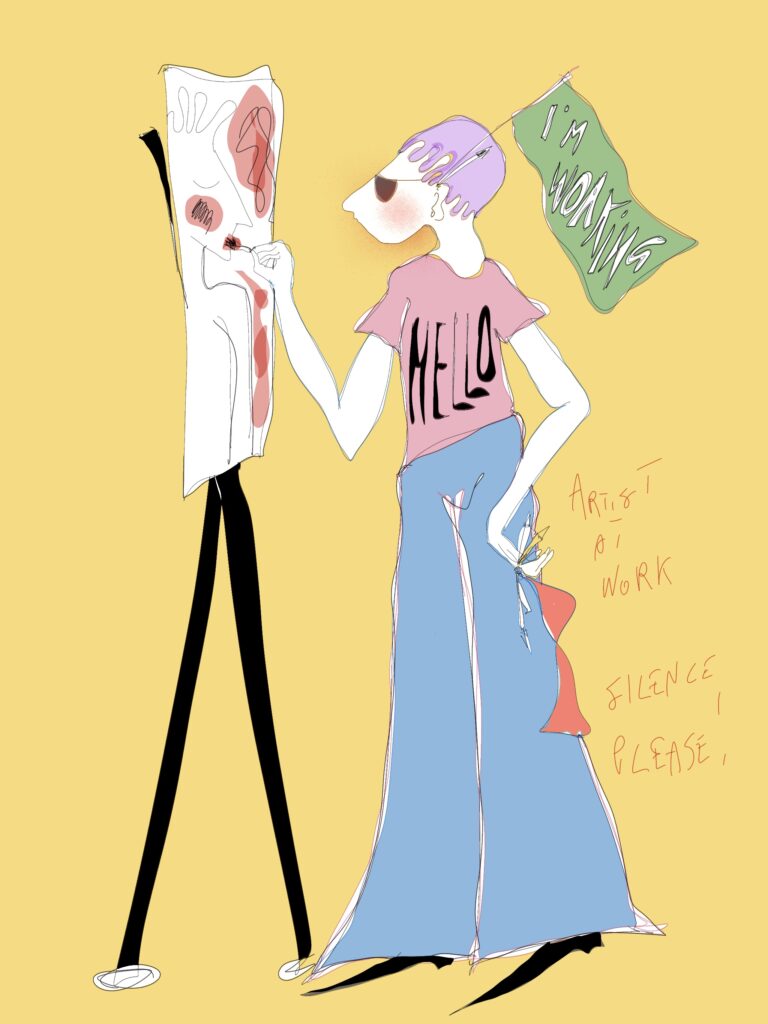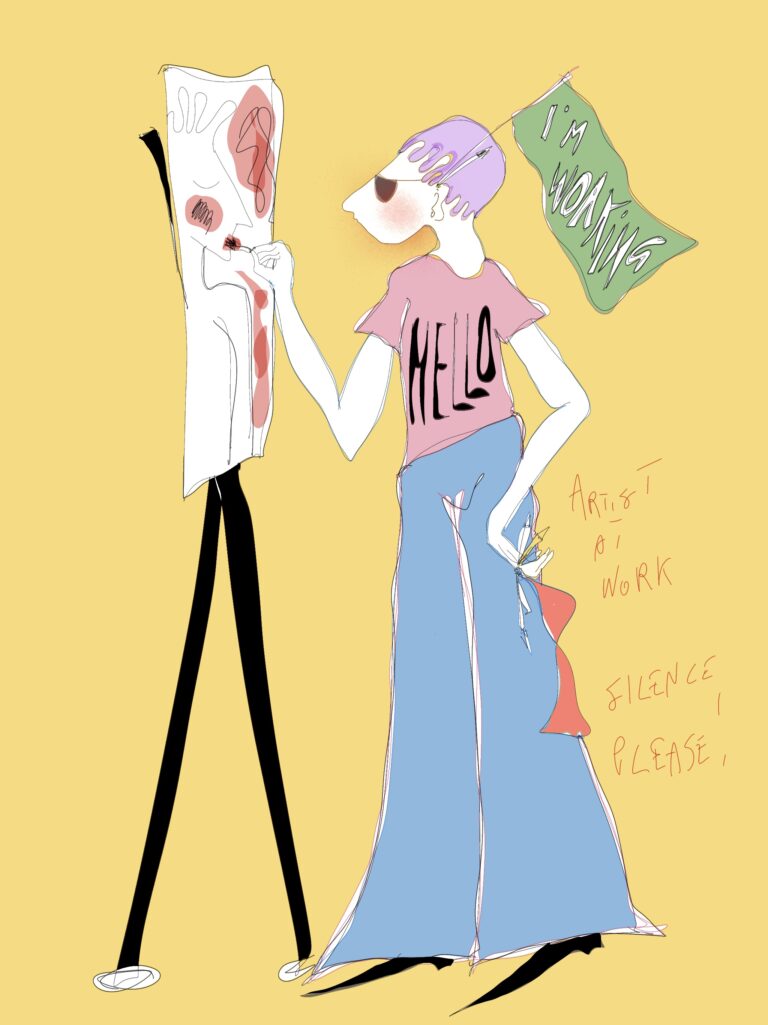 What can you add? A phone call to friends?
Yes. Only if you tell the truth, only if you talk about your boredom and what they do to beat it.
The old saying still applies: if you don't love yourself, who will be able to love you more?
And above all, if you're bored, if monotony assails you, after all you inhabit a body all your life and it's that body that you have to spur and help along with your mind.
Creativity is the real medicine.
You can download below an eBook on how to stimulate creativity that I wrote with other artists from the rest of the world.
An eBook written during the pandemic, when we were locked in our homes and discovering boredom and monotony worldwide for the first time.
I think you'll be intrigued. Let me know what you think in the comments below.
How to be more creative in Art
FREE E-BOOK