How to be visionaries again, even as adults.
What exactly does it mean to be visionary?
Is imaginary part of creativity?
To be visionary simply means to have a vision.
That is to imagine something that doesn't exist, doesn't exist yet.
To do this you need a mind open to stimuli, to ideas that are different from your own and free of prejudices.
What does "having a vision" mean
It is often said "to have a vision of the future": that is, to conceive with the fantasy something that until then had not been thought of.
It is therefore important to have imagination, to reflect on something that does not exist now, but perhaps we wish in our minds that it would happen.
To have a vision therefore needs imagination, desire and originality.
Doesn't it remind you of something? It reminds me so much of Picasso that he wrote: "When I was four years old I painted like Raphael, then it took me a lifetime to learn to paint like a child".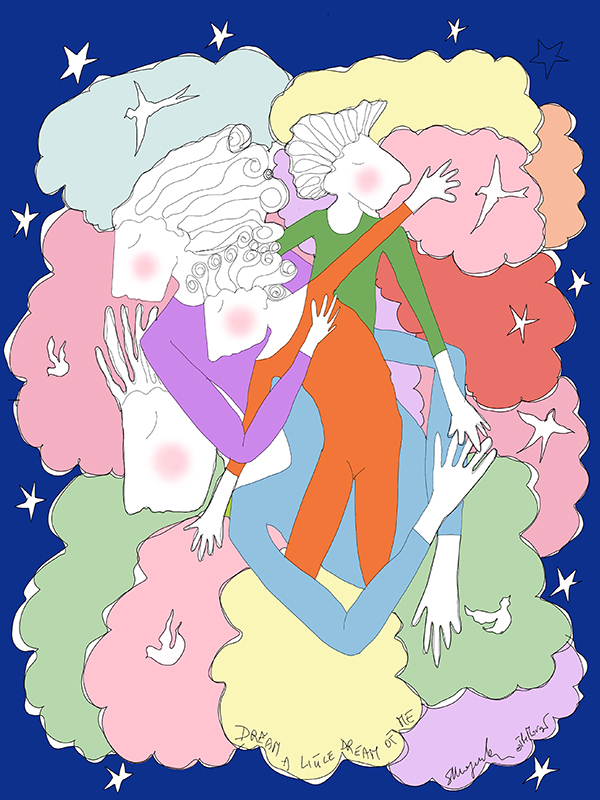 Vision and creation
Becoming children again means inventing without mental superstructures.
It means having a fresh mind to be filled with new stimuli.
The life of a child is totally immersed in fantasy, and it is imagination that feeds the daydream.
A child perceives the vision of his/her present as well as his/her future in the same way: a continuous flow of information that can be true or invented, does not matter, on the contrary, have equal importance.
Daydreaming and living everyday life with one's habits are the same for a child.
All life is extraordinary, it is an absolute vision of beauty all to be discovered.
A child creates his/her life in every moment because he/she has everything to discover.
Unlike an adult, his brain processes little information and above all his mind is not influenced by past memories, experiences, problems or prejudices.
The visionariness of a child is a continuous creative state.
Even the use of objects in play is a lesson in creativity and imagination.
A toy as complicated as a piece of wood can open up incredible worlds to a child. He/she imagines castles by stacking stones, he/she uses a branch to imagines a sword, he/she imagines a doll in a piece of cloth.
Seeing in objects their imaginative potential leads to the creation of possible and impossible worlds and makes no difference in a child's life.
Tell each other our vision of life
A child tells him/herself fairy tales, invents a world playing alone or with others.
He/she imagines characters and situations and loudly tells the world he/she is imagining.
He/she repeats it once, a hundred times, and in the repetition reinforces the belief that what he/she is imagining is reality.
And reality changes if we imagine it in detail and constantly tell us about it.
"Those who dream during the day know many things that escape those who dream only at night", said Edgar Allan Poe.
And actually what children do is the easiest way to become visionaries and thus open up to creativity.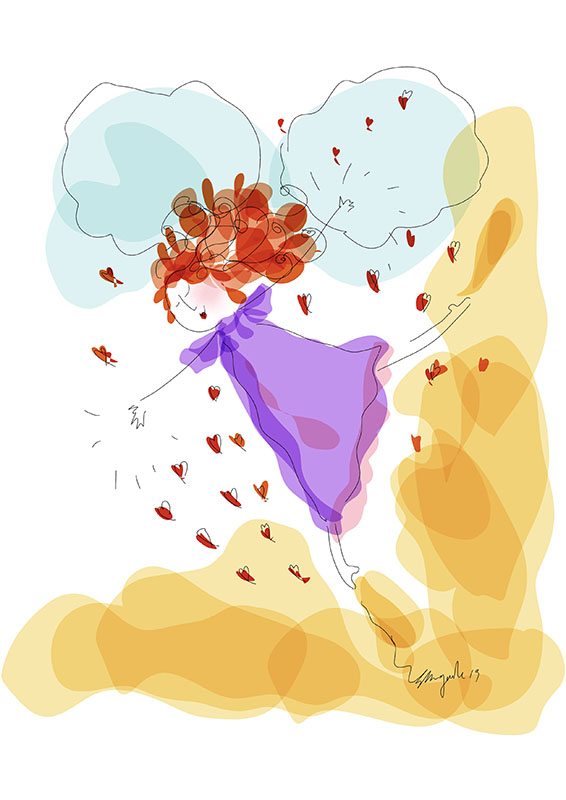 What you need to be visionary
We begin to give ourselves answers, knowing perfectly well that it is only the beginning of these reflections on the concept of imagination that lead each of us to become visionaries.
A few suggestions to start cultivating vision.
First of all, it is essential to become children again, as Picasso advises.
That is:
Be amazed at the things in front of us
Reinvent objects and situations
Change point of view
Don't always find logical answers anyway
Be curious in any situation
Daydreaming
Convince ourselves that we're born with some talent
Stop filling us with information all the time
Find inspiration in anything
Telling us the best side of life by rediscovering it
Motivate us without waiting for others
Stimulate the five senses
Be curious
Inventing new ways to deal with the day
After all, it would be about remembering what we were like as kids.
A lot of time has passed and school, society, work, have made us lose our approach to our talents and our dreams.
But all is not lost.
Art reminds us of the genius of human beings, the perception of the world, the talent that produces beauty.
But each of us in our own small way can improve our imagination, our creativity.
To be visionaries, it is enough to become children again and remake our world with more lightness and a fertile mind open to the new.
We imagine our brain as a wonderful box to fill.
What would you choose? Only magnificent things.
And so ingenuity, utopia, dream, inspiration if cultivated every day, can make us become visionaries and therefore, brilliant, in whatever we do.