Face your fears and plan with peace of mind.
"Do not be afraid of perfection: you will never reach it."
Salvador Dali
Start and then procrastinate.
What.
Anything.
Out of fear of failure or fear of success.
However you put it, both starting and procrastinating are our worst daily nightmares.
If you're an artist, this goes double because on top of your daily life, you add the creative act.
If you're an entrepreneur, if you don't depend on a schedule given by others and aren't part of a more complex cog, you know what I'm talking about.
Getting started is a problem.
When to do it?
When to trash the fuzzy thoughts and get the action going?
What if you don't get exactly what you planned?
What if what you started dies along the way? Or changes and gets out of hand?
There is no such thing as the right decision; there is such a thing as too much thought and too little action.
Staying still may be fine for a few moments but then paralysis won't do you any good.
I don't know if you have ever tried to do something without thinking too much about it.
I mean tackling a project that needs to be started, something you absolutely have to do but you keep putting it off.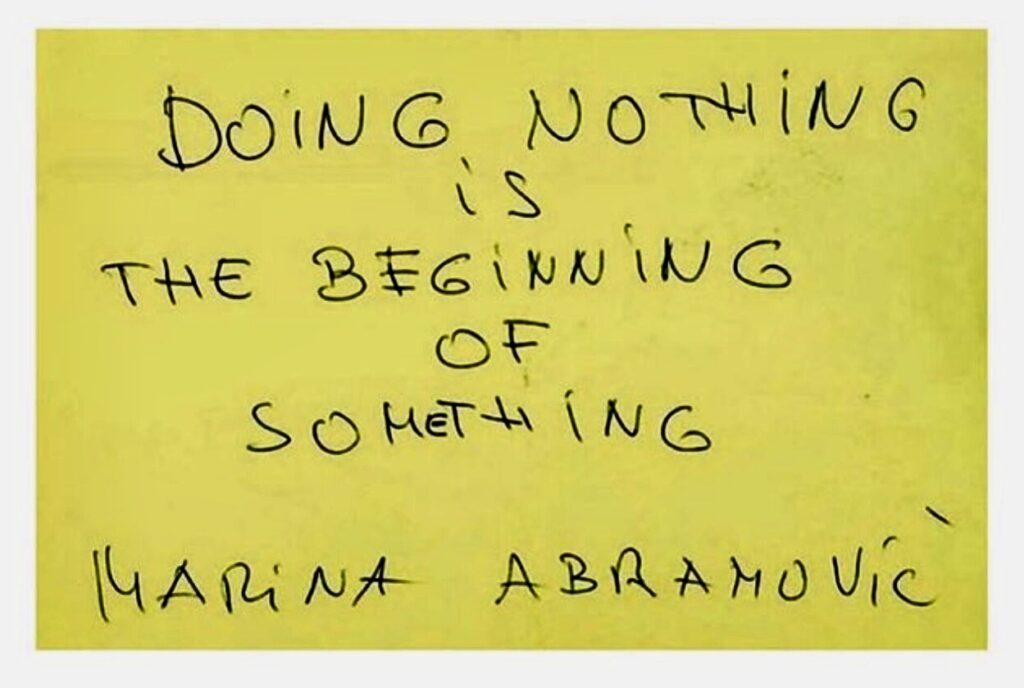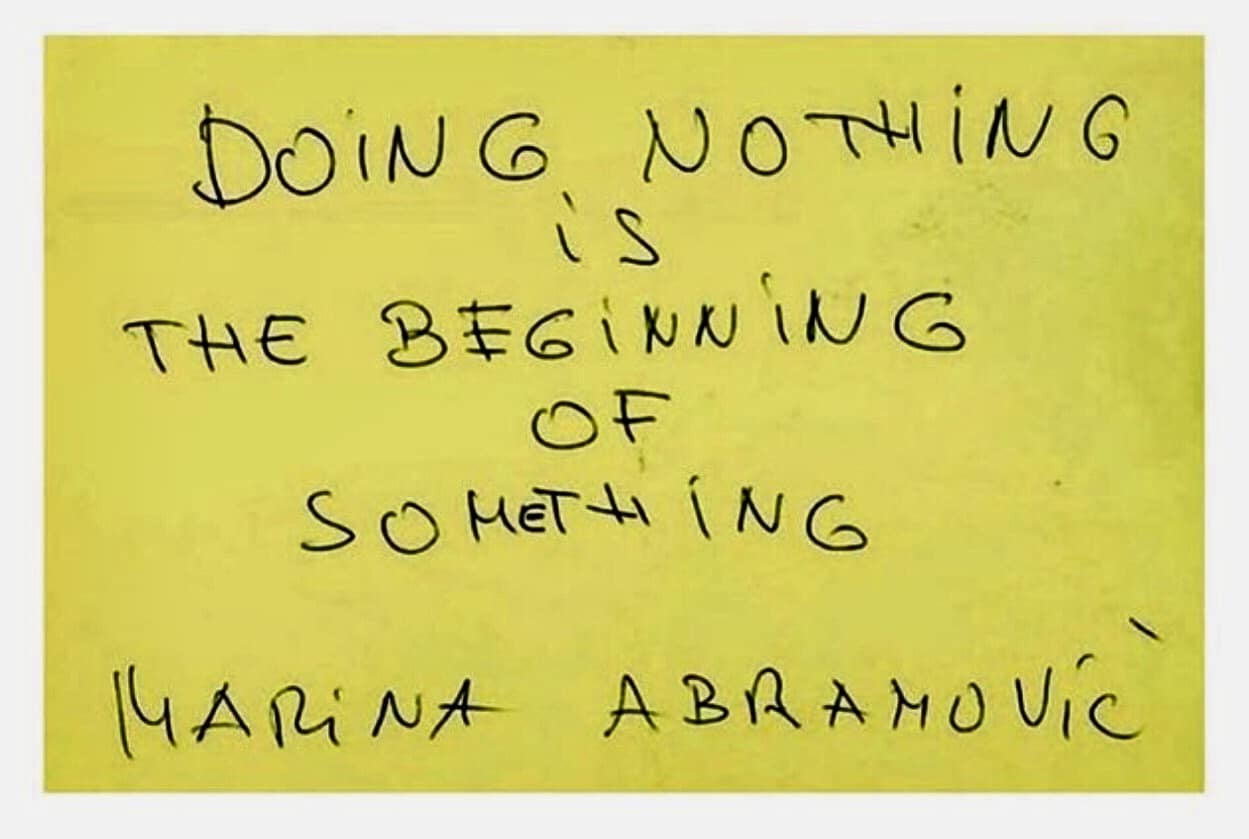 Techniques to start a project.
I use the phone call technique.
I called it that because it was born just being on the phone.
I hate making phone calls because I'm shy and conversations are always volatile.
But I live in the world and the phone is still part of our lives.
And when I'm waiting on the phone, or the conversation gets boring, I have a notebook in front of me and start drawing.
They are drawings that release tension, they serve to ward off boredom, they have no purpose other than to relax the mind and the hand.
Why do I tell you this?
Because to start any project you can use this technique.
You don't think about it, you don't have expectations, and you start with an imaginary pen.
Do you need to start something?
You're standing still, thinking about it.
Stop thinking.
Breathe, let go of expectations, and start by making imaginary sketches.
That is, starting with something.
Small steps, even unrelated to each other, even limp, incomplete, even clumsy and ugly.
I'll let you in on a secret.
Many of my best projects started out that way, without thinking about the masterpiece.
Starting from nothing, from the worst situation.
And as Dali says, perfection doesn't exist, so it's useless to waste time.
Now you tell me, what do you use to start anything?
Willpower?
Desperation?
Boredom?
Try the phone technique, believe me, worlds will open up to you and let me know if it works for you.
But besides the phone technique, there are so many ways to start something.
I'll suggest a few and I'd love to hear if they work for you too.
Let's get started.


Places and objects to get started.
You need a place where you can look often.
In short, one place that is within frequent reach.
➡️ Organize a wall or part of a wall where you can put post-it.
At least once a week reorganize this wall.
How.
–On the basis of time (feasible project now, in a few months, you don't know when).
–Based on difficulty (easy, intermediate, difficult).
–On the basis of sociality (to be done individually, with at least one collaborator, in a group).
–On the basis of season (something you can do only in winter or only in summer or only at Christmas)
In short, establish a personal organization and give it an individual coherence.
You can always create a corner where you can put the strangest ideas, phrases that have come to mind, words, feelings, intuitions.
Don't rely on your memory, write immediately and set aside.
In addition to post-it notes, I put aside pictures of magazines, articles, newspaper clippings.
Every now and then I open the folders and decide what to keep and what to use.
Often you can start from nothing thanks to the proliferation of material you have effortlessly set aside.
Avoid creating very full folders or myriad folders. You could leave them on your desk for months without ever looking at them.
Ideally, take half an hour a week to review the contents of your folders and decide if you need to trash anything.
But always refer to points about seasonality, weather, social, and so on.
No rushed decisions.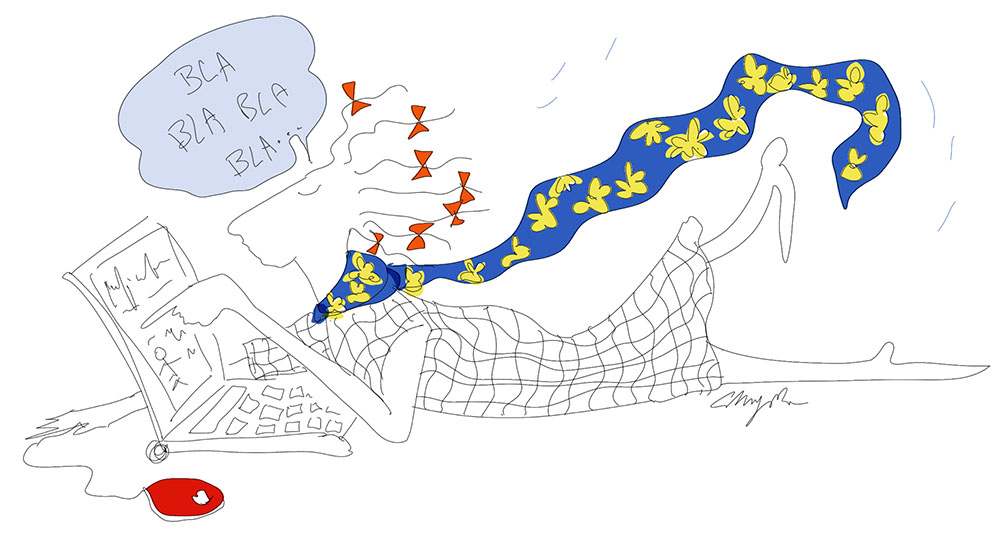 ➡️ Another way to get started is to waste some initial time filling out a written procedure.
This is a document where you put down in black and white your experiences when starting out.
What stops you, what gets you started, what wastes your time.
In short you make some sort of outline on the pros and cons you face based on your experience.
You need this process anyway at work and beyond because it saves you time anyway.
This simple, schematic document will help you cut through the red tape and avoid falling down or repeating the same mistakes.
After all, you know what your weaknesses or blocks are.
If you write them down often, you'll identify them more clearly.
This kind of template you can improve every so often by revising it.
It also allows you to cut down on mistakes, save time and get started faster.
Last but not least remember that going on the internet and seeking advice from others is fine, but the important thing is to find your own space and needs based on your skills and needs.
Some people meditate in the morning as soon as they wake up and then work quietly during the morning.
But there are those who have a different biorhythm and work better in the afternoon despite having meditated in the morning.
Finally, a really valuable tip that helps me a lot.
If you can't get started, put on your shoes and go outside.
Sit on a bench and people-watch, walk through the greenery, look at the shop windows, look at the statues and the landscape.
Leave your cell phone in your pocket or at home. Focus on your five senses and walk.
Nothing else is needed except to find the right rhythm in yourself.
And let me know what works for you.
Want to enrich your creativity?
Subscribe to the Newsletter and receive a gift immediately: a free e-Book about creativity