There are very inexpensive and easy ways to coordinate our lives.
Or simply to stop procrastinating, which is a very common problem.
As Wayne Dyer says, procrastination means thinking and living what already happened yesterday, to avoid thinking about tomorrow.
Even if what happened yesterday doesn't satisfy us, we know it and so we stay in the comfort zone, which is always better than jumping into the dark.
Yet despite the comfort of always doing what we know, We are always dissatisfied.
We complain because things are standing still, not moving forward, no positive change.
Why?
Because we have no order in what we do. We live with the illusion that we have life under control but in reality we rely on events, which we often suffer.
Here comes a very simple tool that can change us radically: the list.
Making a list allows us to reorganize different areas of life.
First, we can reorganize the personal sphere: everyday life.
The daily, weekly, quarterly expenses.
But also the professional ones: what to do every day at work, during the week, in a month, in several months.
In the last year so difficult because of Covid-19, just because the days were all the same and it was difficult to plan anything, making lists helped me to keep my feet on the ground and understand how to proceed one step at a time.
In that very direction, making lists has gotten me so involved that it has become an introspective tool.
Because you really can look at a list (and therefore your life) with fresh eyes.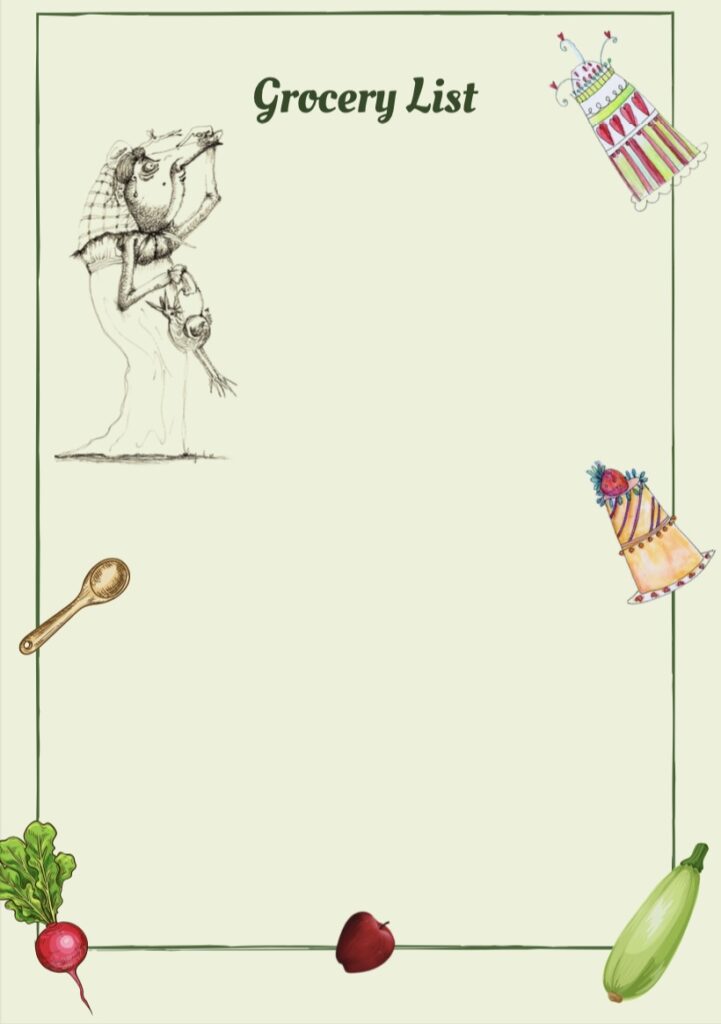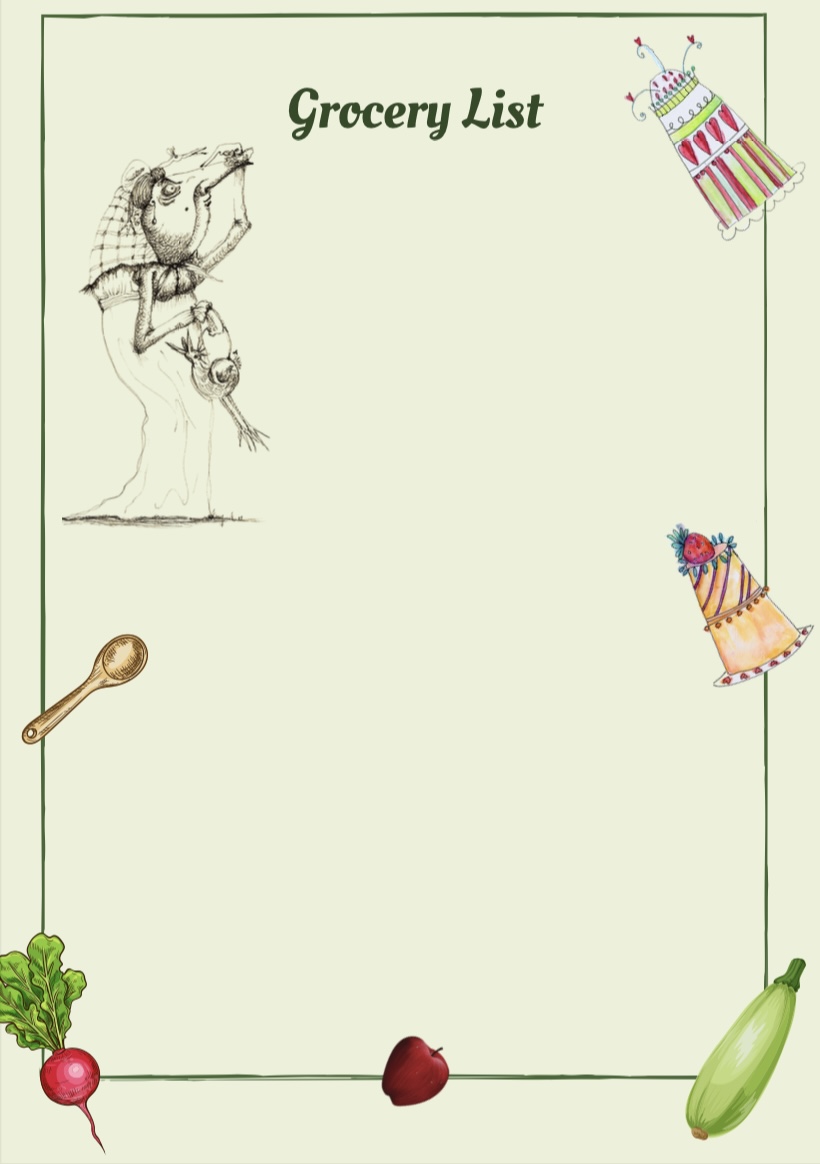 Let me give you a very practical example: the shopping list.
That is, a paper on which you write down what you like and what is good for your health. That list intercepts your preferences, talks about you, about who you are.
In this regard some time ago I discovered a shopping list collector who stated:
"At first I was attracted to these crumpled papers with lists but didn't quite understand why, then as the collection grew I realized I was fascinated because it was a gentle way to spy on people and their habits…. The word that is most often misspelled is yogurt. Next comes sausage (würstel) and brioche."
Here, habits. Shopping lists tell a lot about us and help us nourish ourselves in healthier ways.
Shopping lists, renovations, gifts to buy, tasks to complete, coordinates for a trip, books to read for an exam, phone calls to make…there are millions of lists.
And there are lists that group other lists together.
From the simple list of things to buy, we move on to more and more detailed and personalized lists.
However, to have a good list, we need to proceed with a method.
The first step is certainly to write down everything that comes to mind, almost like an endless stream in a meditative state.
So there can be short-term needs (buying bread for the day) and long-term needs (going to Japan when the cherry trees are blooming).
This is the general list, which puts everything in.
Them armed with sheets of paper, start dividing things to do, think about, accomplish into different steps.
Today's list, tomorrow's list, the list for a week, for a month, for a quarter, for a year. The life list, those things you want to accomplish before you die.
Subdividing, cataloging, selecting by periods, clarifies for us where we want to go, what we want, what we want to be part of our lives.
And in these lists, define more clearly the medium or long term goals.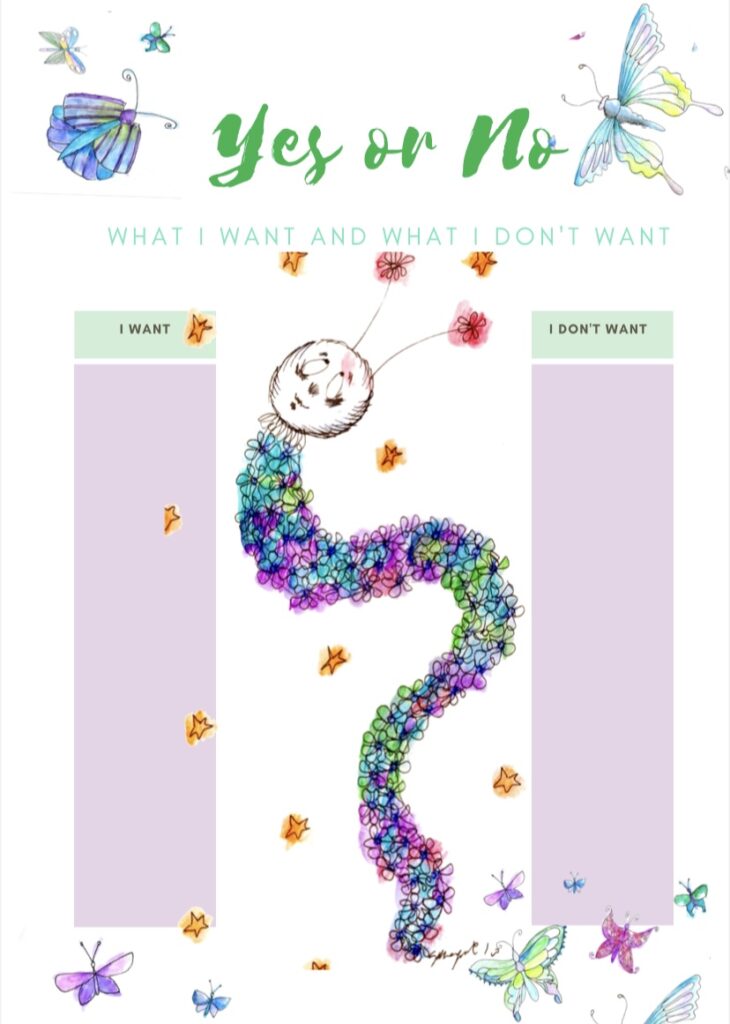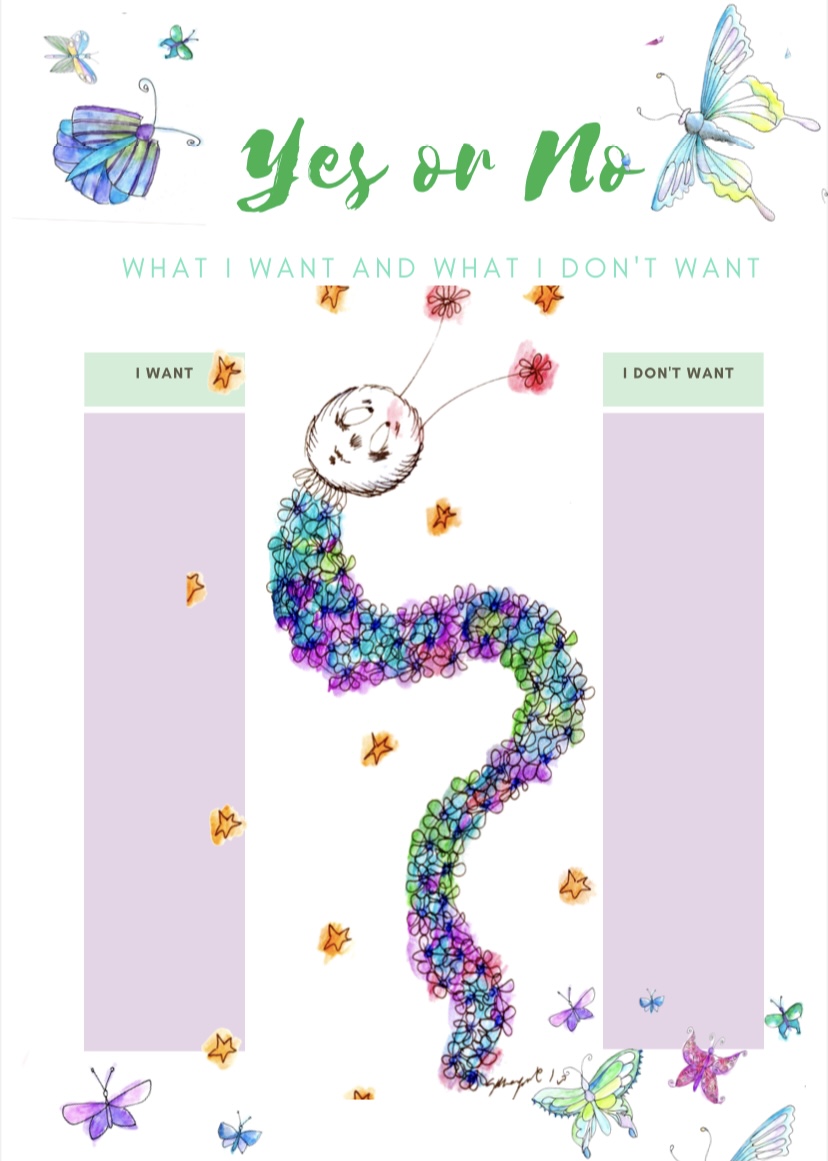 I'll give you an example. My desire is to go back to Paris. But if I wrote "I want to go back to Paris," I would be too general.
I usually write the museums I want to see (I'll put at most three). What I want to see, what routes I want to take.
Whether it's Paris or the city closest to where I live, I've found that I see those museums or exhibitions and once I cross them off the list, I enjoy the places I visit much more. Because I have time left over, I haven't had the stress of wanting to do or see everything in a blur.
And that's exactly what I do every night with another list.
I write down each day the three positive things that happened during the day.
The first few weeks I struggled to find three. Now I find three, then three more.
Maybe I've gotten more order in my head, maybe I'm training myself to observe reality better.
Writing on a list of things I want "I want to be happy tomorrow" is so vague that it won't do much good. You might have the right day and actually be happy tomorrow, but if you write "tomorrow I want to get up and meditate, then have a nice breakfast while I think I will accomplish X or Y quietly in the morning", maybe it gives more concreteness to the dream of feeling good tomorrow.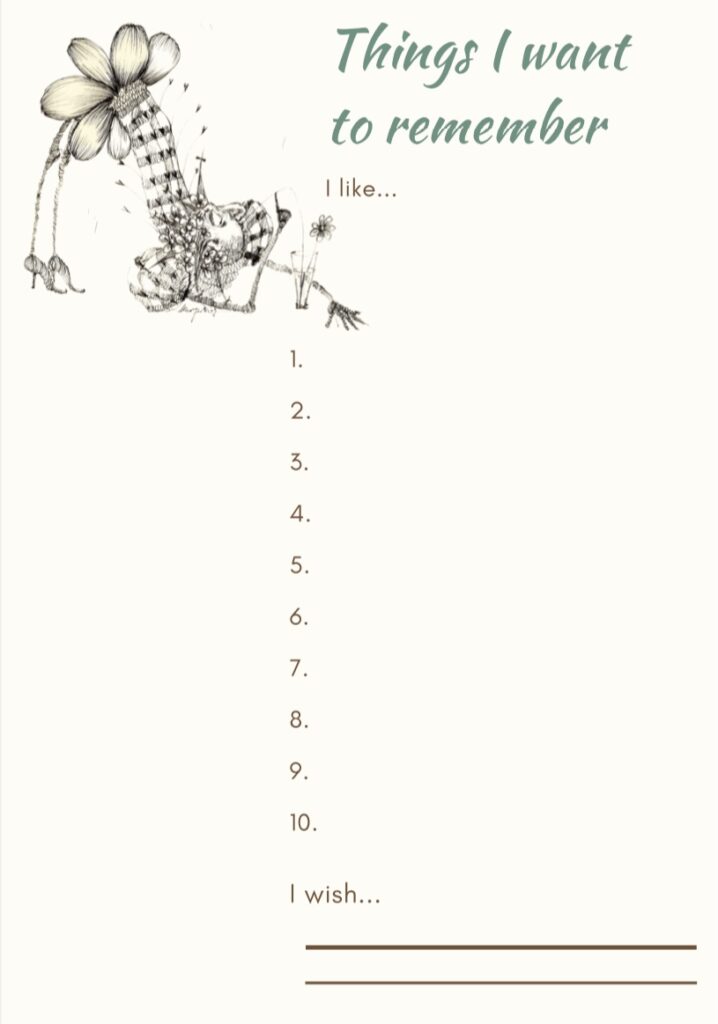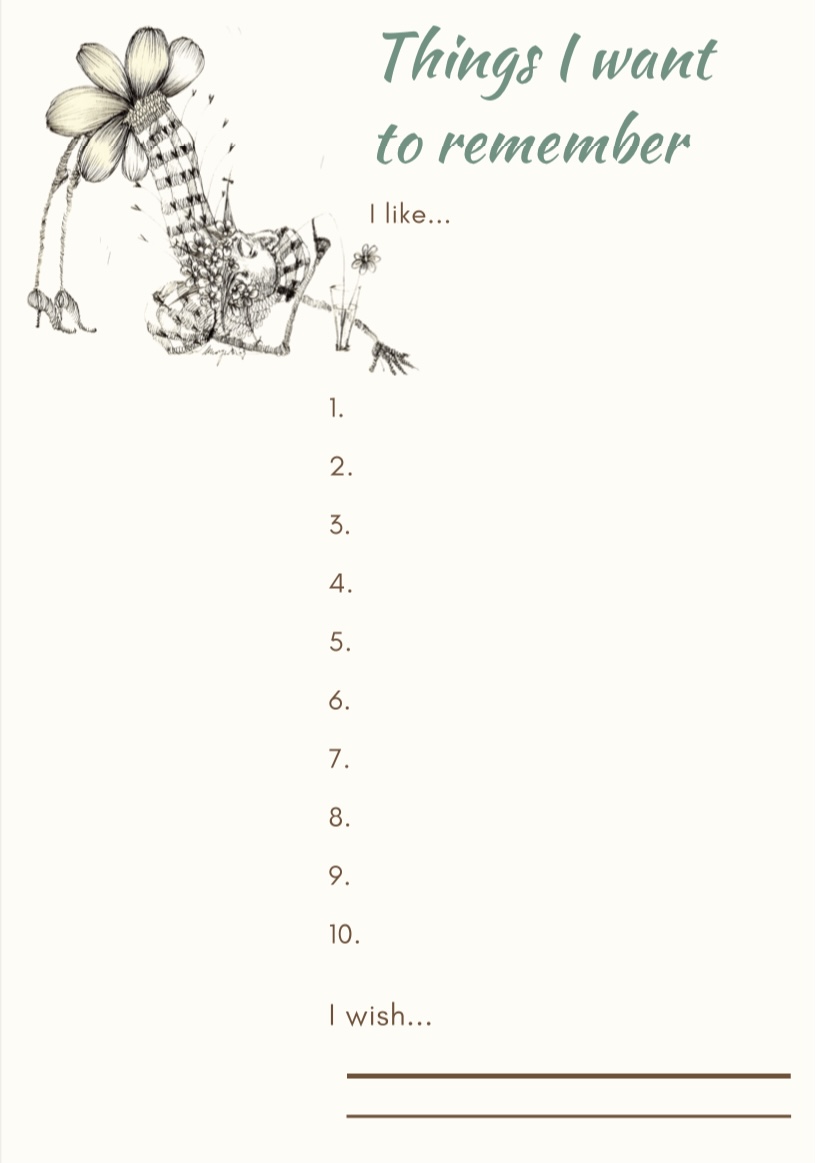 Mind you, at the beginning of every list there's always the mind blank toss, really nothing surfaces. I know a thing or two about that.
I never used to make lists, confident in my prodigious memory. But even the most trained memory forgets. And when I began to realize that I was like everyone else, forgetting, omitting, crossing out the useful things and keeping the useful ones, then I knew I had to change my method.
Now I make a daily list, cross off what I've accomplished and if there's still a few items, I add them to the list for tomorrow.
The secret for me, but I think for you too, is to not make very long lists. The more stitches to accomplish the less you accomplish.
Three points is enough, for some people five points is enough.
And magically life begins to unravel with more clarity.
I thought I would make some sheets for you that I also use, they are the very first sheets I have made. You can download them HERE.
I will be making an eBook with more sheets soon, but this is all for you to start the joy of lists.
Let me know if you have any special needs and I'll design it for you.
Because making lists should be a fun and relaxing act: it should improve your life, it should give you well-being.
The secret to simplifying life is all here, a simple sheet of paper and a pen and a simple is wonderful list that will solve your life with a smile.