Portraiture is timeless gratification.
If you follow me on Instagram or facebook, you will have seen that I often draw faces of famous people.
I've been doing it forever, I drew Einstein's face when I was a teenager and I still keep that very small portrait done with charcoal.
Why do I love to paint portraits?
There are many reasons, of course personal pleasure for a certain subject but going into depth, there are very interesting human dynamics.
Portraiture and caricature are two aspects of investigating the human psyche that I love very much.
When I have portrayed someone, I have always tried to bring to the surface not only aspects of the character, but also sides hidden from the person portrayed.
The photograph in an instant immortalizes the subject, the portrait is filtered by the artist who makes it.
In a portrait the artist's style, own point of view, own technique, own personal time intervene in a powerful way.
This is the beauty of portraying a person: the exchange between the subject and the portrayer, a silent communication that lasts beyond the very moment of painting.
I had quit portraiture and resumed a few years ago in an unusual way.
A client wanted a portrait of her dog that had just died.
I thought I couldn't capture the bulldog's character, but the client was thrilled and somehow from there I have resumed portraying both animals and people from time to time.
The secret of portraiture, in my opinion, lies in looking beyond the form.
Our features change over time depending on experiences, encounters, experiences.
A face is like a map that changes with the seasons and climatic changes.
This is why I believe that the portrait is much more than a photograph, that it should be re-evaluated even in this almost entirely digital era.
But what has happened in these months with regard to my creating portraits?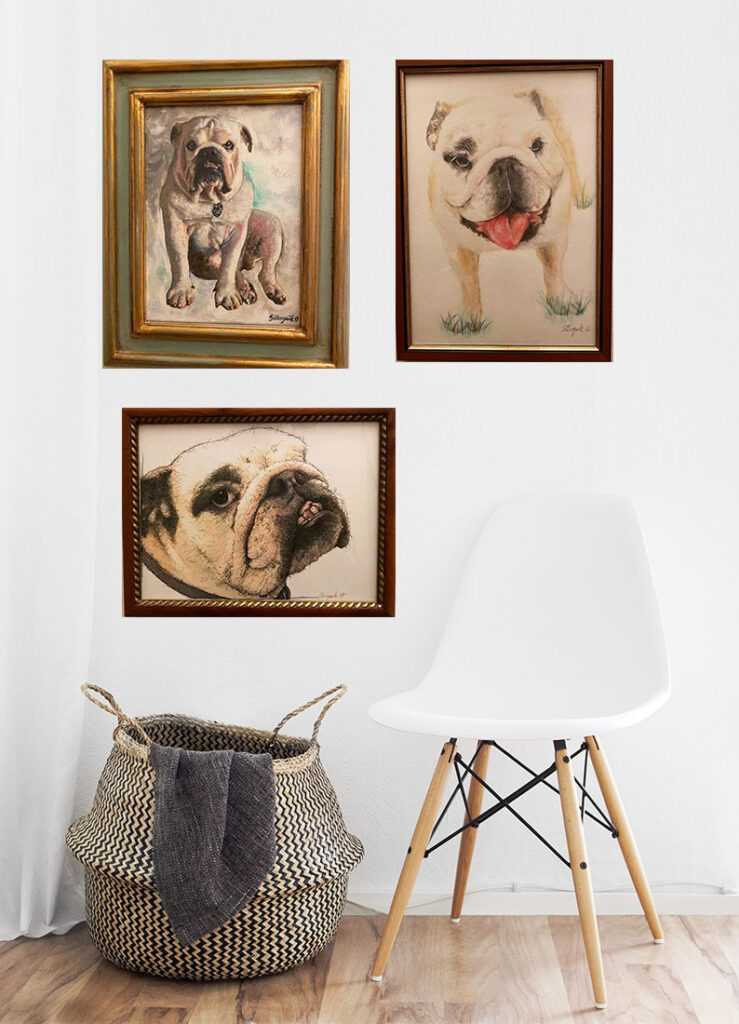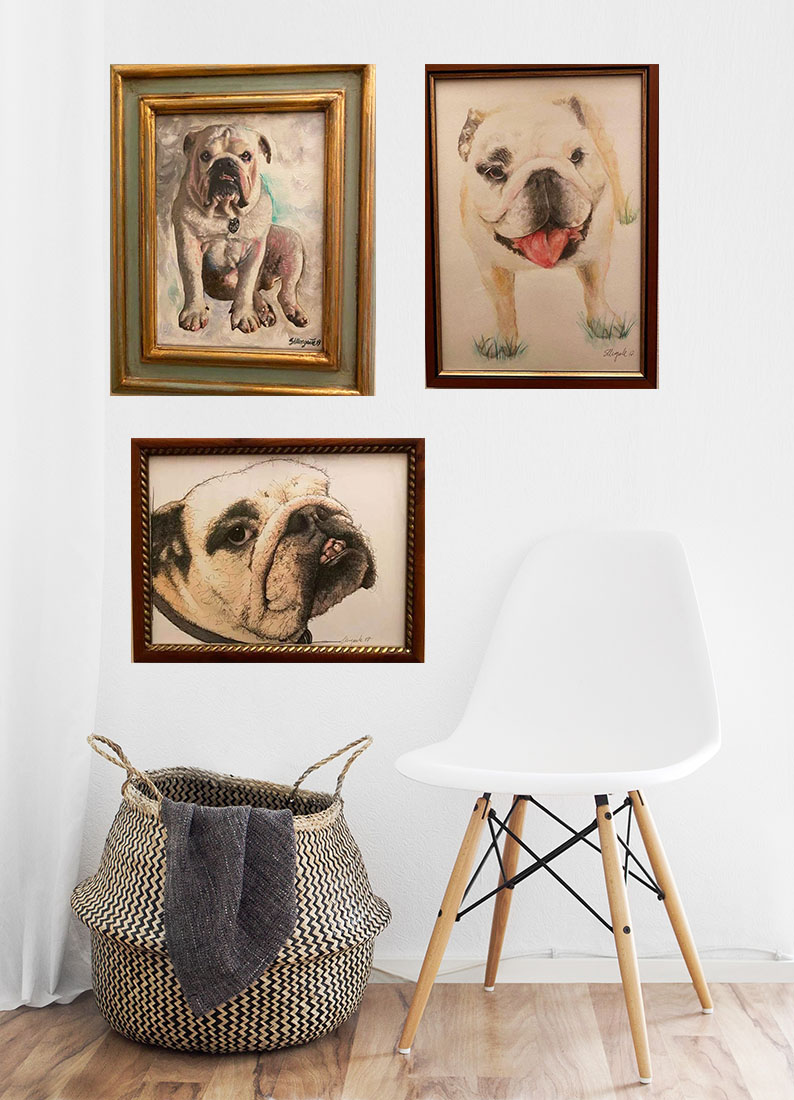 It all started in September 2021, I felt like a change, to exercise my hands and eyes and I love to sit on the couch and relax with pencil and paper, in this case digital.
In the life of an artist, there comes a time when you dread doing the same things over and over again, you get others used to seeing you from the same point of view.
Those who make art, on the other hand, should be "uncomfortable" people, who change their point of view, who throw away repetition and throw themselves into the void.
Even the same illustrations with a precise style, must change subject or color, they must change too.
Change is the key word in the evolution of the artist.
It's not easy, but it comes at some point if you want to make art.
I used to draw to relax and think about change, with no other goal.
When privately I started getting requests for portraits for friends or family. I honestly didn't think I could do it, I hadn't practiced enough and I didn't have the goal of taking up portraiture again.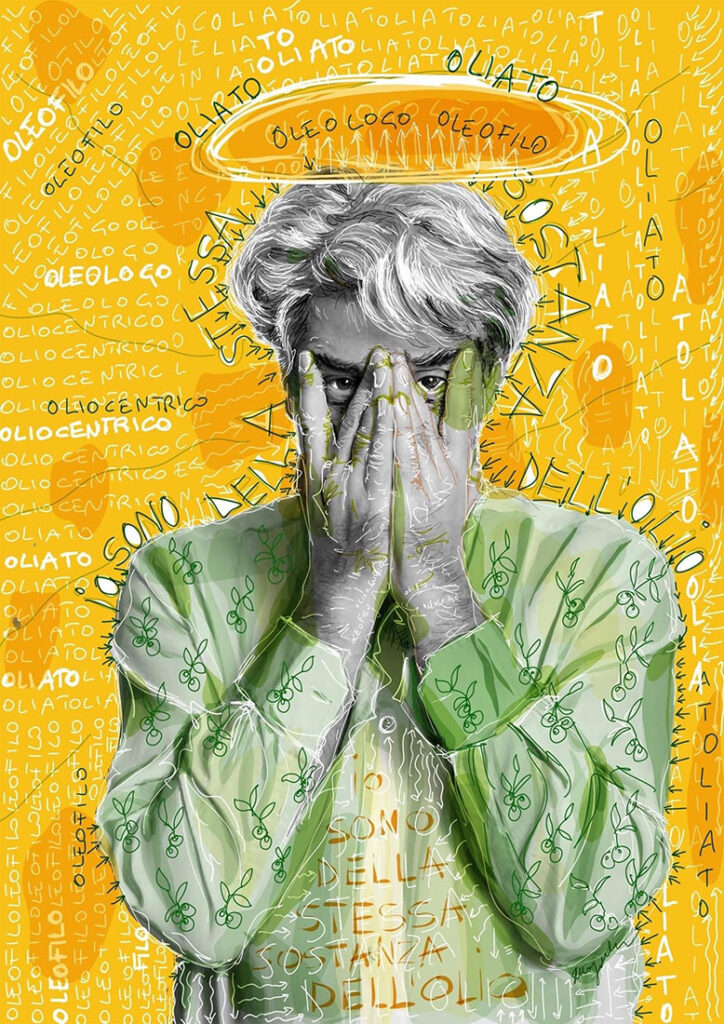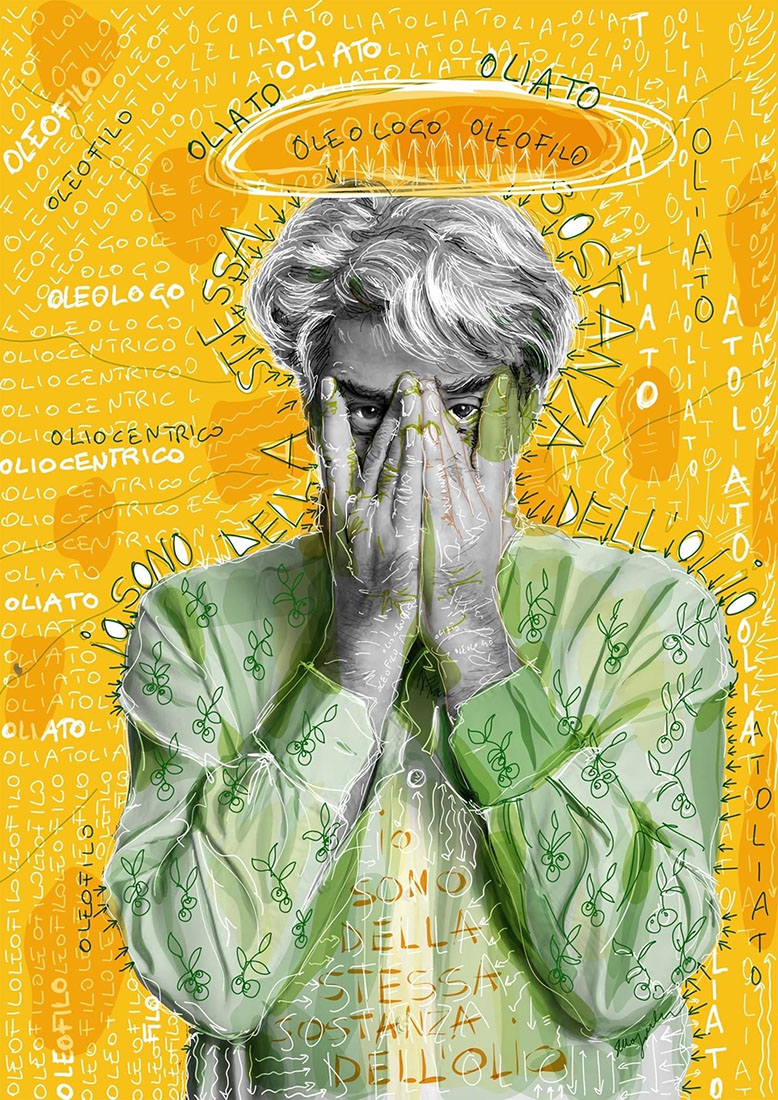 One friend asked me to do a small portrait of him to use as an avatar, then another.
Some clients have asked me to do portraits of their wives or husbands or friends.
Black and white portraits on white paper with a few ironic notes when they let me.
I've built a page for all the doubts and questions that have come my way privately over the past few months.
Doesn't immortalizing an expression, a specific character trait on a face, giving a portrait, in short, have the ancient flavor of the Renaissance workshop? And at the same time something innovative, far from the selfie.
How does it all work?
It's simple.
You send me two or three photos and together we choose the one I think is most suitable to draw.
I then begin to work on it while you deposit a very small percentage to stop my time to devote to you.
If you like the first perfect sketch, you can request up to two free sketches.
If all goes well, I finish the portrait on white paper 300 grams, size A3.
I usually work with digital pen and then print a single copy signed and stamped on the back. I work with classic pen on the single copy print and sign.
I package to free of hasty courier and ship to wherever you want.
If you need a greeting card or anything else, I'm ready to write it for you.
When to create your portrait?
Christmas, new year, birthday, wedding, graduation, first job, engagement, past exam, graduation… you name it.
Any occasion is perfect for creating something unique.
From September to early January, I created eighty portraits.
I try to practice every day with quick sketches, studies and exercises.
Some portraits are on commission, others are for my own enjoyment, perhaps capturing people on the street with my cell phone and then portraying them in my studio.
What do you get out of asking me to portray you?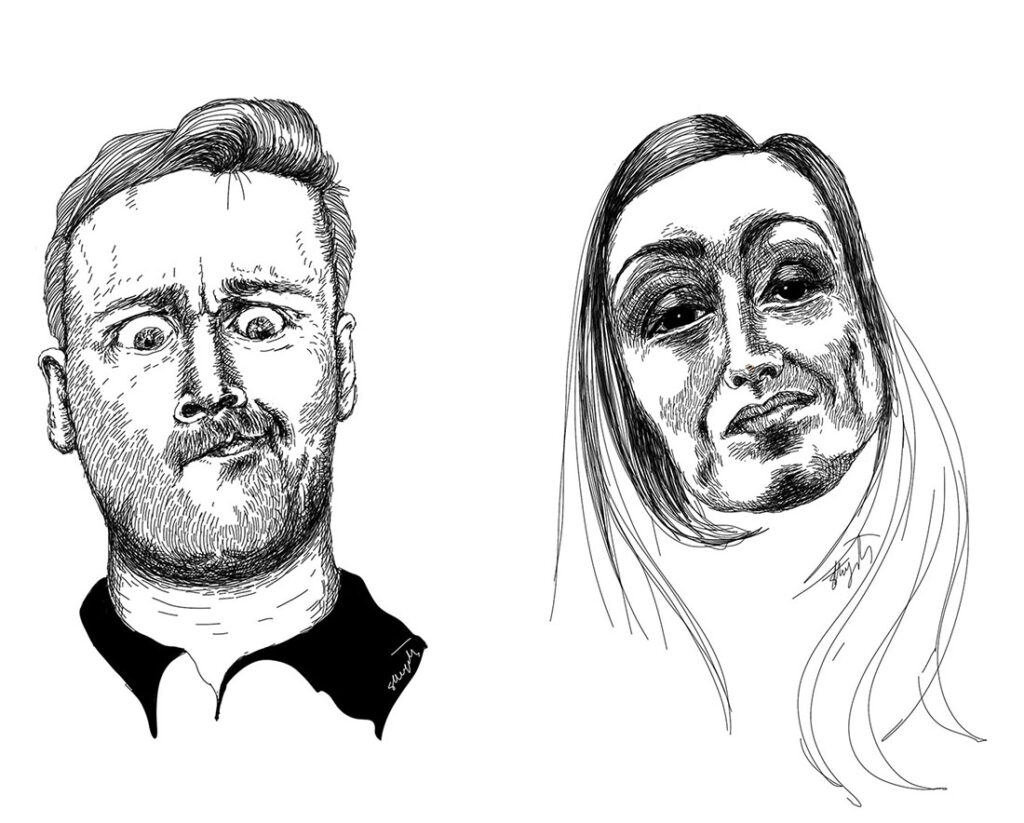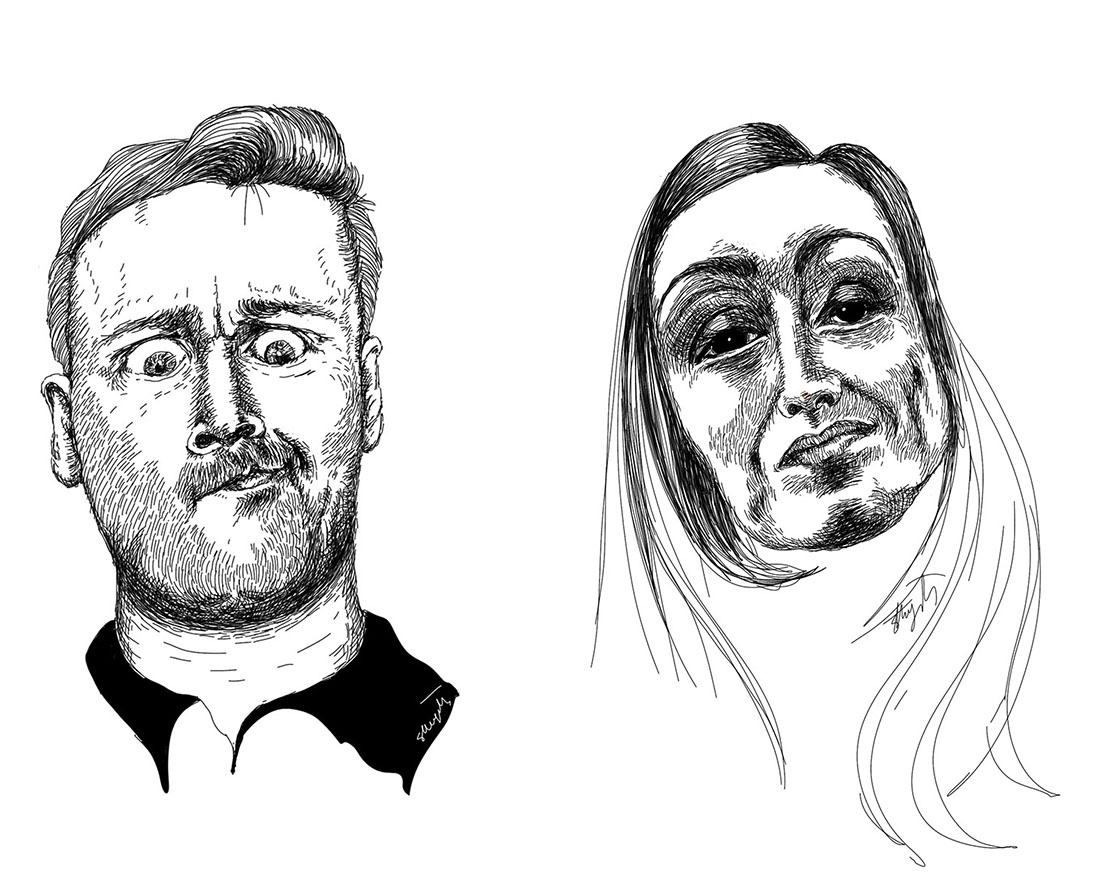 VALUE
-You can choose to have the digital file of the portrait (which you print at your leisure), or the unique print created by me with custom touches by hand, signed front and back and with stamp and certificate of authenticity.
But if you have any doubts write me.
BESPOKE
-You choose the photos and I will look for the most suitable one for the portrait.
I keep you constantly informed about the creative process.
STOP TIME
-The moment you decide you want a portrait, my time is for you. This means that the care of the entire process is dedicated to you and everything else takes a back seat.
LETS TALK
-Any doubts, requests, details are welcome. Taking a portrait means putting the subject at ease and creating a relationship between him/her and the artist.
Connecting and dialoguing is the basis of everything.
And surely a satisfactory portrait will have started from an interesting relationship between client and artist.
Want to know more?
See the video and click on the button: