"Success is not final, failure is not fatal: what matters is the courage to move forward" (Winston Churchill).
Can we redefine the perception of success and consequently failure?
I believe we need to change our perspective.
Name at least three positive things that happened to you today.
No.
Let's flip the positivist perspective and talk about failures. At least three.
Right now I feel three things burning inside of me:
I submitted my artworks for the second time to an art portal and was told no. Other different artworks and another no, still NO.
I proposed to a museum about drawing that is opening here in Italy and after the usual compliments they said no, but not for now, for at least three years.
I'm still stinging from a no last summer for a cover, not because of the cancelled work but because of how they didn't even think to warn me that it would be no.
But can you live thinking you're worthless, that you don't fit in, that you don't understand your own path?
Artistic paths are so winding, so difficult.
They add up to everyday life. You feel unfit in every environment.
Failure is a companion to everything in life, but for those who make art, it's a companion to breakfast, lunch and dinner. It accompanies you in the shower and says good night.
We live in a society where you are constantly hammered about success, money, competitiveness.
Then one day you listen to something on social media, read a couple of news stories and discover a book.
And you rethink failure with fresh eyes.
Elizabeth Day, Everything I've Ever Learned From Things Going Wrong How to Fail.
Which I recommend, because failure is not the flip side of the coin, not the opposite of success.
Elizabeth Day explains I failure in seven basic points.
Here are the bullet points.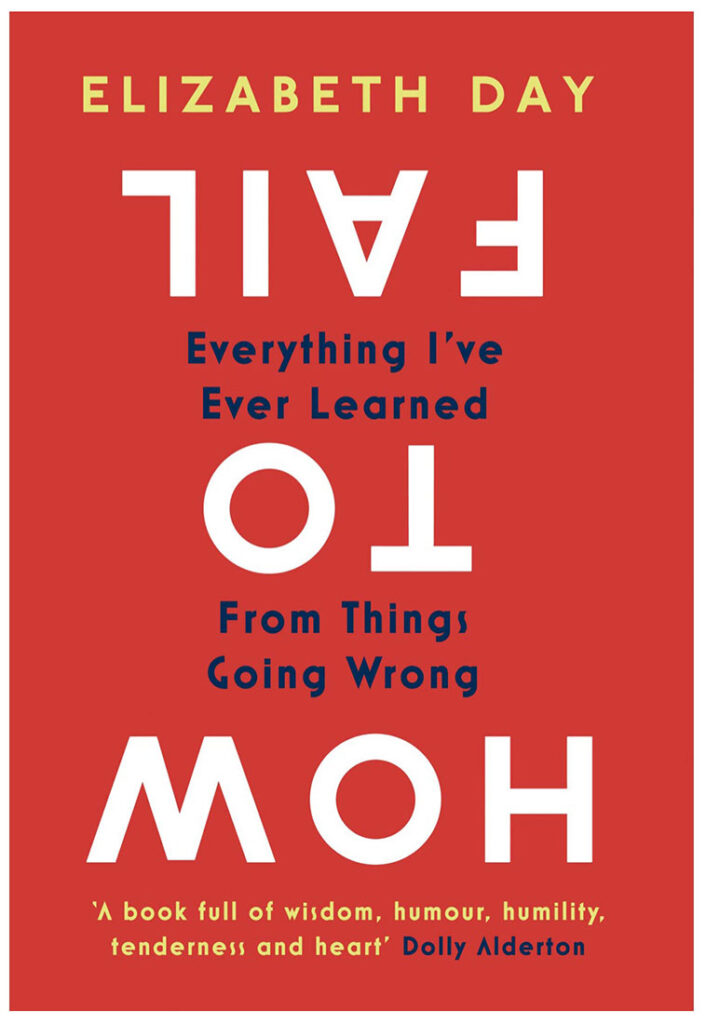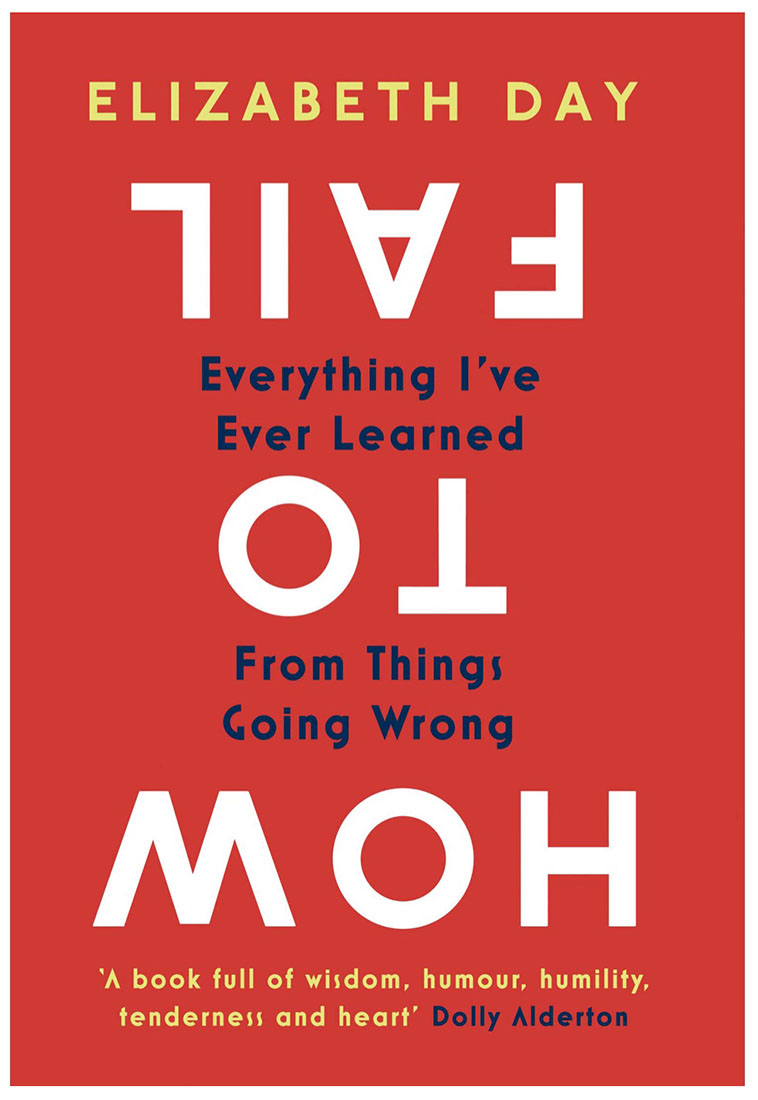 Failure exists.
It is an objective fact, we know it by looking in the mirror.
It exists just as the air, the sun and the clouds exist. The fear that assails us is natural but we can control it.
Meditating helps us to control it and to control our thoughts, simply seeing failure as seeing the thoughts that assail us without judging them, is already a good step.
You are not your worst thoughts.
We do, we move, we fret, thinking we will be successful and approved. Identifying what we do with who we are implies that if we fail, we feel like losers.
We exist with both successes and failures. We don't stop breathing.
If we expect too much, we will always be unfulfilled; if we have fewer expectations, we will be less disappointed.
This isn't about giving in, it's about giving less importance to the noise out there.
"We can fail and we can be at peace with our sadness," says Elizabeth Day.
Almost everyone feels they have failed in their twenties and thirties.
Almost everyone feels they have failed in their twenties and thirties.
When you're young, everyone expects you to have a profligate life while at the same time running for success and career.
It makes me wonder how much the bar has shifted these days. Even after thirty, society points you to certain roles and if you don't follow them you will still be a failure.
If you are an artist and you are over thirty, you are a failure.
If you don't do two exhibitions a year, you're a failure, if you don't live in the right cities, you're a failure.
Following what others expect will only bring you neurosis and satisfaction.
Whatever decision you make will be a failure.
You are not alone, in your twenties, thirties, forties and beyond.
Separations are not a tragedy.
Questioning yourself is fine, but we survive separations as well.
Every person or situation related to a person, comes for a reason and will be in our lives for as long as it needs to be there.
It is not a failure if it ends.
Sometimes it is a success precisely because it is over.
Failure is a data capture.
And I really like this point because it gives me the answers to my failures.
Women usually feel failure much more than men do.
But what if we saw failure as something that helps us rise again?
What if we eliminated everything that doesn't work in order to move closer to what works for us?
Failure as missing information that helps us complete the puzzle of who we are.
There is no such thing as a future version of yourself.
And that's a point that makes me shout for joy!
You too must have made five-year plans that ended up being the exact opposite of what you wanted.
High and improbable expectations in which we've tried to perfect ourselves to the point of exhaustion.
Then comes December 31 and the year-end balance sheet. In which we feel failed and stressed.
Mind you, always wanting something better is necessary, it's a natural inclination but how much inner criticism suffocates us? What we are today is never enough, it's never good enough.
Making plans for the future is ok, but constantly worrying about things you can't control is detrimental.
Elizabeth Day says "you will deal with the future version of you when you meet it."
Being honest about our vulnerability is the source of our strength.
Being aware of our weaknesses brings us closer to others. In failure there is solidarity.
No more simulations, no more wanting to be attractive at all costs, fashionable, successful, when success happens to us.
If we feel shame about something gone wrong, the antidote is candor.
My three failures these days confront me with these thoughts.
Often I don't win, often I'm not accepted by specialized sites, they say no to exhibitions, to competitions.
Often what I do is not convincing, they would like something else, but I don't feel it.
But I feel adherent to what I create and thanks to Elizabeth Day I am aware of some things:
I can't create what others like, that would be false in the beginning. If anything, I will find those who will love what I do.
I don't know the times and ways, I don't want to worry about that every day.
I can't feel comfortable with people I don't value, even though I could theoretically make (good) money. Finished with the money, I wouldn't have esteem anyway.
What have I learned?
I know I'm worth it, even when I don't believe it.
I offer myself to the world with more disillusionment and less stress.
All the NOs have YESes in store. Where I don't know, I don't want to worry. I know, I feel it, it's okay.
Now it's your turn, after you read all of this, do you remember at least three failures that still sting? What did you take from them?
How did you experience them?
How can you use them to be born again?
Read the Elizabeth Day book, I think you'll see your failures from a different perspective.
Do you like my articles?
Want to learn more about art, painting and drawing techniques, and more?
Sign up for my newsletter.
Lots of ideas and gifts every week.