Does the work or the artist matter?
Paris, January 18, 2022.
Swiss photographer Renè Robert, 85, falls ill in the street late in the evening and keels over near Place de la Republique.
He remains on the sidewalk slumped all night, probably mistaken for a bum.
He is found dead of hypothermia the next day.
The alarm is raised by a tramp, the last of the last who has pity for this person lying on the ground.
Dead in the general indifference.
I already know what you're thinking… eh these French!
And instead I remind you that it is not only France, we are all indifferent in every country.
Indifferent and distrustful.
Yet something like this could happen to anyone.
A brief mention in the newspapers maybe for one or a great personality that we love.
An artist dying like that, how sad.
Actually we will know later that he was a great photographer.
But how many artists of the past could we tell the same thing about?
Idolized after death, outcasts in life.
New York, January 27, 2022.
After only seven minutes, Sandro Botticelli's "The man of Sorrows" is sold at Sotheby's for $45.4 million.
What links these two events?
On the surface, nothing.
Distant in history, two different situations, one intimate and painful, the other under the clamor of the spotlight.
But think about it for a moment and ask yourself: in such different contexts, where is the artist?
What ultimately counts today, if not the cost of a work, the work itself and nothing else?
Where has the human part of the artistic act gone?
Where has the body gone, the one that creates and not the one that exposes itself?
How many times has everyone, even the media, been completely uninterested in giving news about dead artists, about their work, incentivizing instead how much their works sold for when they were alive?
It's a world gone mad in its relationship with the arts, all the arts.
You're a valuable singer if you have millions of views on social media, you're a famous painter if you have a pile of money, you're worth nothing if you can't sell a painting.
Paleontologists who talk about art, television entertainers who write art books, actors who describe architecture on television.
And then literary contests where among the jurors there are TV stars, painting contests organized by art critics who will then choose the winners and write about them.
This amalgam of skills unrelated to the role required, distort the true value of those who create art, the hobbyist is on the same level as the professional and money and notoriety on social and media are the yardstick from which to start.
Relationships, clicks, work connections count.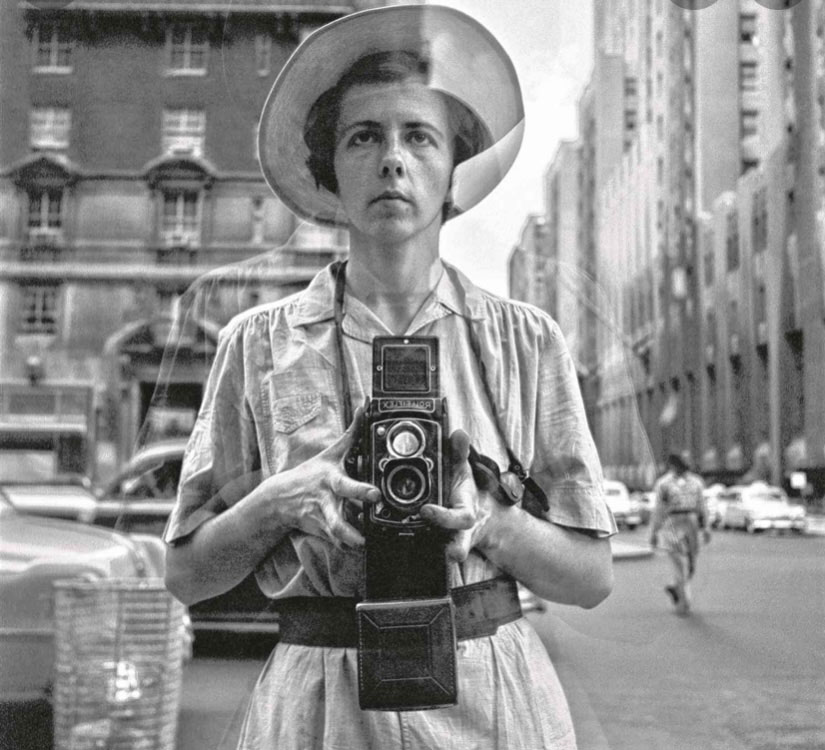 On the other hand, there are artists who have deliberately preserved their freedom by remaining anonymous.
Think of Vivian Maier, who died on a bench in Chicago in 2009 and is now internationally celebrated as one of the greatest photographers.
Think of the mysterious Banksy, who is all too well known in the world yet we do not know if he is a single artist or a group of artists.
You can choose to remain obscure to the world, but there is no guarantee that anyone will one day appreciate what you have left behind.
The current parameters of recognizing an artist and their art, are flawed by too many extraneous elements: how much you appear, how much you sell, how much you make.
Society is often deaf and blind, and we are all like the indifferent crowd that walks by and doesn't see a man's body on the ground.
And yet one of the purposes of art is to open our eyes, to identify new social paths, to suggest different scenarios, to denounce what is wrong, to exalt beauty, to change for the better what appears indecent, to make our eyes and conscience better.
Is art no longer capable of doing this?
What to do then?
For example, start to choose, turn off the media when they transmit superficial things, choose exhibitions not according to advertising but to what they offer, see who organizes them, dismantle the castes of those who always choose the same names at the expense of others, buy because you like it and not because someone told you to, lower your gaze and ask yourself if the person on the floor needs something.
And don't think that an artist exists for his/her money or fame, look for the right heroes those who have real talent and not induced and be wary of newspaper articles and broadcasts that always invite the same people.
Often you are successful because you know the right people who introduce you, talent and something to say are another thing.
And Sandro Botticelli becomes once again an artist to be studied and not the record of Sotheby's and all the Renè Robert or Vivian Maier shine for what they have created and are no longer alone in their tragic death and celebrated after being marginalized.
As for me, in my own small way, I don't like to appear.
I prefer that what I create speaks for me, on the understanding that when you give a work to the public, it is no longer yours alone.
And the most frequent question I get asked is, "but why don't you ever appear, you know it's hard to make yourself known that way?"
I know, it's harder.
But why is Banksy more fascinating? If he were a woman would they ask him the same question?
I don't know. All I know is that if on the one hand there is the great celebration of the glamorous artist (see the usual Jeff Koons, Maurizio Cattelan, Damien Hirst, etc.) all parties, great museums, huge prices, on the other hand there is an international system that blocks those who do not have the right friends, who do not fit into the taste of the moment, who are not sellable in the media and on social networks.
Perhaps it would be enough to rebalance this dichotomy and make communicating vessels.
Less indifference for the person lying on the ground and more criticality for those who offer us improbable glitter.
Do you want to exercise your creativity more?
Download the free art ebook click on the image below.