When a material is universal for expression.
If you've been reading me for a while, you know how much I love paper and the art that is created with it.
I love cutting, assembling, sewing paper.
But for me it's only part of what I create.
I am very inspired by artists who use paper in excellent ways and I won't hide from you that I am always amazed by this material.
Paper is a poor, perishable, democratic material.
But it is also an ancient material, universal and its use is incredible.
With paper you can wrap a gift, you can send a letter, you can wrap fish or a bouquet of flowers, you can write a shopping list or sublime poems on it, you can light a fire, you can clean your hands.
Paper is a material with infinite uses: how can you not love such a material?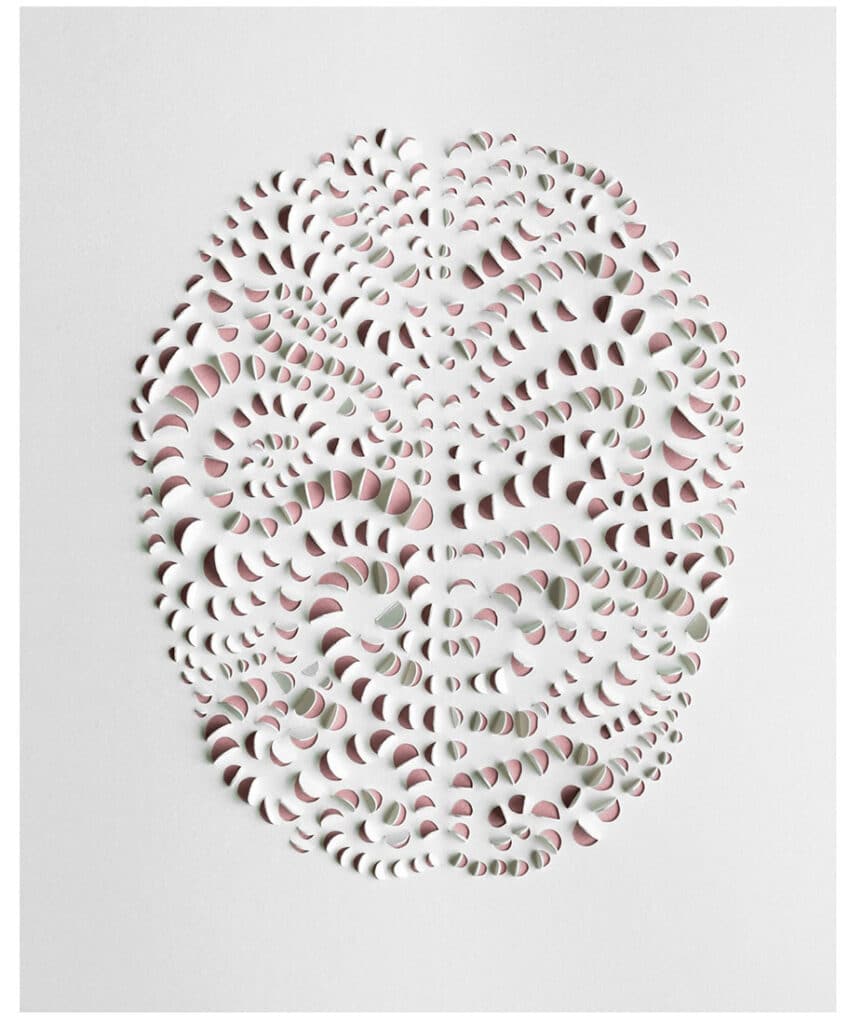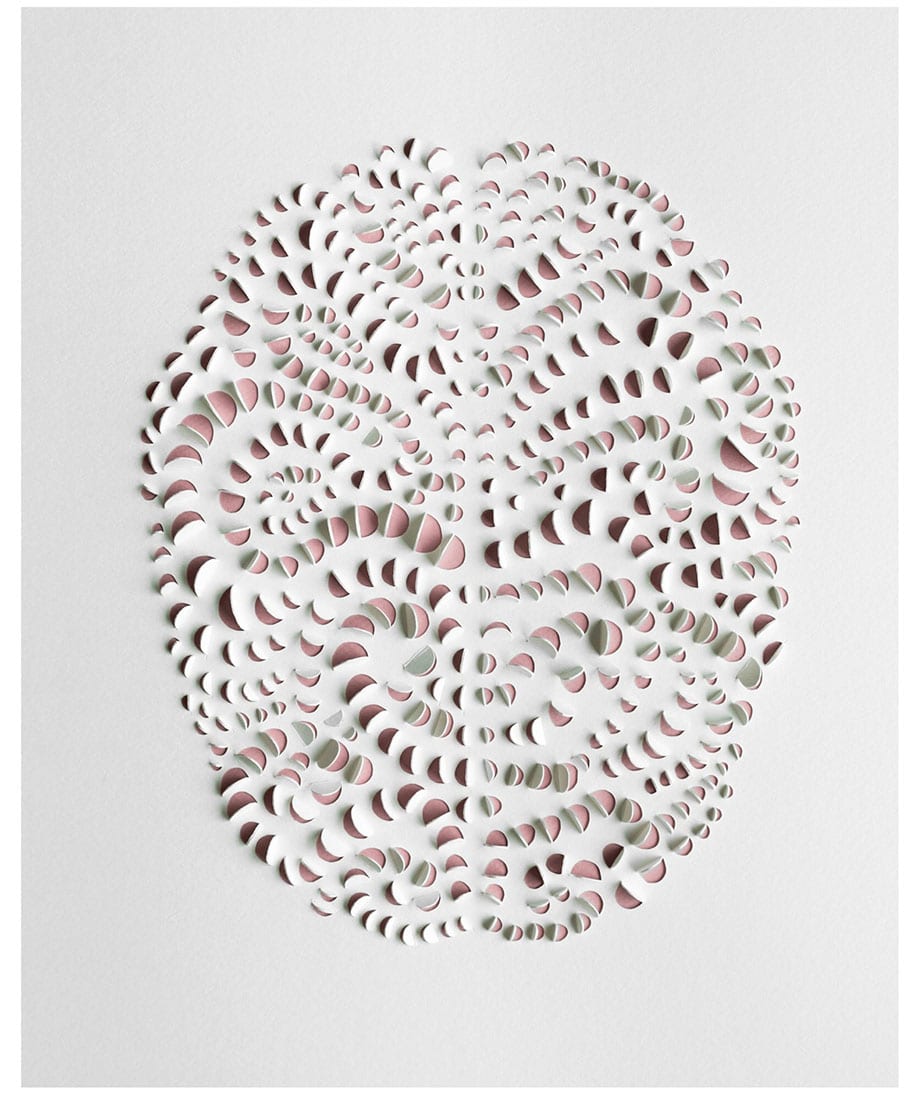 Elsa Mora's paper art.
I have been following this artist for years.
She is a decidedly unique artist.
A great observer of nature, but also a careful studier of science.
She not only uses paper, but for her paper also becomes sculpture, fabric, symbol.
Elsa Mora uses glass, metal, porcelain, but in this context I prefer to talk about paper, her first love when I discovered her on the web.
Let's get to know her a bit and I tell you to follow her because she is truly a great artist.
"Elsa's art has been exhibited worldwide in art galleries and museums. She taught at the Vocational School of Arts in Camagüey, Cuba, and has been a visiting artist at the Art Institute of Chicago, San Francisco State University, the Art Institute of Boston, the MoMA Design Store, and the National Gallery of Art, among others.
Her work is in the permanent collection of the National Museum of Women in the Arts in Washington, D.C.; the Long Beach Museum of Art, California; and the Jordan Schnitzer Museum of Art at the University of Oregon. Mora has collaborated as an illustrator with such organizations as the Museum of Modern Art, Chronicle Books, The New York Review of Books, Penguin Random House, The Oprah Magazine, Cosmopolitan, and teNeues, among others.
Mora is one of the founding members of ArtYard, a contemporary art center based in Frenchtown, New Jersey, where she is artistic director and curator."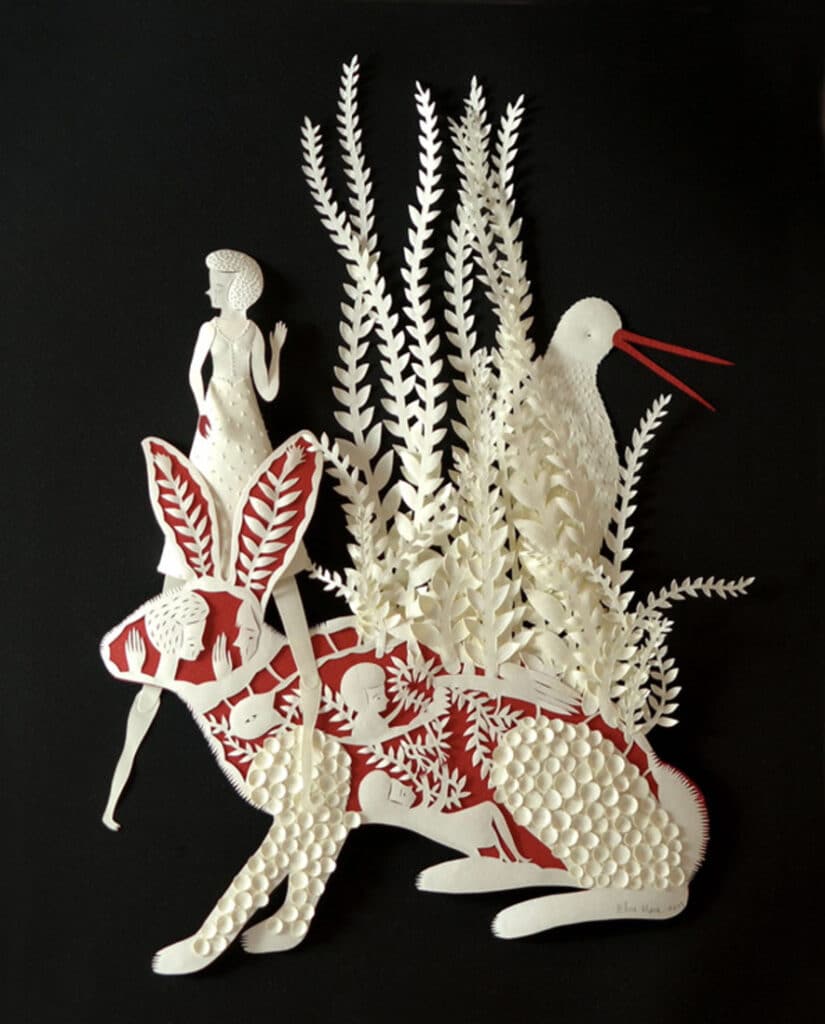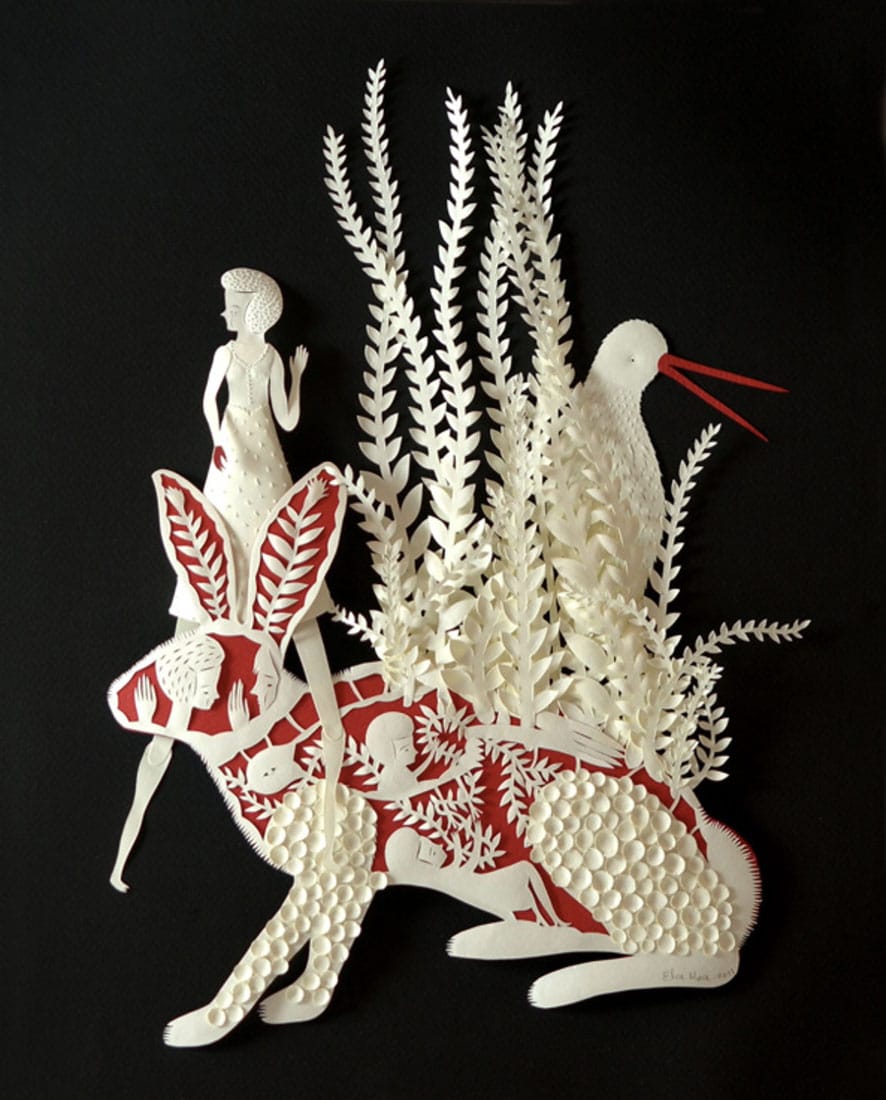 Paper in the hands of Elsa Mora becomes a true instrument of investigation.
The series dedicated to the brain, through the carving of paper, seems to suggest the fascination and mystery of the brain.
The techniques of cutting and layering, the suggestion of flowers, nature, color, seem to tell us that thought is as much a mystery as it is wonderful.
I also refer to animal figures in whose bodies stories are told, as in the most fascinating tales of ancient and culturally rich peoples such as the Cubans.
Paper is no longer the support on which to write stories, but becomes history itself, in the figures cut out by the artist.
Paper is itself history, not a support for history.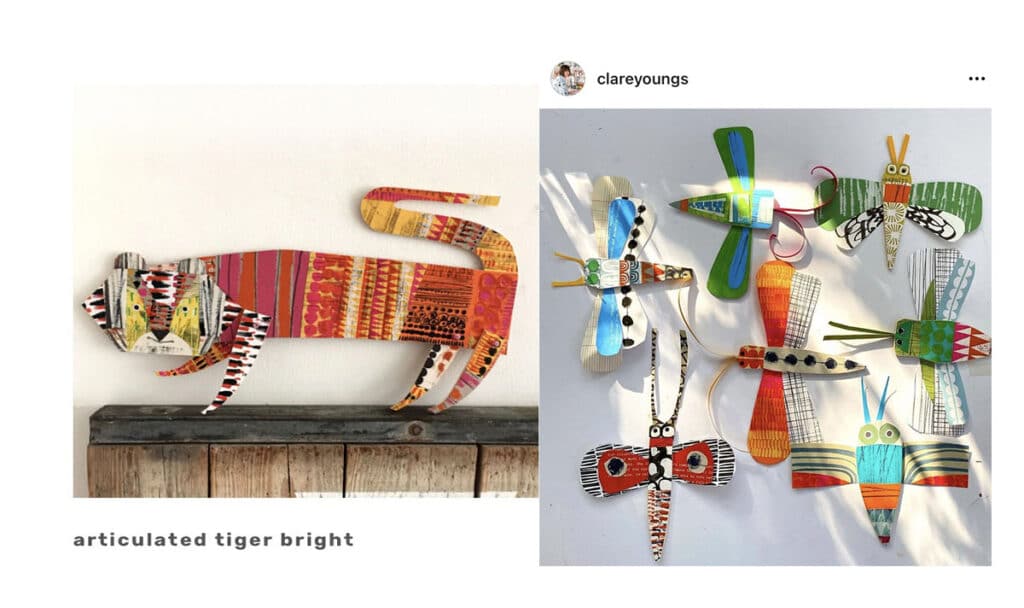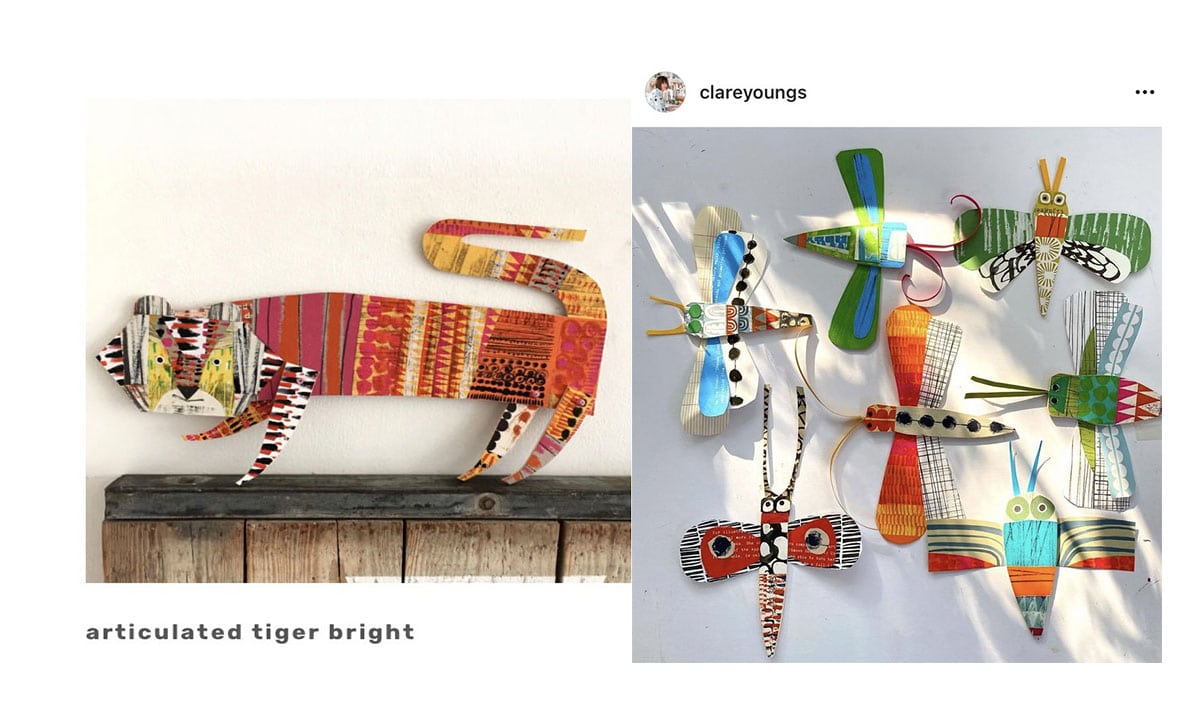 When paper is first an idea and then an art project.
Instagram is an immense treasure full of artists and for some time now I've been following an artist who makes me dream.
She has something that brings me back to childhood, to my games in the garden with leaves and berries, to the books I used to get at Christmas.
She recreates so many memories with paper that I hold close in my mind and I never tire of following her.
You know when you are moved to look at a shop window because it reminds you of you as a child?
Well, that's exactly what happens to me with Clare Youngs.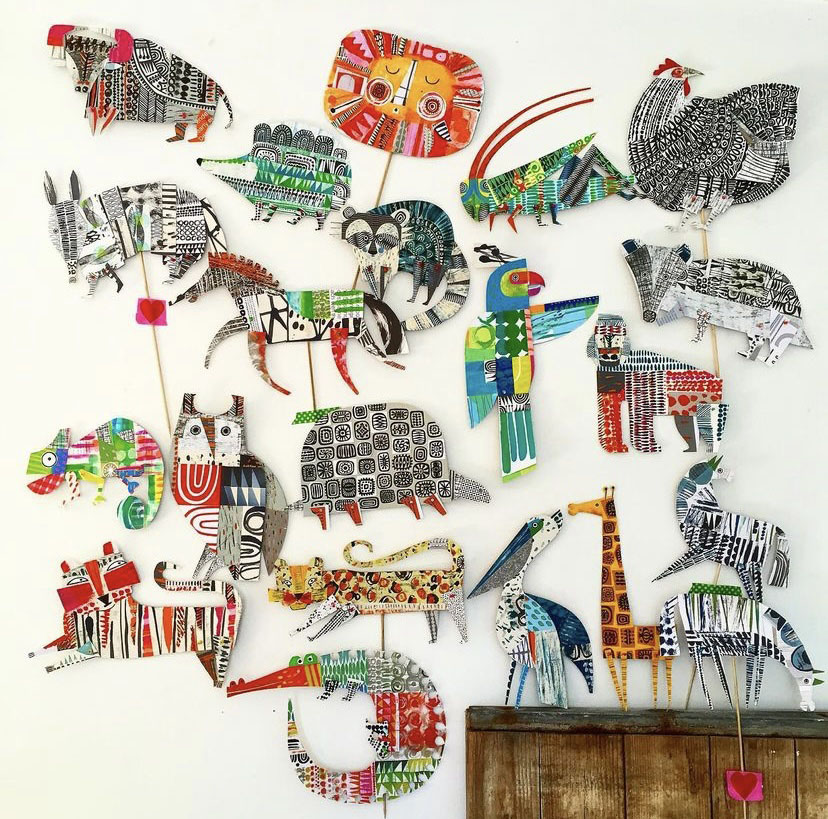 Clare Youngs' use of paper has something magical and childlike about it.
There is collage, there is storytelling, there is "patchwork of paper", there is the intimate and convivial moment between adults and children in building, in the birth of a lion, a child, a fish.
The bright colors, the ingenious simplicity of the shapes, invite you to recreate her ideas, in a joyful, colorful, simple and imaginative world.
I never tire of her shapes, her colors, her ideas.
When art becomes wonder, joy, I return to childhood.
When I think of Clare Youngs, I smile and feel good.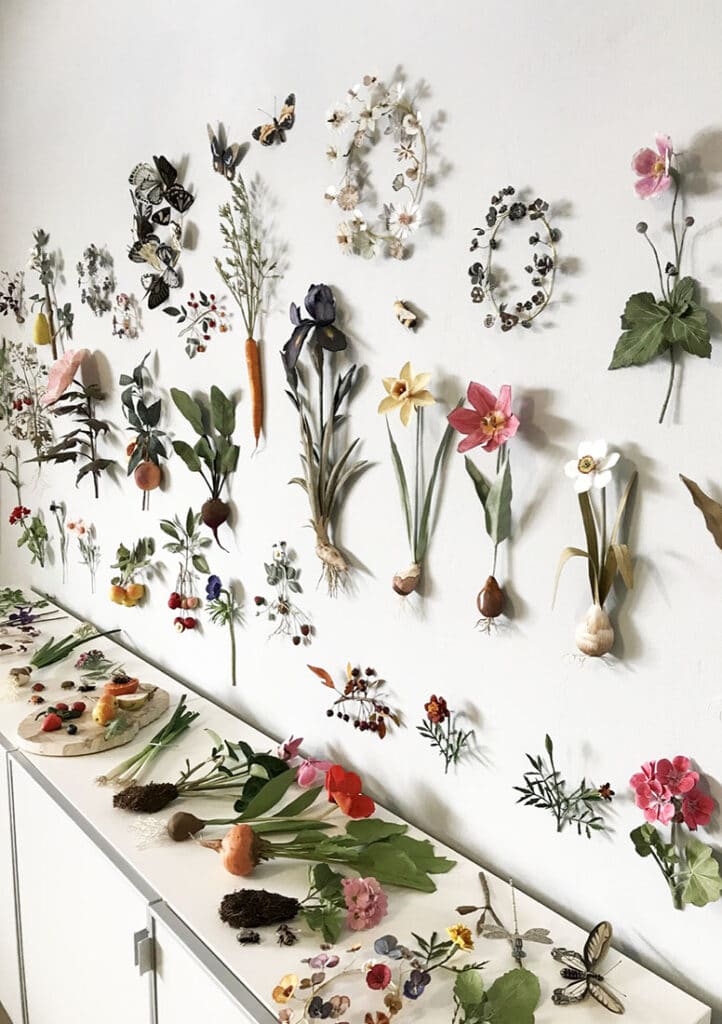 Sublime nature in the colorful play of paper.
There is an immense world, that of plants and flowers.
And for those who, like me, love gardening, it is a world in which I become rooted to life and experience incredible feelings of omnipotence.
Imagine walking through a forest filled with fantastic birds, fragrant plants, and the crystal clear sounds of rushing waters.
You are in a paradise and for a few moments, you know the beauty of life.
This happens to me when I look at the nature recreated by Ann Wood (her name has destiny engraved in it!).
Years ago I asked her if she shipped to Italy and unfortunately she didn't.
So I just dream with her wonderful art.
Look at her flowers, her tubers, her plants and tell me if they don't breathe, if they don't look fragrant and alive.
Is it paper? It's art!
If I were to marry, I would want a bouquet of her flowers, on my tomb I would want her flowers, in my studio as I create, I would want to be inundated with her flowers.
I find her unique, wonderful, incredible for the accuracy, the care she puts into her creations.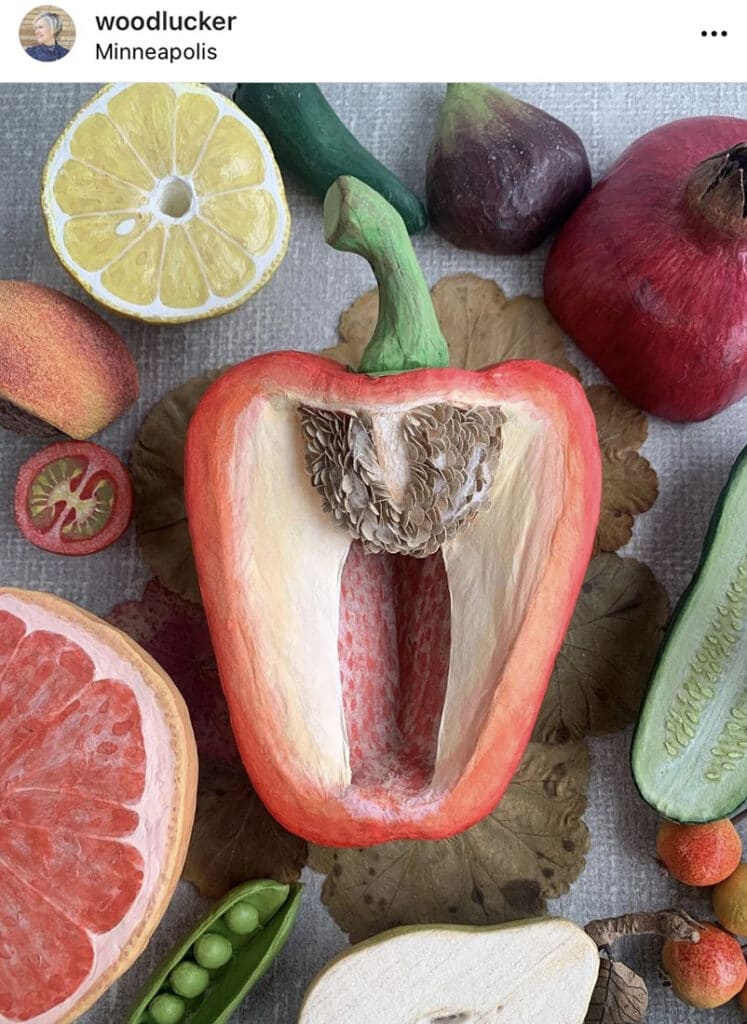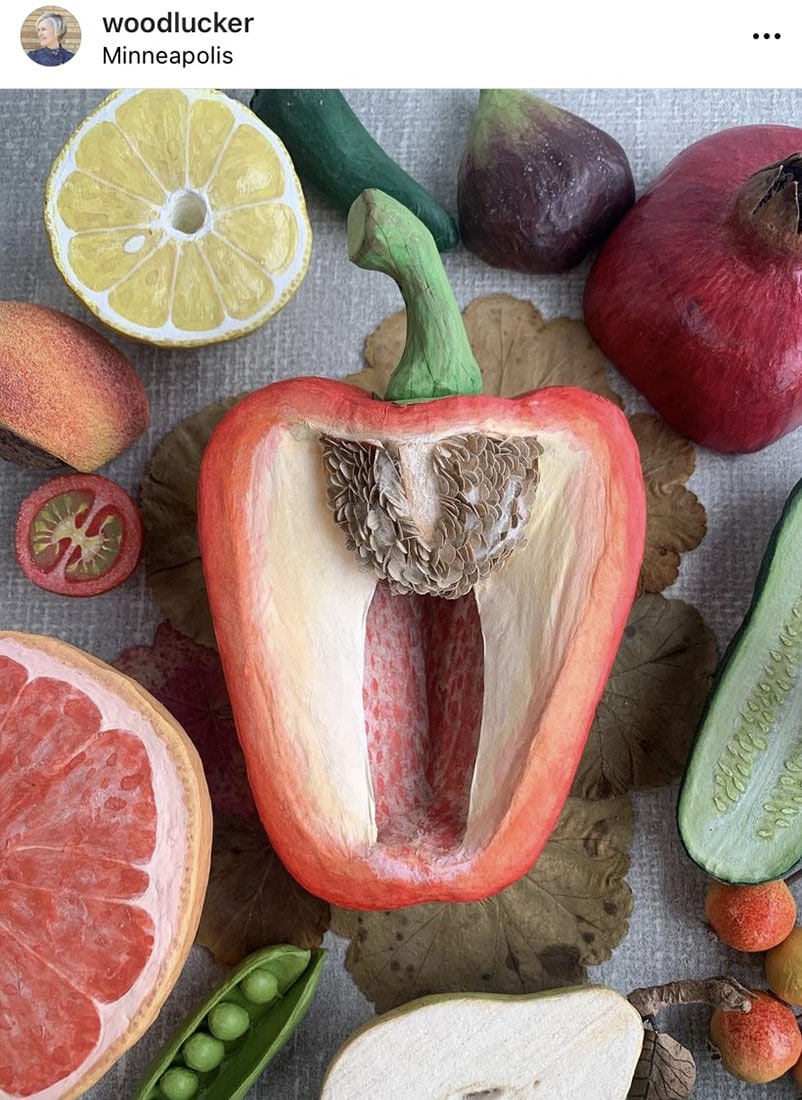 Ann not only works on flowers, but manages to recreate fruits and vegetables that we can eat with our eyes.
What poetry in her works, what a wonderful reality she manages to create.
What is reality what is fantasy: we do not care to know, what Ann creates, reconnects us with nature, makes us better, makes us understand how precious the world is.
Every time I see her work, I smell it, I taste it.
When art is this powerful, there aren't many more words left to say.
I am happy to follow such accomplished and talented female artists.
The history of art is still lacking in women and I feel the need to investigate and discover.
And I have no doubt: my art improves because of all these women artists.
Follow them and love them, as I do.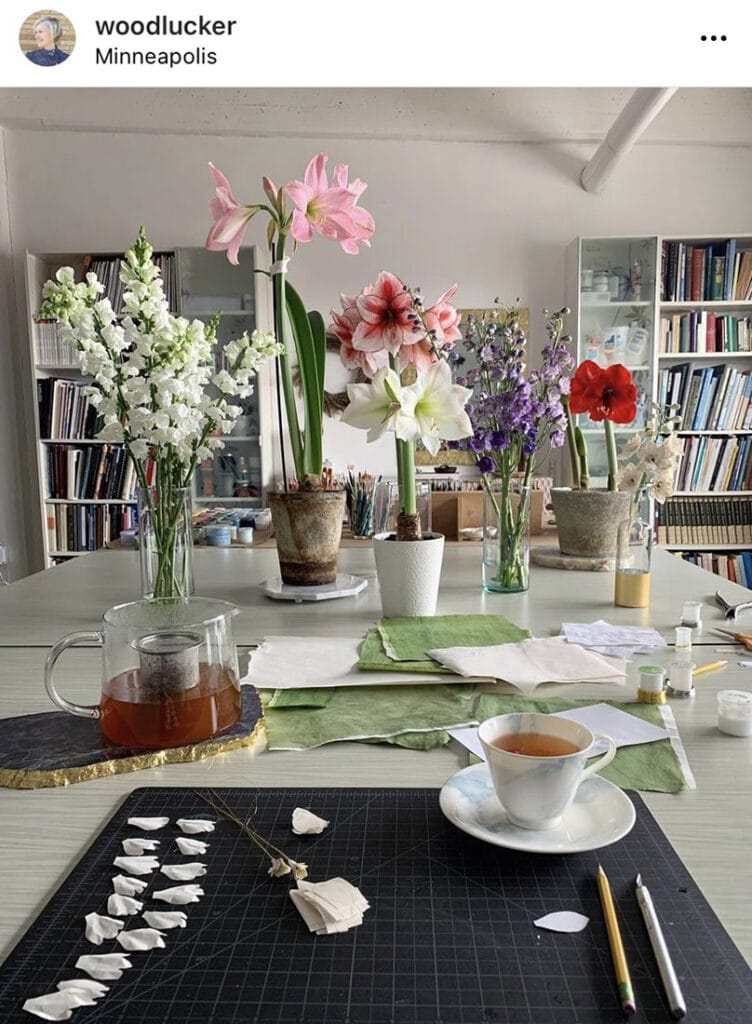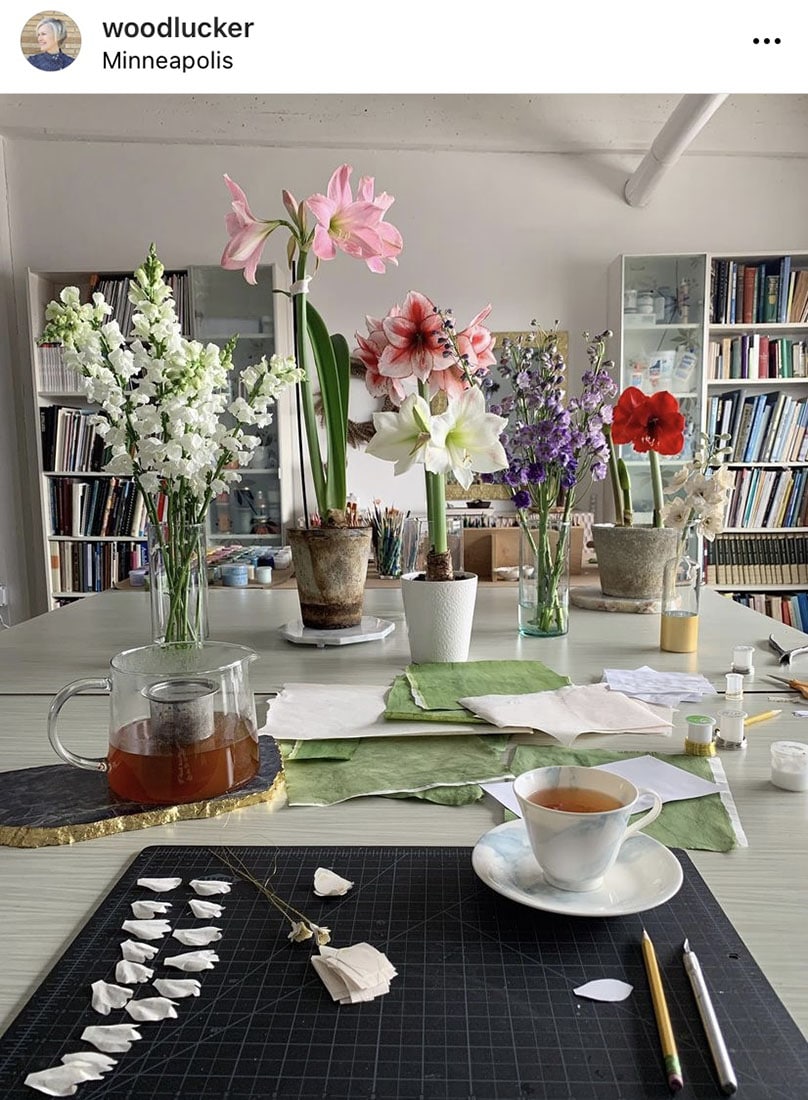 PS: Every week I investigate art topics, art history, suggest tutorials, exercises to increase creativity and a thousand other things that intrigue me and I think you might like.
If you subscribe to the newsletter (in English for all my friends around the world, in Italian for Italians like me), not only can you download a free ebook on creativity, but you'll have fun discovering with me what's going on in the world, and a special space is always for women artists like me.

Click on the button and follow the link, I'm waiting for you!