Why We Need Arts in Times of Crisis.
After 2019, the world went into crisis thanks to covid-19.
Art like all things in life, has undergone major changes.
Skipped exhibitions, closed museums, artists in crisis.
We entered a new era that brought change to everyone.
Crisis has meant totally changing our habits and our lifestyle.
And before we can say that we benefit from the changes, we are in a very long moment in which the word crisis is associated with fears, sadness, problems of all kinds.
How can art, despite closures of exhibitions, museums and galleries, help us change our lives for the better?
And above all, how can art improve our lives from now on?
How does the brain work when we create?
When we move our hands and create something, our brain releases chemicals that give us well-being.
When we generate an idea there is a "stimulus" (a shape, a color, a taste, etc.) that activates neurons in different areas of the brain, which, thanks to an associative process, activate further "networks of neurons", to give a meaning to the "thing" we are trying to conceive.
Neuronal connections are extremely important.
New networks are created, new associations are made and old networks are strengthened.
Moreover, the creative activity increases and is enriched, when two determining substances, serotonin and dopamine, also increase.
The more we create and the more these substances increase, the more we abandon stress and the greater will be our creativity.
It is clear that in times of great crisis such as the pandemic still underway, stress is persistent and involves us daily.
So creating is necessary to lower stress levels and thus increase the beneficial substances.
There are many studies on the benefits of art on the physical and mental.
But it's not just making art, it's also looking at artwork.
It even strengthens our immune system, as well as helping to boost brain function and contributing positively to our mental and emotional health.
Art also helps us process trauma and make us more sociable.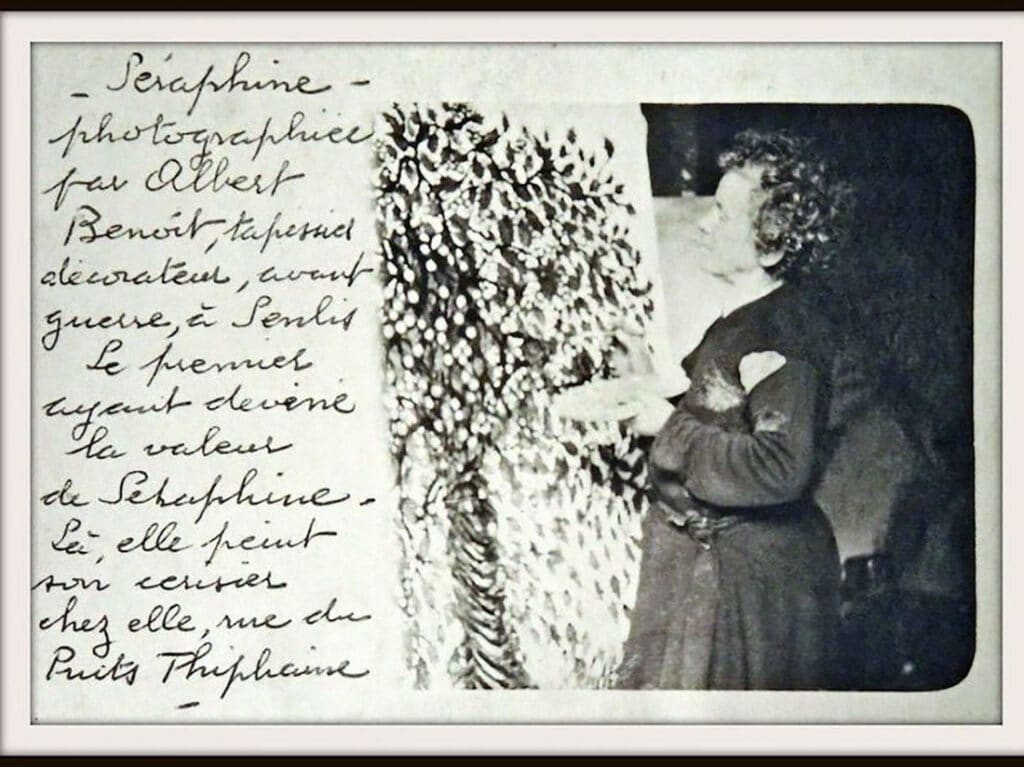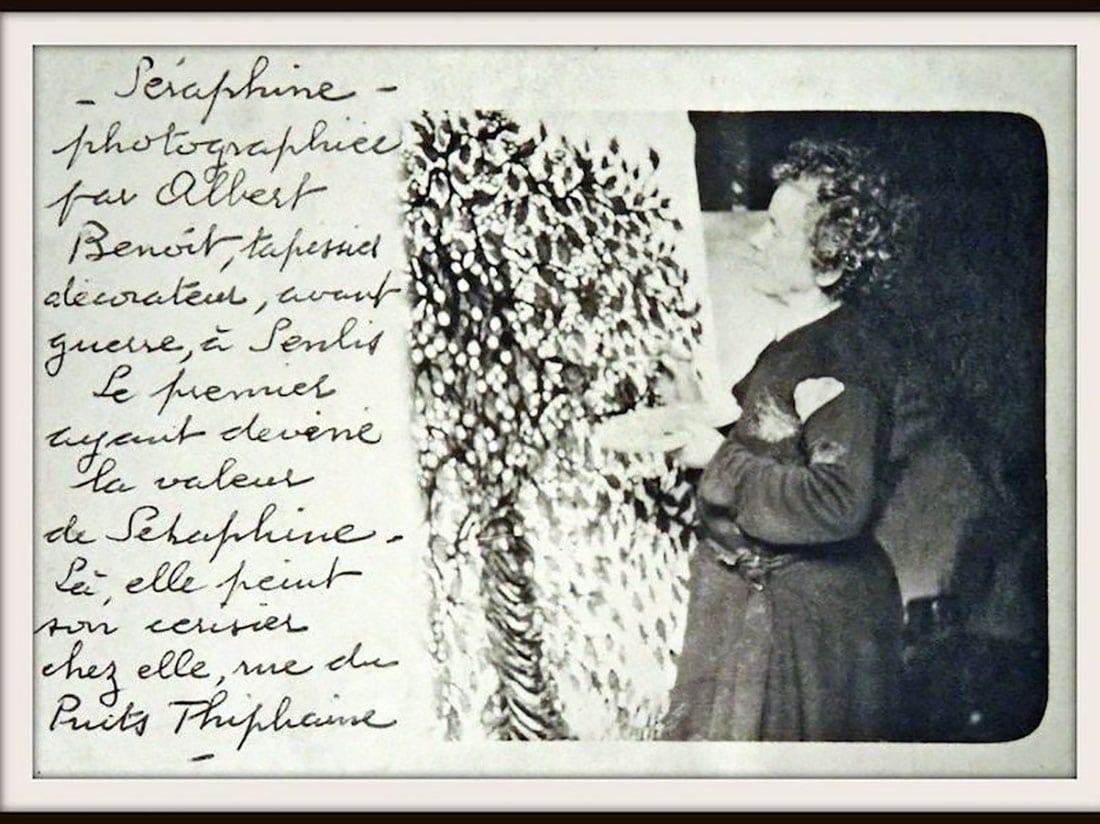 How much does age matter in art?
One of the last taboos in art is related to age.
We all think there is an age when we are allowed to dream of a career in art. Or to make art. Being young is a selling point.
But who said that?
Right in the pandemic time, where we are rewriting our entire life system, age no longer matters for starting any work or creative act.
Starting anything today, now, gives a sense of the momentous change we are witnessing.
We don't really know how or when the pandemic will end and at the same time there is a very pressing ecological urgency. The world is different and running fast.
So even creating a new personal life has a new timeline.
And if art helps us feel better, it's itself one more reason to change lives.
If you're an artist and you think it's too late, read the two biographies in the next few paragraphs.
And you'll realize that when you have a dream, nothing and no one can say no to you.
Not even a pandemic.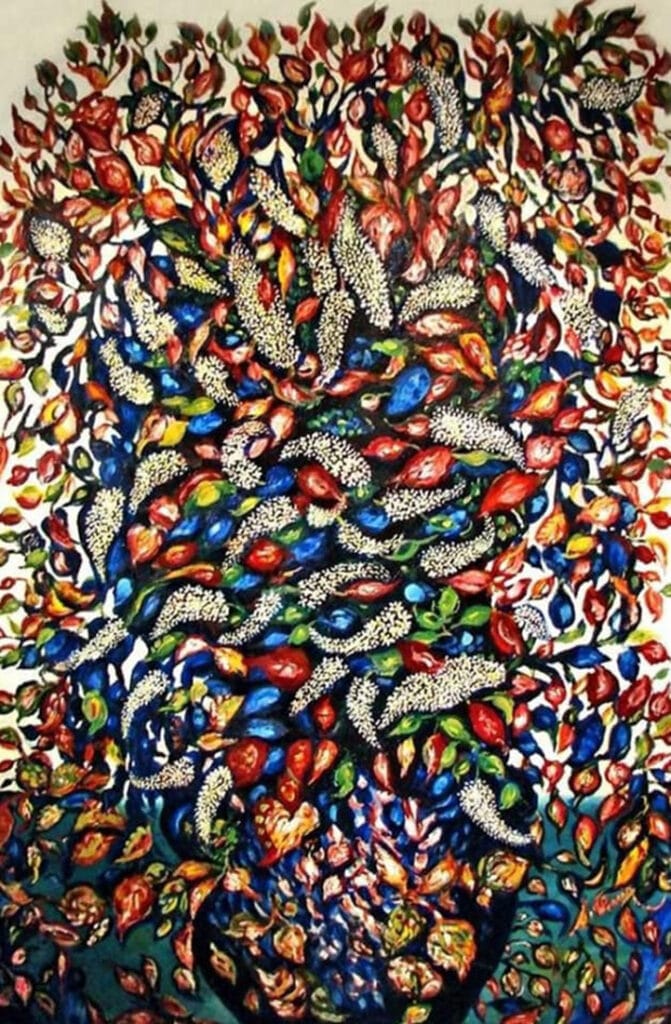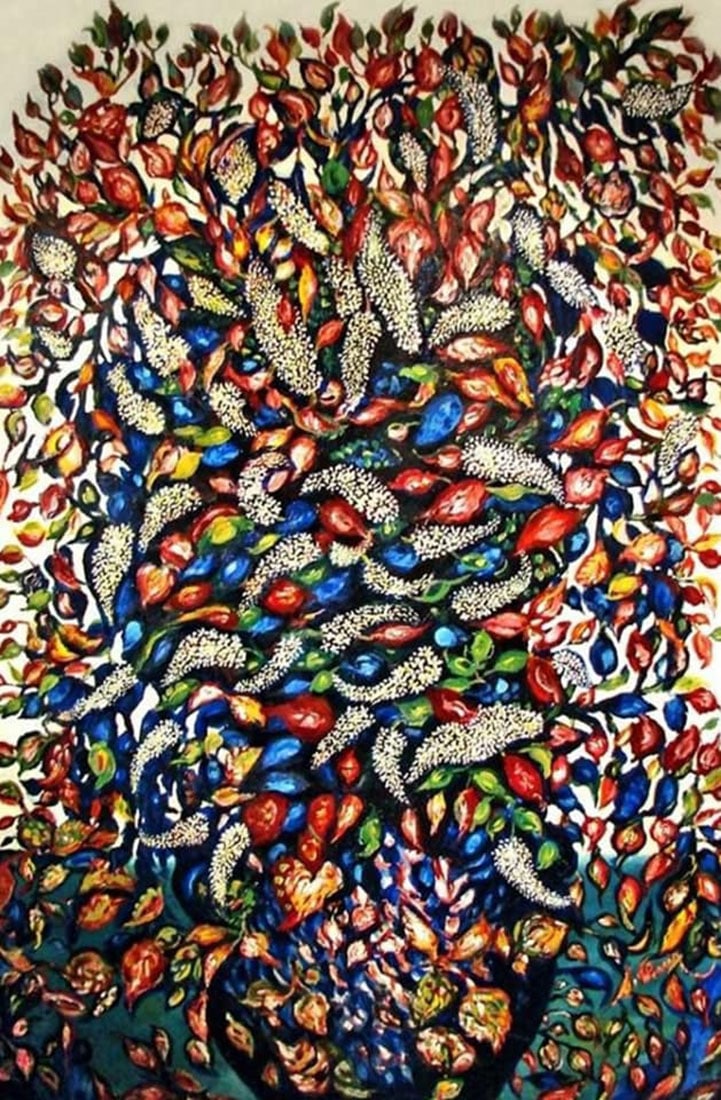 Stories of women artists and times of crisis.
Sèraphine de Senlis. 
Actually Sèraphine Louis, but lived in Senlis from which the name.
A brilliant and lost woman, perhaps like Van Gogh and for this reason out of the canons of normalcy, locked up in a psychiatric hospital during the period in which the Nazis occupied France.
An artist who dies alone and then buried in a mass grave.
An impossible premise, yet today her paintings are in several French museums.
Born poor in 1864 in Arsy, France. A housekeeper with little hope of changing her life, she nevertheless gave herself to painting. Working by day, she painted by night.
In the morning maid with heavy, heavy and very little paid work. At night with oil lamp painting flowers, fruits, feathers of her childhood.
She has such an urge to create that she is willing to give up eating to buy colors.
She invents mysterious and personal mixtures: vegetable juices and clays. She mixes butcher's blood with the oil from the candles she takes from church and floor wax: the result is strong, shiny colors. She is a primitive artist who paints in a frenzied way, makes the brush run fast, while singing praises to the Madonna and drinking plenty of wine.
She was discovered by William Uhde who became a collector and patron.
As long as Uhde had the opportunity, he supported Sèraphine's painting. But when Uhde fell victim to the Great Depression, Sèraphine suffered a mental breakdown and was hospitalized for chronic psychosis at Viller-sous-Erquery where she died a few years later.
Apparently, her last sentence was, "I'm hungry."
Hunger for life?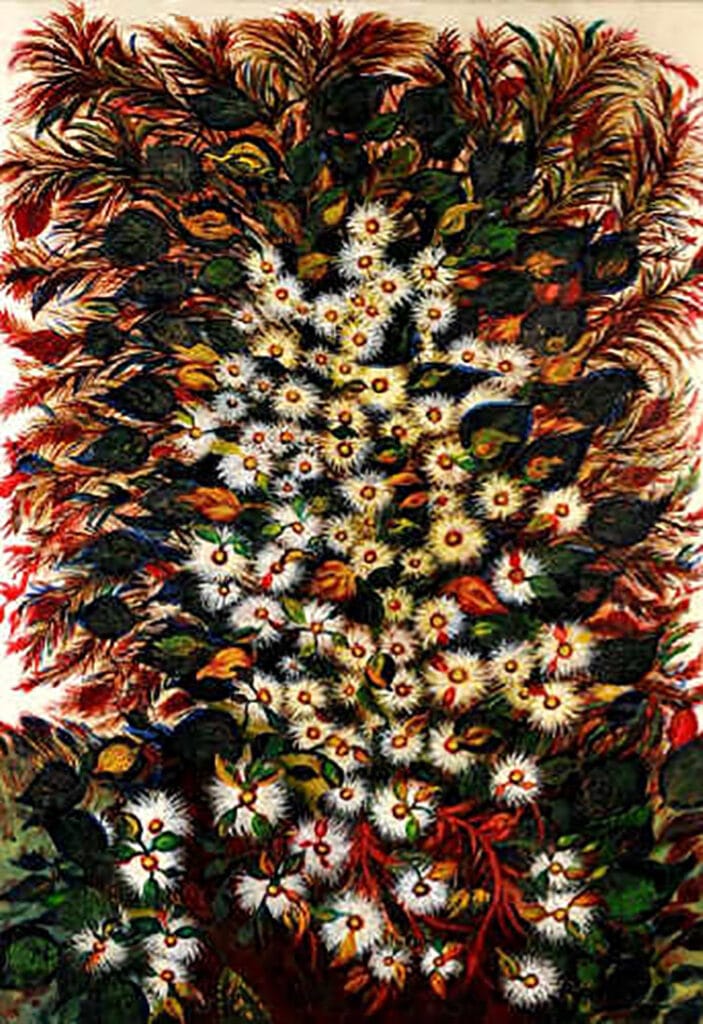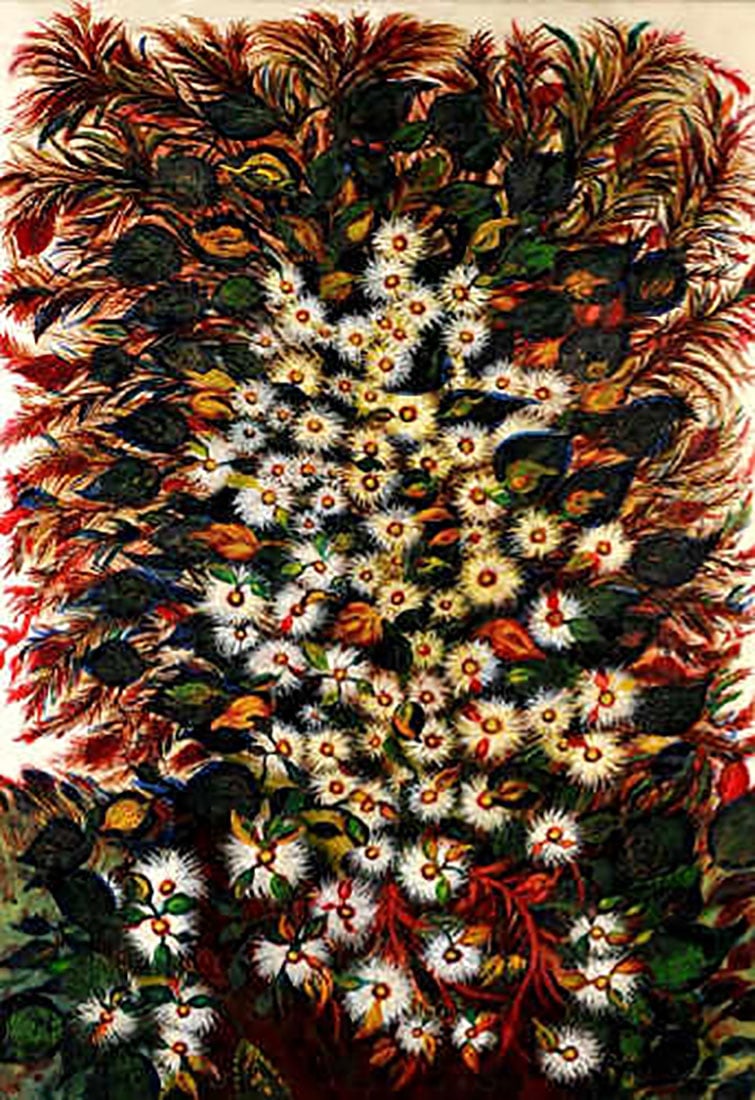 Hunger related to her passions?
Or simply hunger due to malnutrition? who knows.
What is certain is that Sèraphine, despite her often disastrous condition, pursued her passion to the end.
Even when she could no longer paint and tried to write on pieces of paper found in the asylum. Until that last sentence.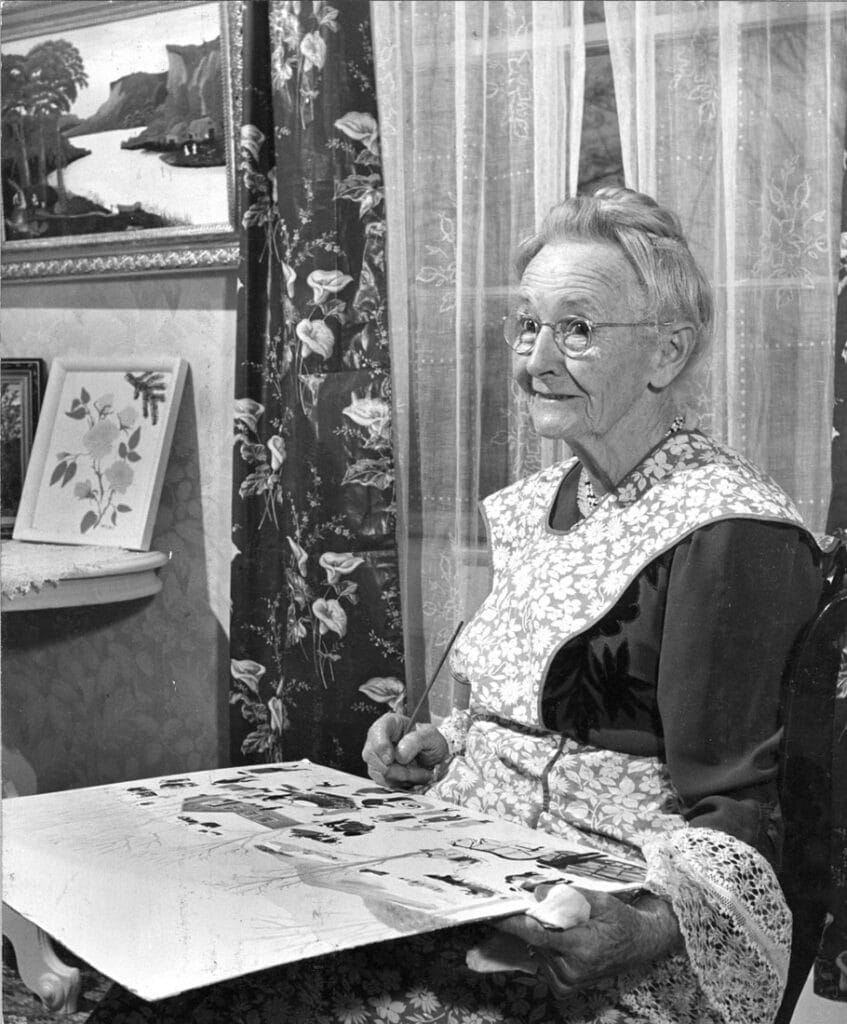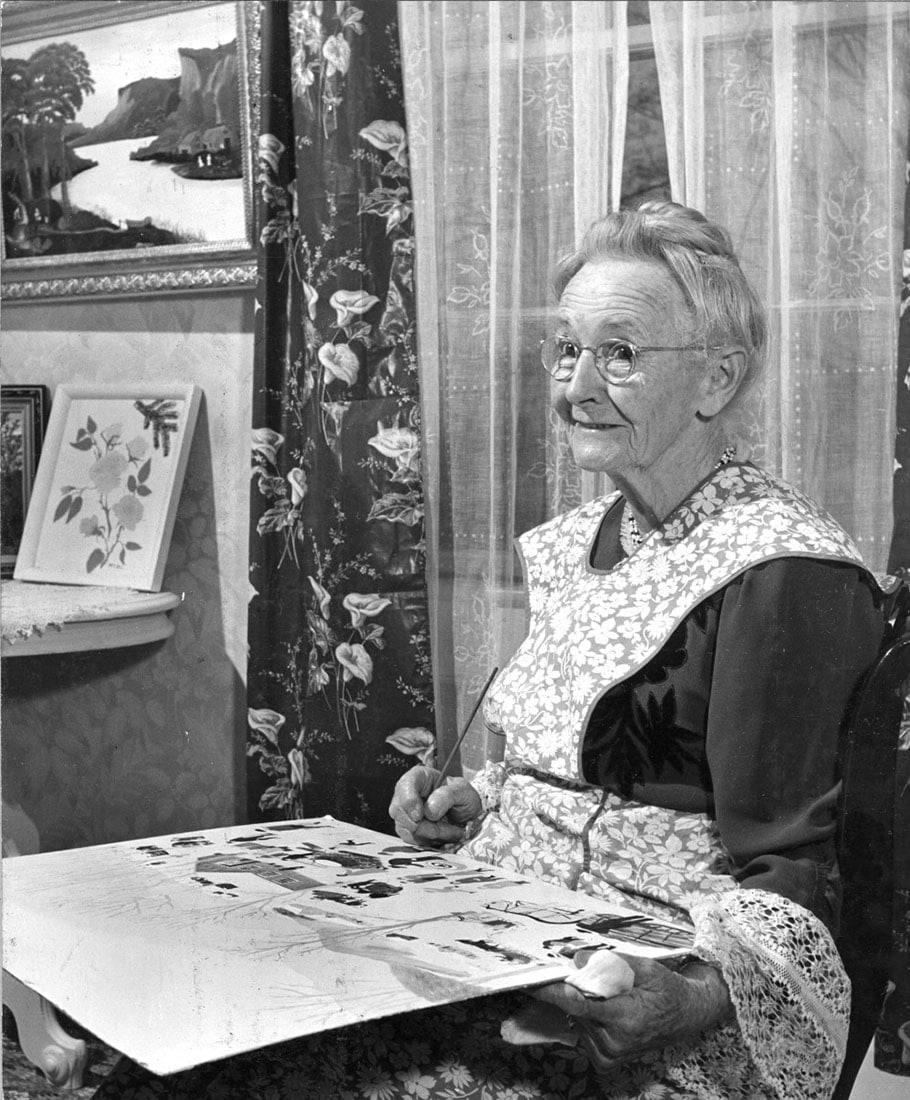 Another tenacious figure, tense towards her passion, was Anna Mary Robertson Moses.
Called Grandma Moses, she was born in Greenwich, New York State, in 1860.
She worked as a farmer all her life, had ten children and lost five at an early age.
In the small scraps of time between field work and family, she embroidered and painted.
But having almost no time, she began to devote herself steadily to painting when she was 76 years old.
Completely self–taught.
Her works were noticed in a store by collector Louis Caldor who bought them. Three of her works in 1939 were exhibited at MoMA and in subsequent years had both solo and group exhibitions.
She created about 2000 works and died in 1961 at 101 years old.
Georges Simenon mentioned her in his last book "Intimate Memoirs".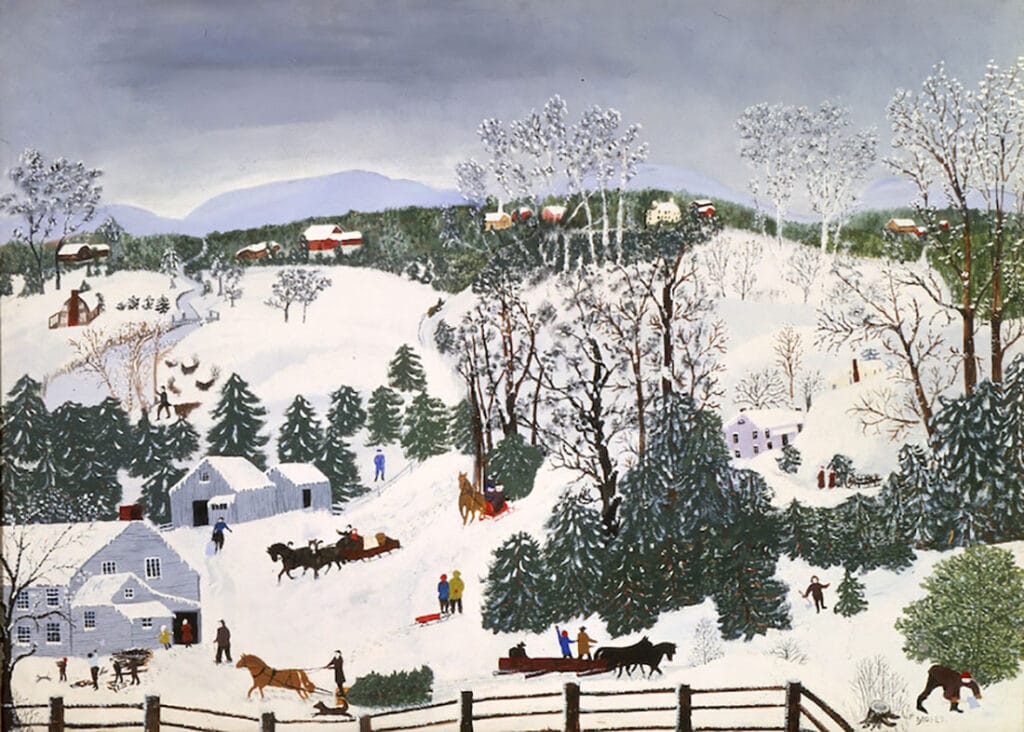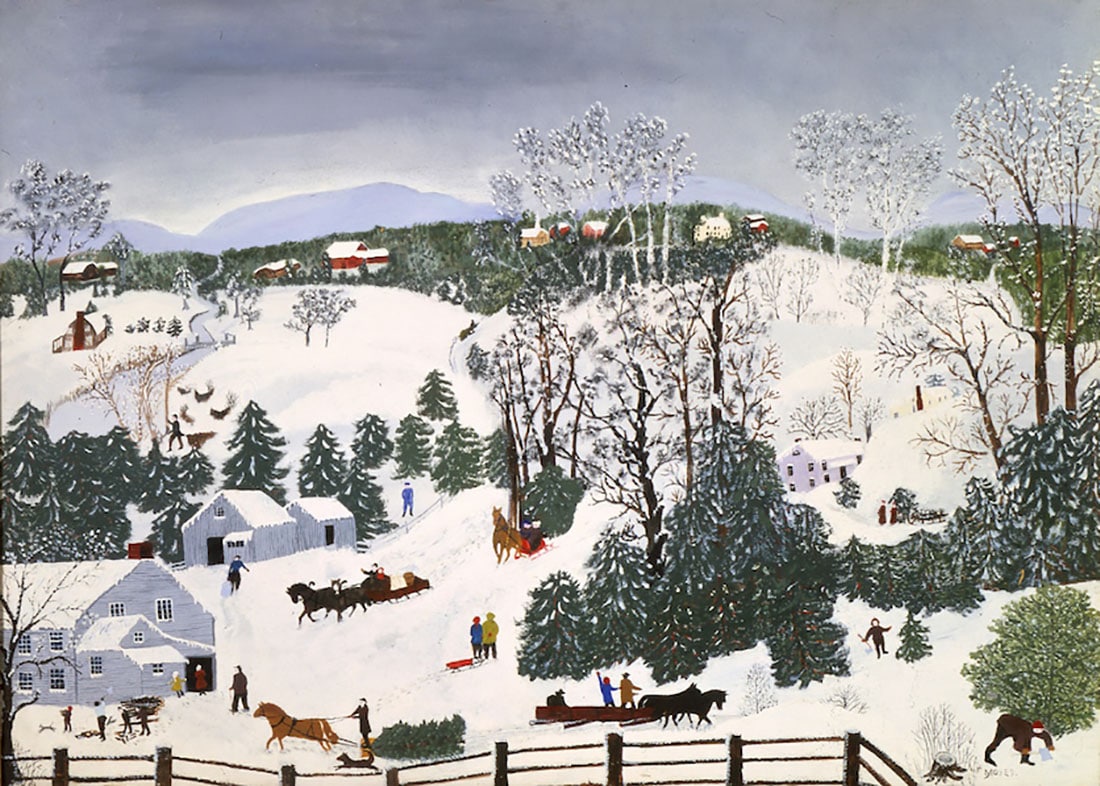 The here and now of each of these women is to have always had within themselves a clear objective: despite the hard life, despite the misfortunes, despite the dark horizon, the often adverse and extremely difficult female condition, they wanted to preserve the dream of creation and did everything possible not to exhaust this desire.
There is no age, condition, social status or health that prevents each of us from realizing one or more dreams.
Even with the pandemic, even with an uncertain future.
So get your dream out and here, now, begin.
Want to increase your creativity? Read here