When habits can enhance your creativity in life.
What is a habit? How does it enhance or annihilate the meaning of life and your creativity?
Alarm goes off, you get out of bed.
First the same foot then the other.
The mind wanders between dreaming and waking. You do the same things. It's an established habit.
You open the same windows in order, look at the same landscapes, prepare the same objects and ingredients for breakfast.
Millions of thoughts and actions within a few minutes.
You don't remember anything you've done but also what you've thought, you're simply a victim of your habits.
The ones that make you feel safe but that gnaw away at your sense of life day after day.
It's the same when you close your front door, put your keys in your purse, get to your car.
You don't remember anything you did.
Habits start automatically and you, where are you?
What kind of person do you want to be?
It is useless to try to change your habits by taking courses after work, if you come back home and you do not perceive in your personal habits the same rhythm and the same actions that do not change.
Because the very habits you don't remember are the most insidious and the least recognized.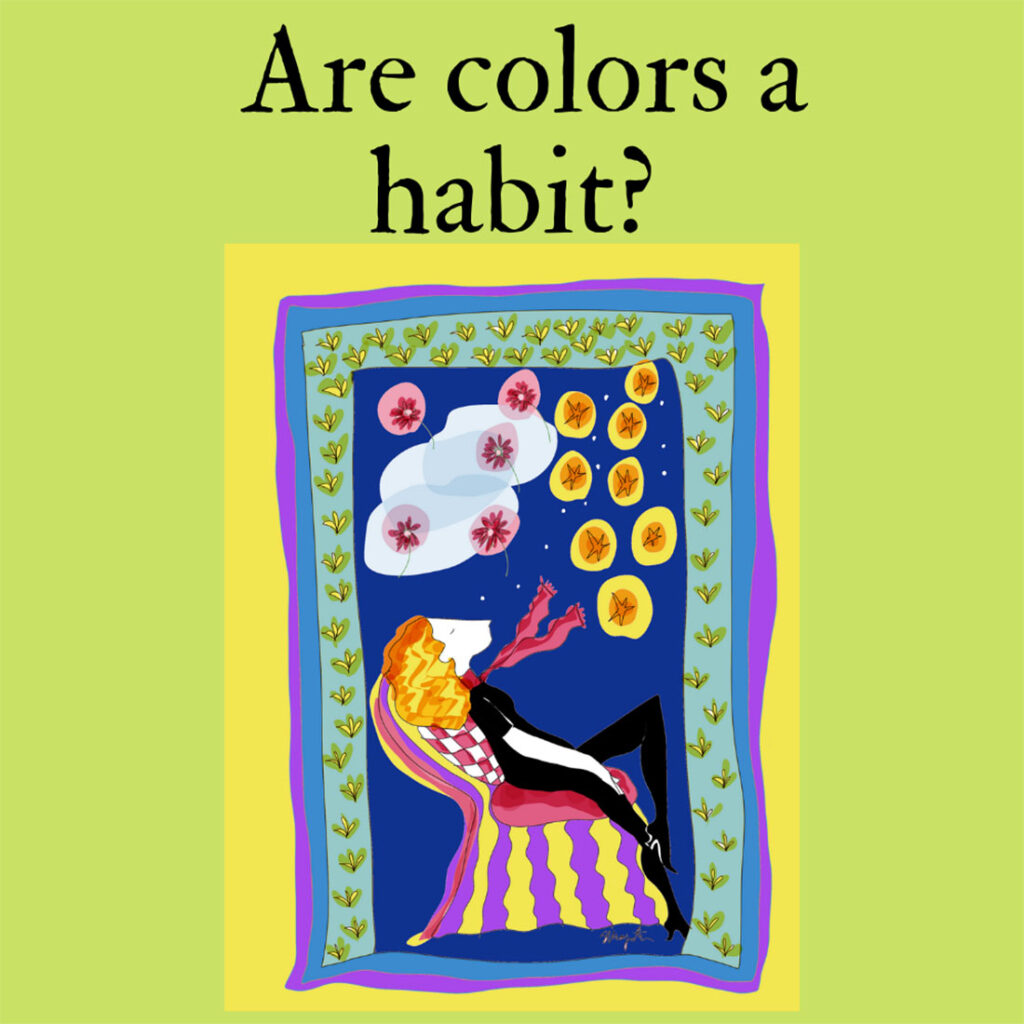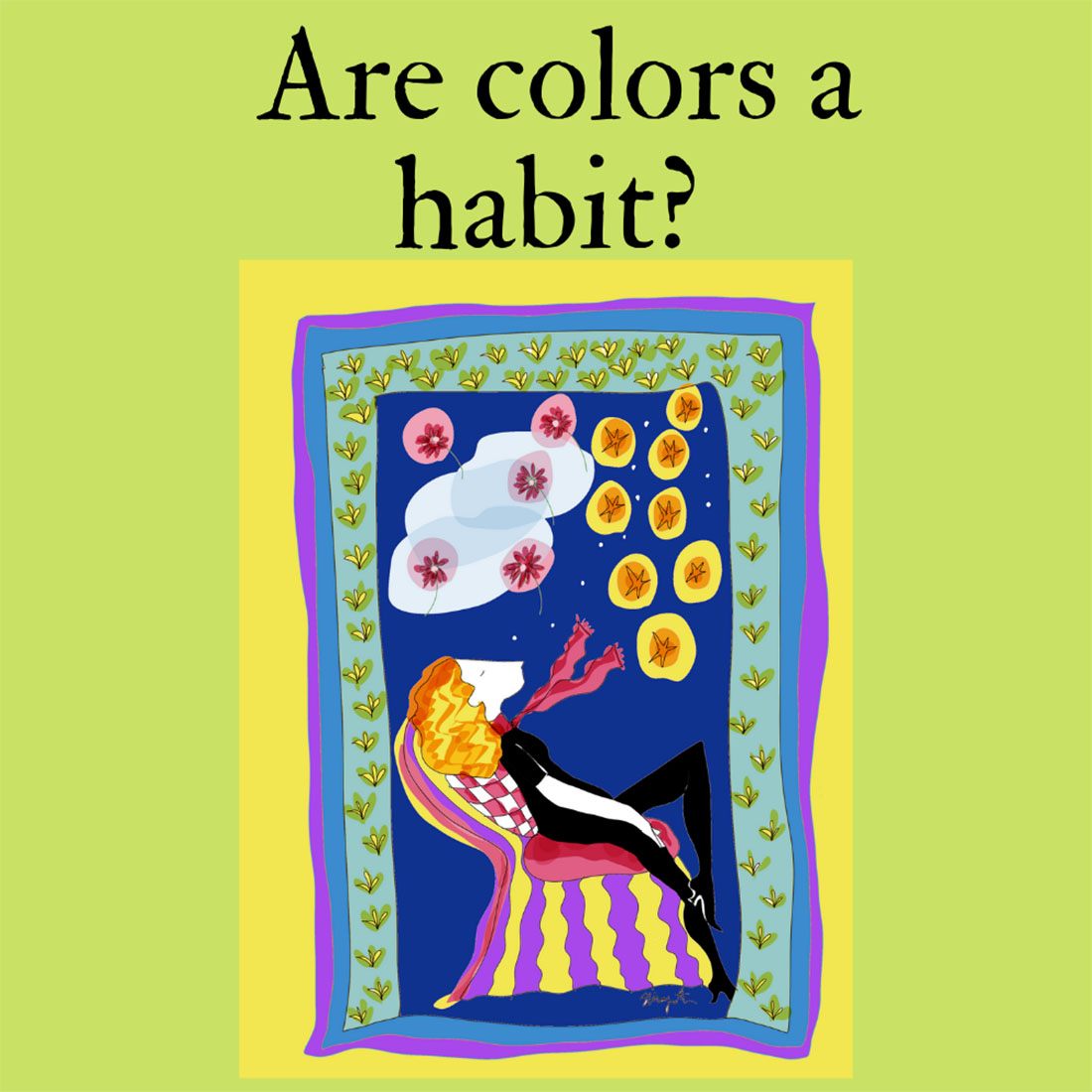 Choose who you want to be and choose habits.
Do you want to become an artist?
If that's the goal then you definitely need new eyes.
Start your day by changing the order of your actions.
Change the order of the windows you open, change the position of the objects on the table. Use your left hand for some actions instead of your right and vice versa.
Change the first thought in the morning.
Obviously don't do this for just one day but internalize this new habit. And when you have internalized it and no longer remember it, change it again.
Are colors a habit?
I have a tendency to see the difference between colors. It's quite normal, it's what I do.
Quite often I argue with people about a particular color. Where I see yellow, some people see a "soft green".
It's an example I'll give you, there is no such thing as "yellow" but infinite yellows.
The habit triggered by prejudices or rigid school formations, make us see colors in a sharp way. But are we sure that what we are seeing is green? Or have we convinced ourselves over time because of our studies, our perception?
Try looking at a color for a few minutes and try to describe it. Does it remind you of an autumn leaf? Maybe that yellow has a little brown in it? Or does it look brown to you because it has greener leaves behind it? And what would you call that green? Can you compare it to a meadow in the spring? Or to moss in October?
Take your time, try to see in a new way, change your habit.
Very often colors are the result of our habits. And habits often arise from the difficulty we have in describing a color. The less words we know, the less we can describe a color and the less colors we see.
It's incredible how our brain, connected to our eyes, can perceive more nuances if we have more words, so I suggest you another habit to change little by little.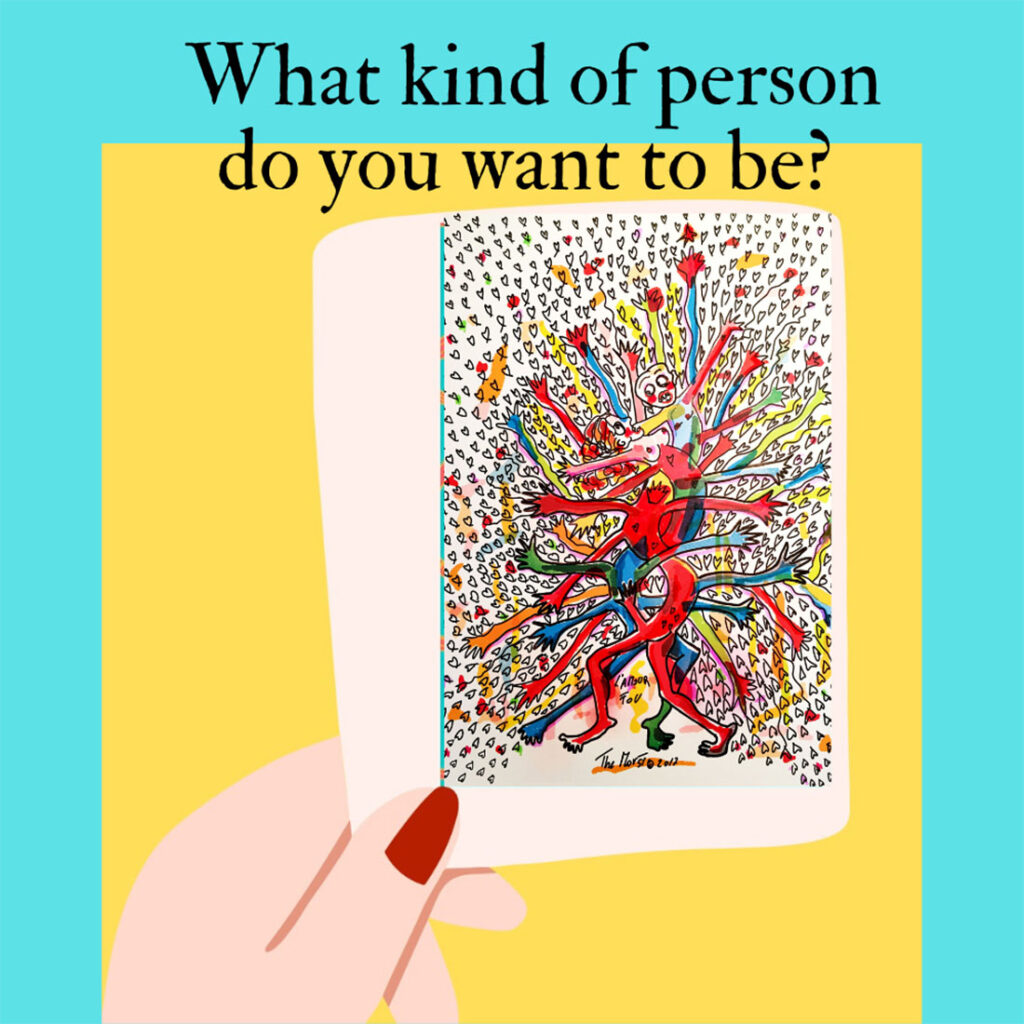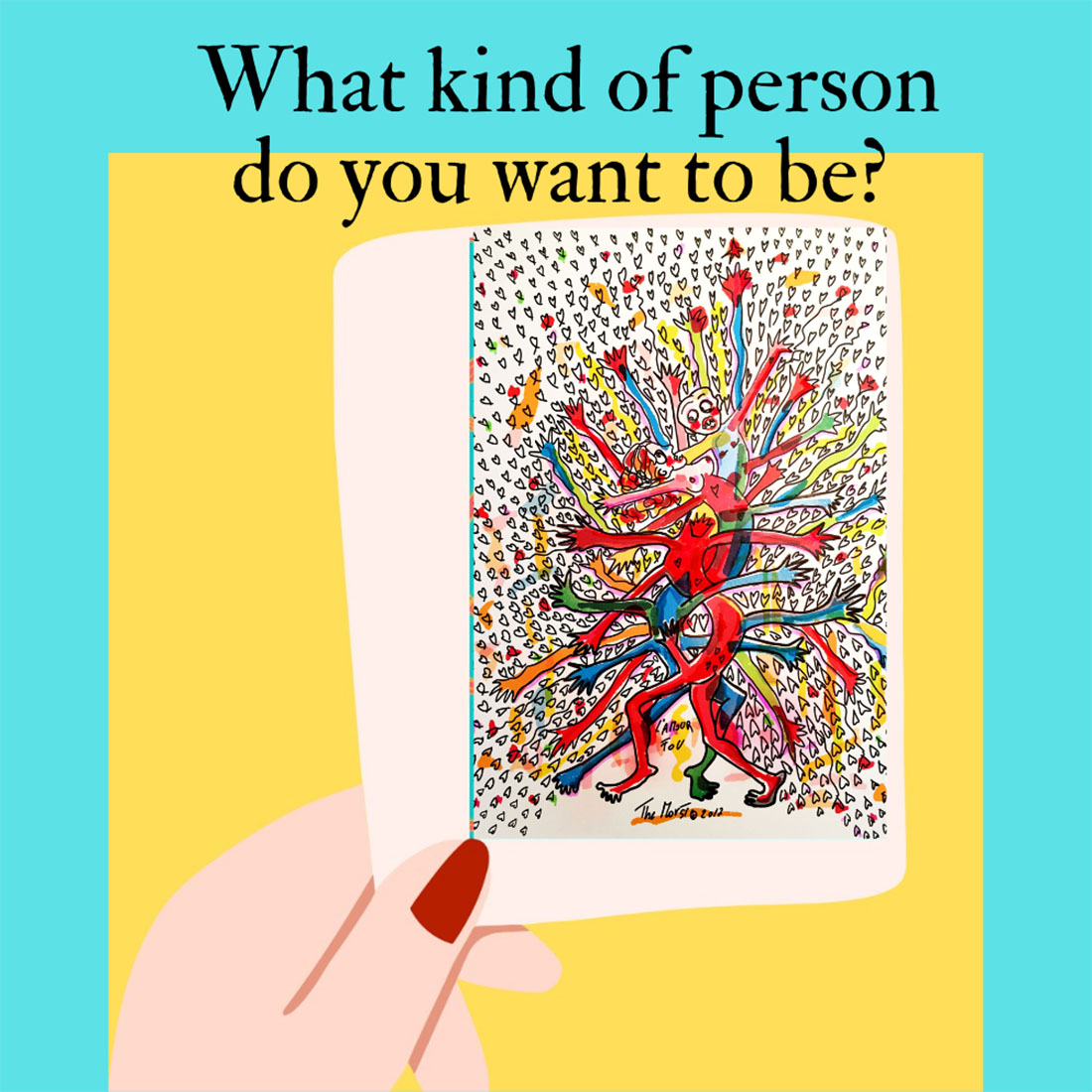 Owning more words helps change habits.
This is where the sense of habit gets interesting.
Reading a book puts interesting variations on your habits.
First of all, reading other people's habits leads us to imitate the characters, and that alone is changing a habit.
Insert reading a few pages of a book every day is a habit change.
Learning new words and enriching one's vocabulary is changing habits in life.
But beware: to incorporate this new habit, never start with the intention "I want to read ten books a month".
Quantity and the rush to keep up the pace of promise to oneself is losing.
You could read ten books a month or fifty but if you've internalized new words by heart, I'm sure it won't do you much good.
Better a book read and savored with slowness, that changes little by little your vision of life, suggests characters radically different from you, or similar and you recognize in them some of your habits that you can change.
And if we really want to talk about habits that change thanks to words, read books in languages different from yours, listen to foreign people, see films in other languages.
Did you know that colors change depending on the language? Or in some cultures, colors may vary or not exist?
Blue in Homer's works does not exist. He talks about the sea defining it as an "expanse of the color of wine".
The Himba tribe (northern Namibia) does not have any word for the color blue and tests conducted on its members have shown that they cannot easily distinguish blue and green.
Seeing the world perceived by our culture of birth, leads us to live in a certain way made of certain habits.
Opening up to other cultures then, can inevitably make us change our habits.
Start with a book, even a small one.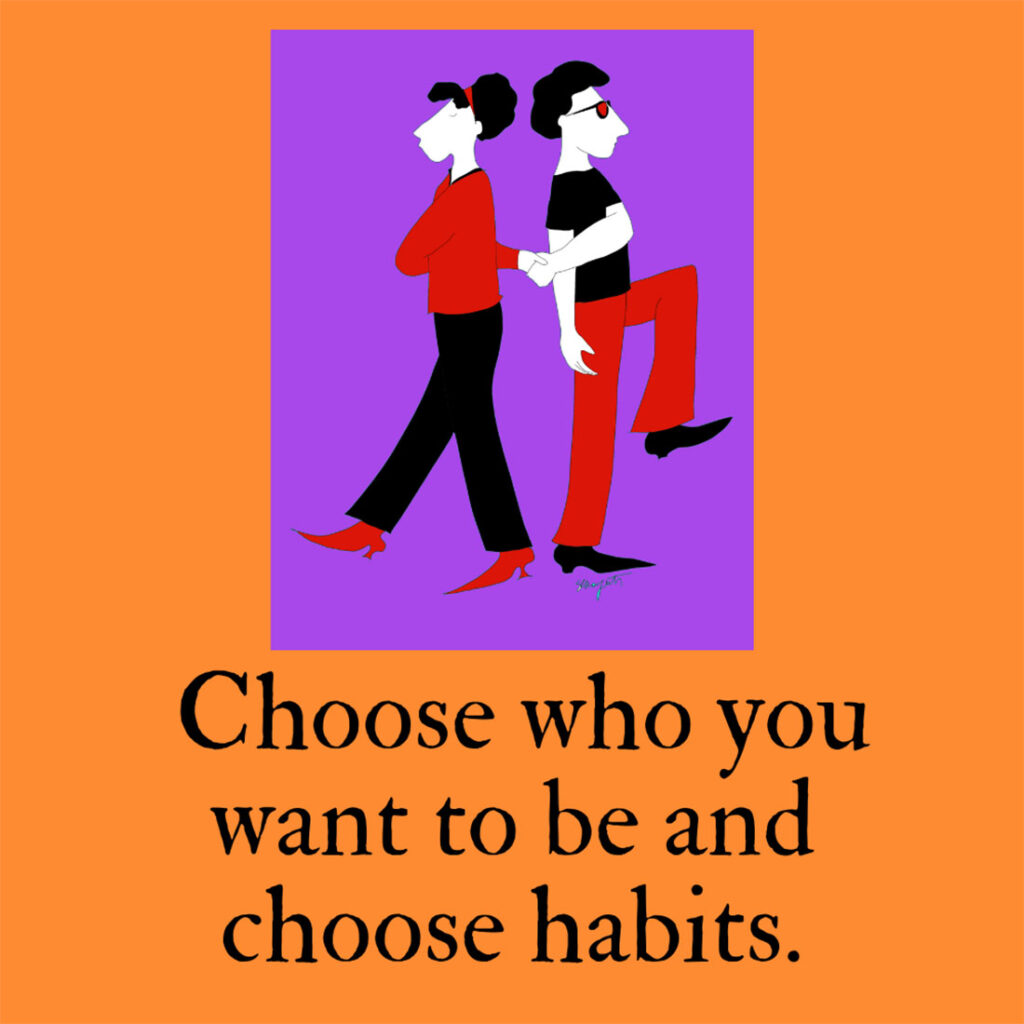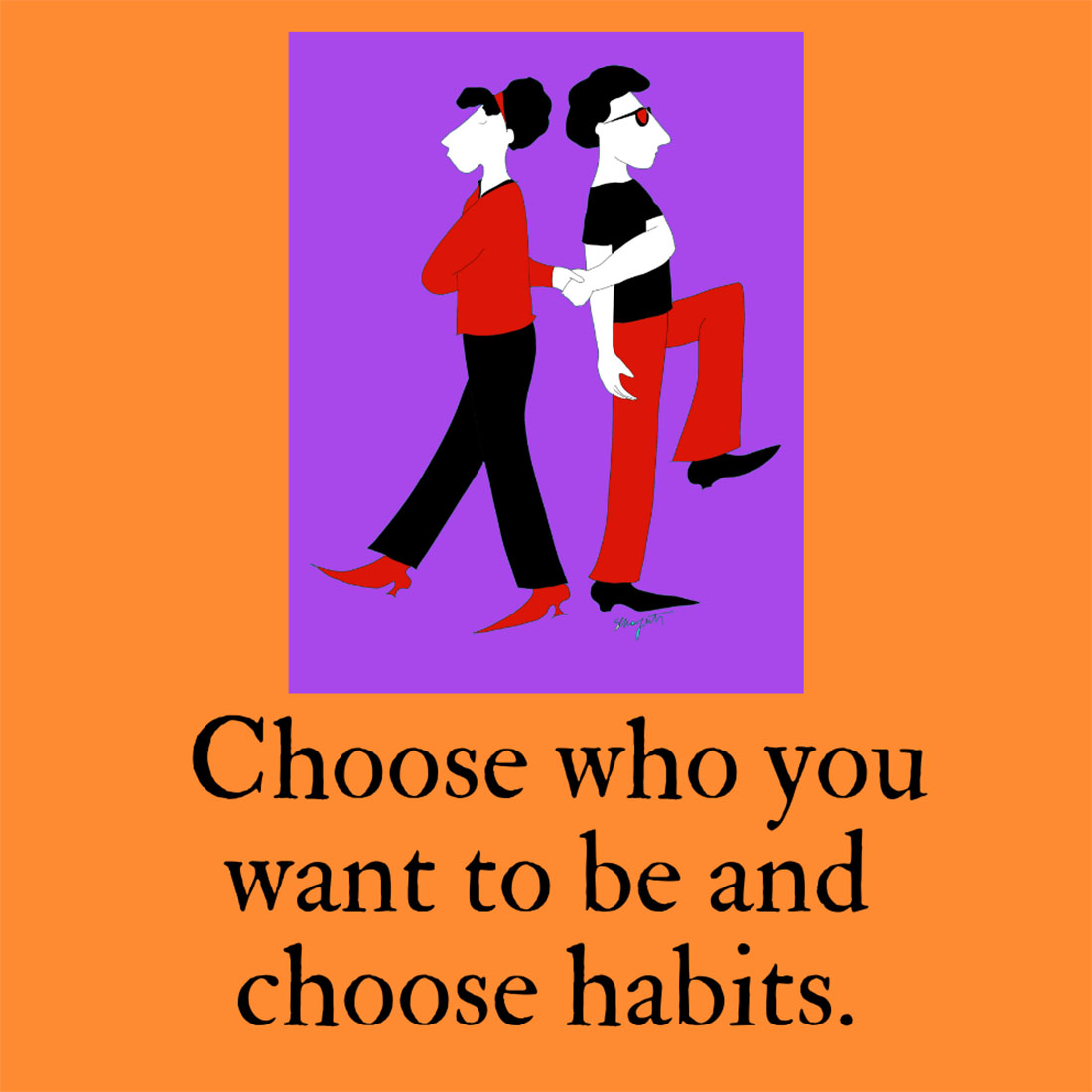 The slow, long-lasting processes that change habits.
Having the perception of living monotonously is the first step.
The second is perceiving gaps throughout the day.
Do you find that you can't remember what you did five minutes ago? Surely you did something that you internalized so much that you can no longer remember what it was.
This is a radicalized habit.
What to do about it?
You can start with an easy change and gradually move on to the more difficult, to the increasingly difficult.
What matters is not the destination but the journey.
Your life can gain fresh and interesting creativity at any age simply by changing habits.
Want me to tell you my habit right now that I am slowly trying to change?
The temptation to see the latest in social and my work on my phone.
The easiest step is to upload it to the farthest room in my apartment.
I trust my laziness not to get up and look at it.
And I leave books in the spaces closest to me.
I have two books right now that I am reading.
One fiction for the evening and one personal training book for the day and for work.
I'm changing several habits to improve my creativity: reading at different times of day, learning new things and ways of living, entering a culture far from my own (the fiction book is by Murakami), decreasing my control of my phone and therefore social.
It's a change in habits that I started three months ago.
And I will continue to change slowly. Creativity craves new points of view and new habits, do you agree?
I invite you to read more articles about creativity, my blog has numerous articles on the subject.